The Unicorn Scale: Crazy Ex-Girlfriend (Part 2)
July 17, 2018
Share
Donate
Photo credit: Warner Bros
Well hey there, Unicorn readers! Today is the rarest of days. An auspicious day. A joyous day. A day that will hopefully become more common in the years to come, but should still be acknowledged and celebrated.

Yes — today I revisit a beloved show because there are now multiple bi characters! I'm talking, of course, about Crazy Ex-Girlfriend. (Check out our previous Unicorn Scale here.) We already know Darryl (Pete Gardner) is bi since he came out in spectacular fashion with the anthem "Gettin' Bi", but who else started waving the pink, purple, and blue flag.
Let's revisit that daffy crew out in *sings* West Covinaaaaaa, Califooooorniaaaaa... and see what they've been up to — besides bursting into song or sitting in traffic bound for the beach (only two hours away — four with traffic!).
Crazy Ex-Girlfriend is a musical dramedy centering on Rebecca Bunch (Rachel Bloom), a brilliant but troubled New York lawyer who impulsively moves to West Covina to reconnect with her boyfriend Josh (Vincent Rodriguez III) after a chance run-in, following a panic attack. This sunny and smart show cleverly explores modern issues in irreverent ways, from mental health to addiction and the nature of positive female friendships. And the tunes are catchy as all get-out.
As always, here come the gentle warnings with my reviews — SPOILERS will follow for Season 3. If you need a quick recap on what the Unicorn Scale is all about, feel free to sashay on over to this.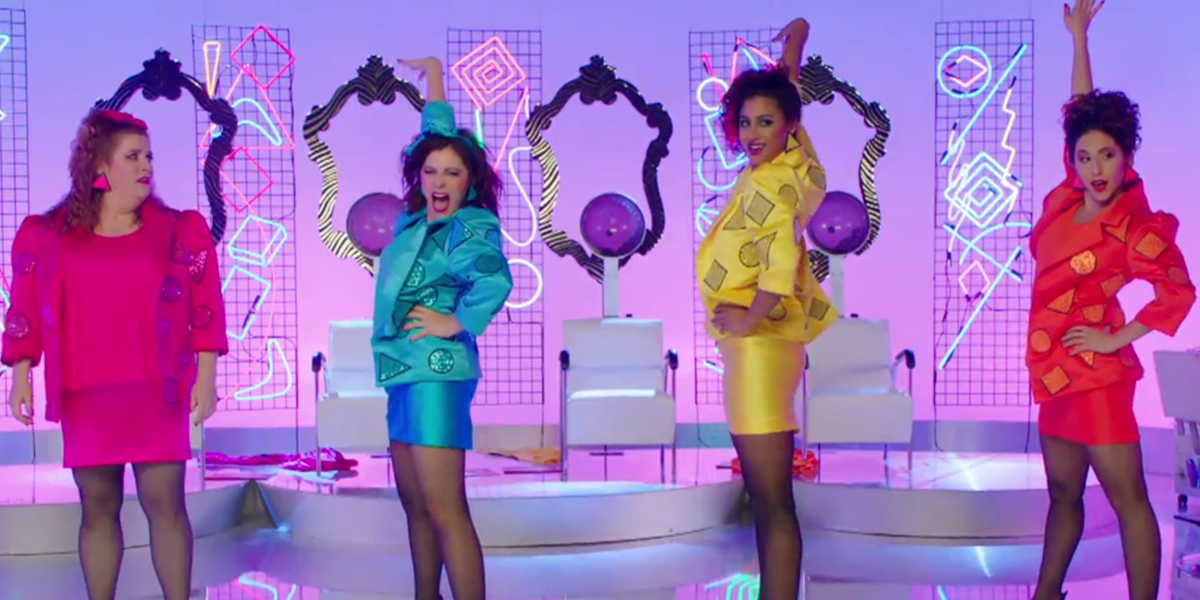 What I Liked:
I have to admit I was surprised when CXG set things up so Valencia (Gabrielle Ruiz) had a potential client who presented as gay, and there was chemistry between them. I started doubting myself. Especially when a third character, Darryl's mousy office assistant, also made an aside she was bi. Was I seeing things? Was this show queer-baiting me? That didn't seem like something CXG would do, since there were already other LGBTI characters. In fact, the show had more queer representation than I have seen on most major network shows in the past few years, and Darryl's coming-out process was so spectacularly done.
Then, while I was mulling this over, Valencia and her girl were an item! Another character even asked her about this development, and she just gently shrugged off the new relationship as normal (because it is!). In a later episode, Valencia and her boo were even having a plot-centric conflict and resolved it in a way that didn't end up with either of them breaking up or dying! No #KillYourGays here! Honestly, it felt like a small miracle to see this relationship unfold on my screen. Kind of sad our community has such simple goals like queer characters not dying, but that's where the TV landscape is — for now.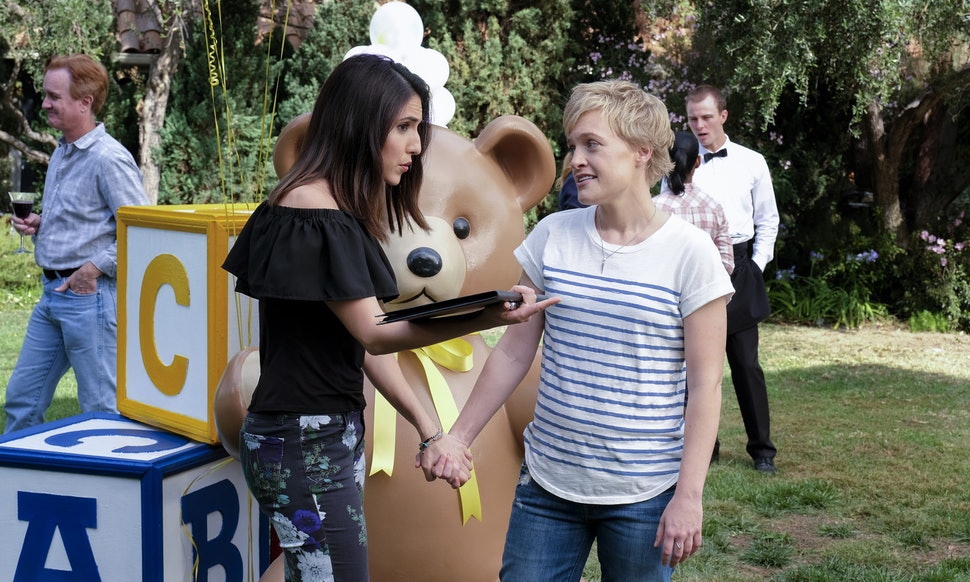 This bi development is rather typical of the growth of Valencia's character. The yoga teacher started off as a bit of a stereotype — a bitchy girlfriend who Rebecca expected to dislike simply because she was dating Josh. But the writers of Crazy Ex-Girlfriend had so much more in mind for her. Valencia has blossomed from a minor villain to a fleshed-out character who changes careers, has multiple positive female friendships, and works through her own character flaws. CXG is all about nuance, and she is one of the best examples of that type of surprising growth.
I adore the fact Valencia got to have a gentle, non-showy coming out just by living her life and exploring the possibilities in front of her. We already had the showstopper reveal with Darryl, so this felt like a logical way to show not everyone nowadays has a rough coming out process — especially when surrounded by loving, supportive allies in their community.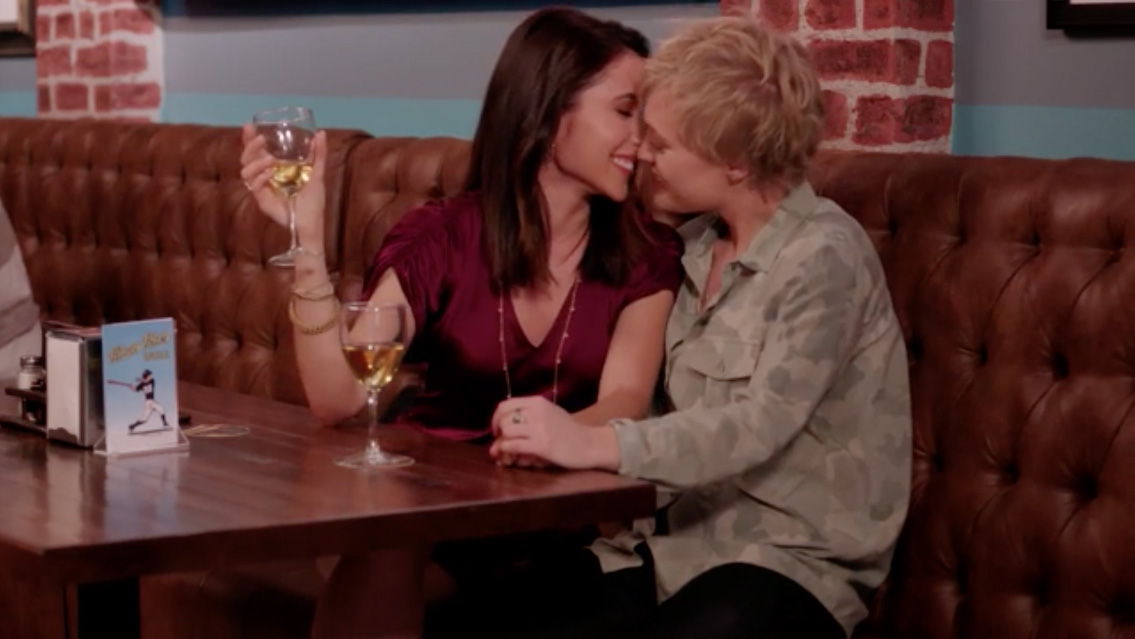 It's also really lovely and rare to see not just one, but three characters on the same show that are bi — and they aren't dating each other! It's reflective of the LGBTI community in that many people have multiple queer members in their core group, and their identity isn't always a center of the narrative — especially in larger suburbs or metropolises like West Covina. How wonderful to see that aspect wholly accepted and normalized — because it should be, both on-screen and off.
What I Didn't Like:

Honestly? I wish Valencia had just said she's "bi". But that's all, really.
The Rating:
I've already given this show 4 out of four unicorns, and with Valencia joining the queer representation, I wish I could give it five! At any rate, I sure hope the emergence of multiple bi characters on television becomes the rule rather than the exception.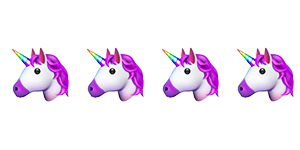 Comments
Facebook Comments