Vincent Price was an actor best known for his roles in horror films throughout the mid 20th century. Later in his life, he also hosted BBC Radio's horror and mystery series, The Price of Fear (1973–1983).
Price had many talents beyond his life as a performer. He studied art history and established an art museum with his wife. He was also a gifted chef who published a number of cookbooks and even had multiple cooking shows in the late 1960s and early 70s.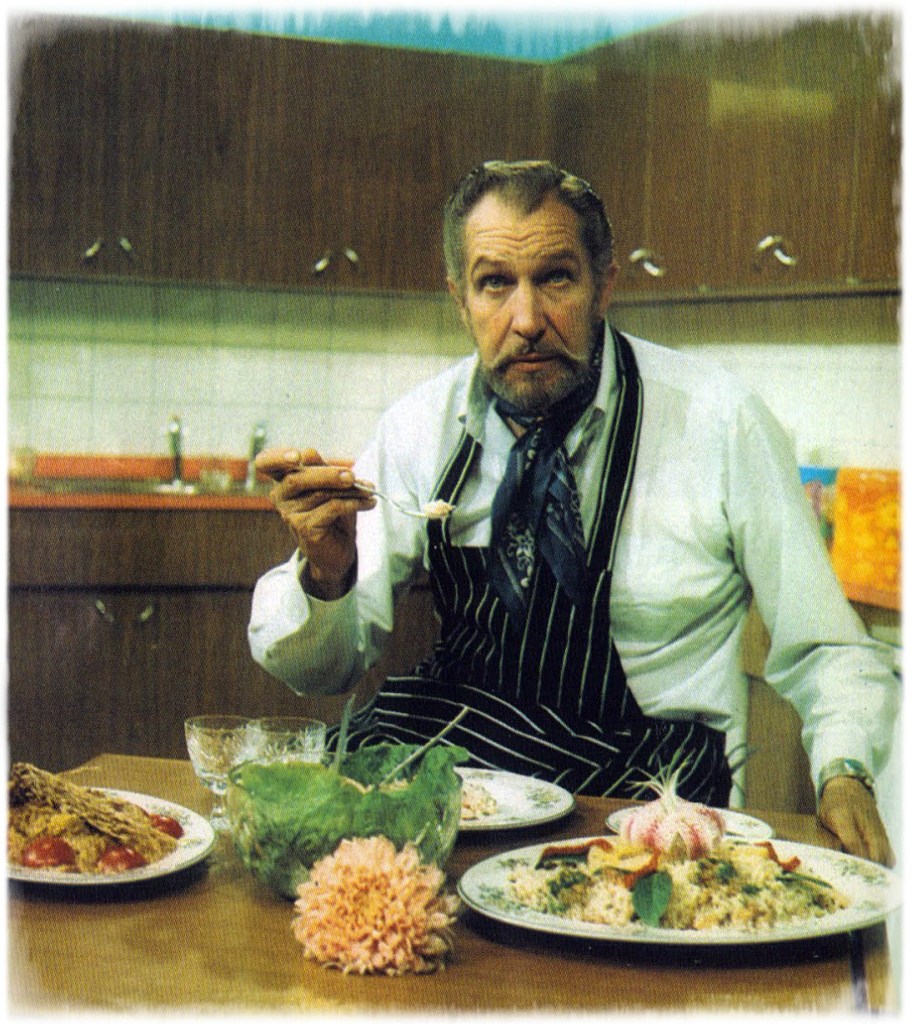 Price has over 200 acting credits to his name, and has starred in dozens of films, mostly horror, and even contributed a monologue to Michael Jackson's "Thriller" music video (1983). His distinctive eyebrows, spooky voice, and signature mustache have come to define the horror genre.
Vincent Price was married to three different women and had two children. He was a vocal supporter of LGBT causes and was an honorary board member of PFLAG, often critiquing anti-gay-rights organizations.
In an interview with Boom Magazine, his daughter, Victoria Price, said,
I am as close to certain as I can be that my dad had physically intimate relationships with men. I know for 100 percent fact that my dad was completely loving and supportive of LGBT people.[1]
When Victoria came out as a lesbian to her father, she claims Price said,
You know, I know just how you feel because I have had these deep, loving relationships with men in my life and all my wives were jealous.[2]
Victoria also claims that her father's third wife, Coral Browne, was bi. While many believed their relationship to be a lie, Victoria said they were a couple in every sense while being open-minded and independent as well. To celebrate his 100th birthday, she gave a two-hour plus multimedia lecture titled The Vincent Price Legacy: Reflections From a Daughter at the Missouri History Museum where she spoke about her memories with him, sharing intimate photos and anecdotes.
In 2021, Dynamite Comics released a comic book mini-series called Elvira meets Vincent Price, featuring Vincent Price as a character as written by David Avallone and illustrated by Juan Samu.