Björk Guðmundsdóttir
is an Icelandic singer, songwriter, composer, and actor. She has developed a unique musical style that incorporates elements from pop, classical, electronic, dance, and experimental music.
Björk rose to fame as the lead singer of the alternative rock band The Sugarcubes, whose 1987 single "Birthday" was a hit on UK and US indie stations. After the band's 1992 breakup, Björk embarked on a solo career, releasing successful albums such as Debut (1993), Post (1995), and Homogenic (1997), while collaborating with a wide variety of artists.
Björk was listed in Time's 2015 list of the 100 most influential people in the world and was ranked both 60th and 81st in Rolling Stone's 100 greatest singers and songwriters, respectively. As of 2015, her music has reportedly sold between 20 million and 40 million copies. She has been nominated for 15 Grammy Awards, two Golden Globes, and an Academy Award. She holds the Order of the Falcon in Iceland, the country's only order of chivalry.
Björk also starred in the 2000 Lars von Trier film Dancer in the Dark, for which she won the Best Actress Award at the 2000 Cannes Film Festival.
In addition to her impressive career, Björk has delighted us with her quirky fashion. Her iconic swan dress even has its own Wikipedia page.[2]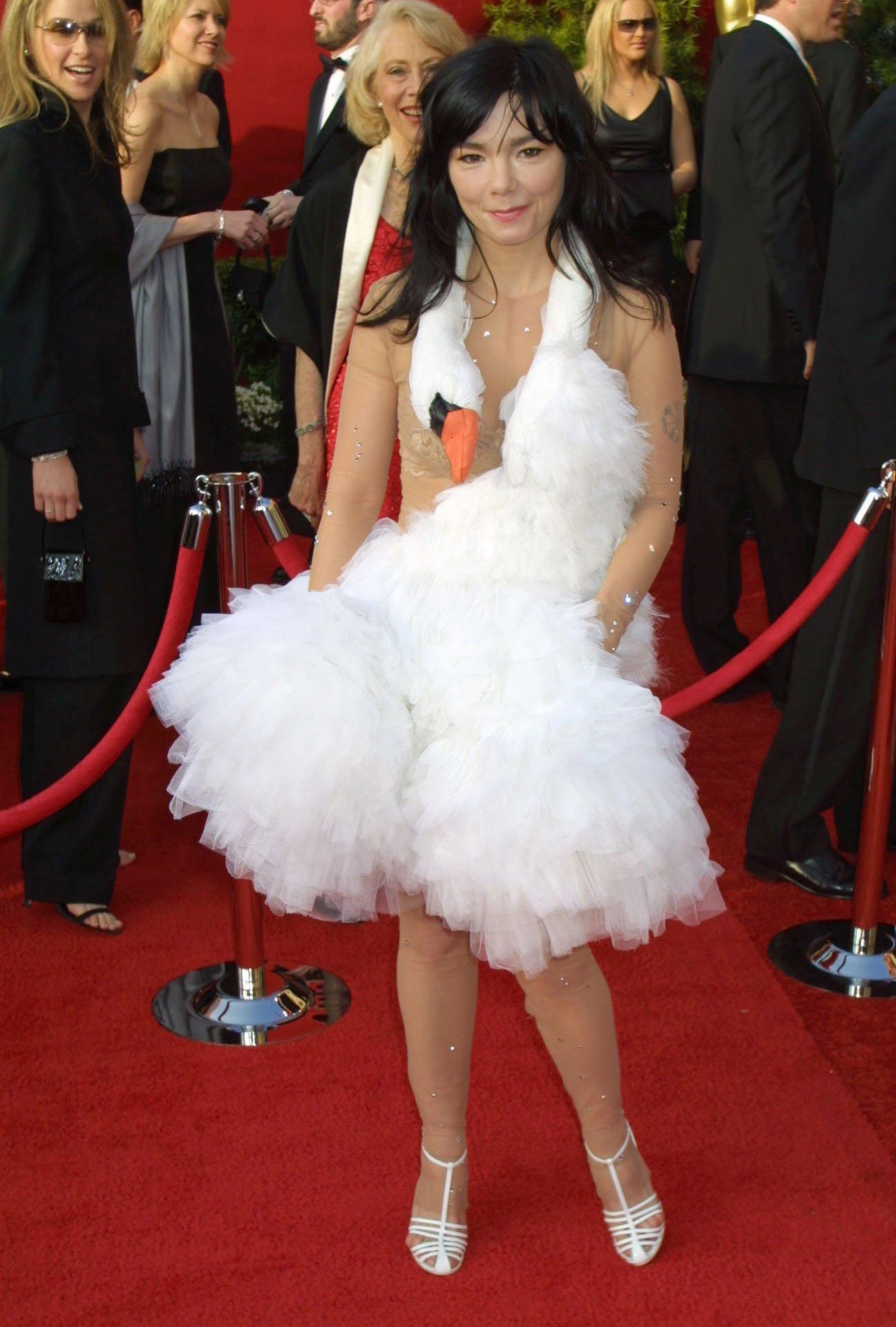 Björk is open about her bisexuality. In a 2004 interview with Diva, Björk explained:
I've always had as many powerful, creative ladies in my life as I have men, and you could probably describe some of those relationships as romantic. I think everyone's bisexual to some degree or another; it's just a question of whether or not you choose to recognise it and embrace it. Personally, I think choosing between men and women is like choosing between cake and ice cream. You'd be daft not to try both when there are so many different flavours.[3]