Alan Cumming is a Scottish stage, television and film actor, singer, writer, director, producer, and author.
He won a Tony Award for his portrayal of the master of ceremonies in the 1998 Broadway revival of Cabaret.
He has appeared in many films, including the Spy Kids trilogy (2001-2013) as Fegan Floop, and in X2 as Nightcrawler/Kurt (2003). He also starred in the CBS series Instinct (2018-2019), which was one of the few shows featuring a gay man as the main character.

Cumming has always been very open about his bisexuality.
In 2012, he married his longtime partner, Grant Shaffer. He told Instinct Magazine,
I have a healthy sexual appetite and a healthy imagination... I still define myself as a bisexual even though I have chosen to be with Grant. I'm sexually attracted to the female form even though I am with a man, and I just feel that bisexuals have a bad rap.[1]
It was announced in 2020 that he would be the artistic director of the Adelaide Cabaret Festival in June 2021.[2]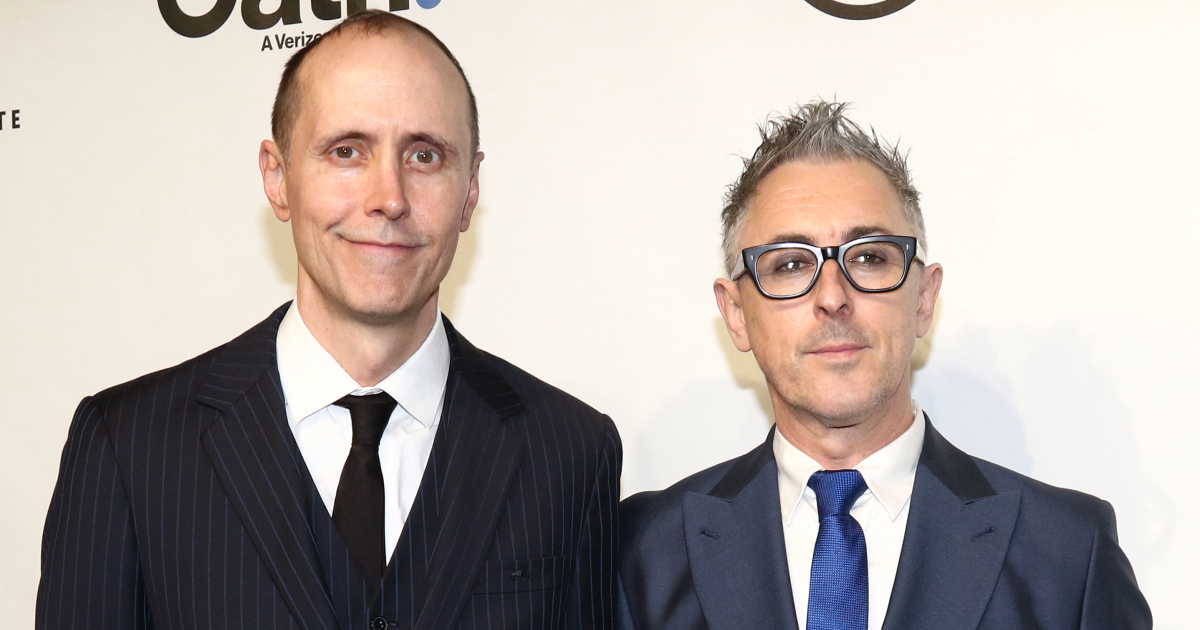 Cumming has worked for LGBT rights, MC-ing and attending fundraisers for organizations such as the Gay & Lesbian Alliance Against Defamation (GLAAD) and the Human Rights Campaign (HRC), and took part in an Equality Network video campaign from New York promoting the legalization of same-sex marriage in Scotland. Cumming also supports several AIDS charities, including the American Foundation for AIDS Research (AMFAR) and Broadway Cares/Equity Fights AIDS.
He is a patron of NORM-UK, an English-registered charity concerned with foreskin health and matters related to circumcision; he has condemned the practice of routine infant circumcision, particularly in the United States where it is common.[3]