David Rose (played by Daniel Levy) is one of the main characters on Schitt's Creek. When his once fabulously wealthy family loses all their money, they are forced to move to a small town that his father once purchased as a joke because of its funny name.
At first, it appears that David is little more than an eccentric and spoiled dilettante with no practical skills. He fancies himself a successful businessman, but his confidence is shaken when he finds out his parents secretly kept his gallery in business by buying art anonymously. Once in Schitt's Creek, however, David's good taste, fashion sense, and understanding of the value of a trademark eventually make him the primary breadwinner in the family.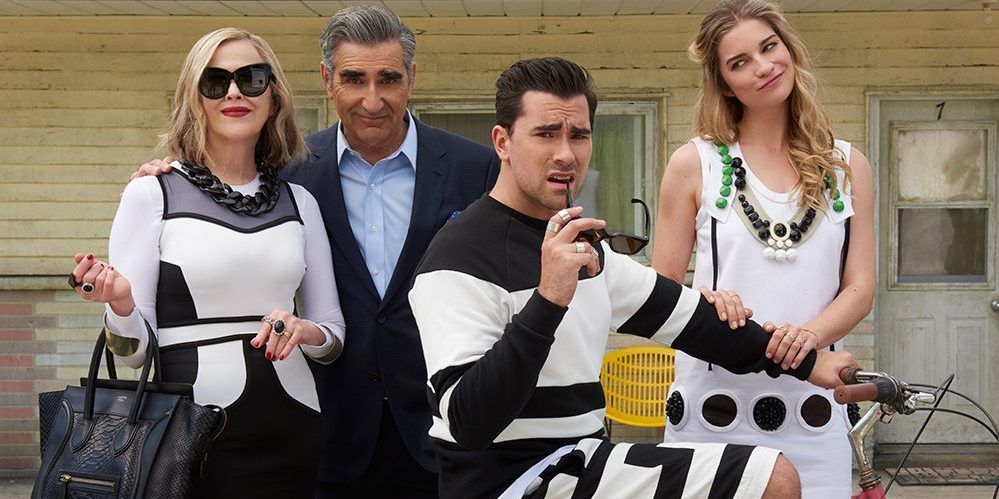 Precisely because he is so fashionable and clearly does not fit in with the rest of Schitt's Creek's more grungy sensibilities, people in the town assume that David is gay. We learn better when David befriends Stevie, the manager of the run-down motel where the family is living, and the two of them develop a friends-with-benefits relationship.

Surprised by their coupling, Stevie asks David about his sexuality after their first night together, and a hilarious conversation ensues where David explains using wine as an example.

We never get to see David himself use any identity labels in the series, but at least once, his father uses the word pansexual to describe him.
In season 3, David and Stevie find themselves dating the same man, Jake. They attempt to date Jake simultaneously in a non-monogamous relationship, but eventually, the whole thing falls apart.
In season 4, David ends up in a long-term relationship with his newly-out business partner, Patrick, and the two are married in the series finale.