The Unicorn Scale: Vikings
By Amara Lynn
April 20, 2020
Share
Donate
Photo credit: MGM Distribution Co.
Hello again, Unicorns!
If you're anything like me, then you appreciate a badass bi warrior babe whose skills in battle could make your head spin — plus, her equally as badass bi husband! I spent years crushing hard on both Lagertha and Ragnar, and it's no surprise that History Channel's 2013 series Vikings has been popular enough to warrant a sequel series in development for Netflix, Vikings: Valhalla that will premiere sometime in 2021.
Before we get into any real details, fair warning of SPOILERS ahead! Since we're all stuck waiting for the second half of season 6 to drop, I figured it would be a good time to look back over the previous seasons and see where the series falls on our scale. As always, if you'd like a refresher on our scoring methods for these, check out our guide here.
What I Liked:
Honestly, there's a lot to love about this series from a cinematic, historical, and production standpoint — in addition to the ever-important representation we all crave — but let's get some other things out of the way before we discuss the inclusivity in this series.
First off, the historical content! While we all know that this is not a 100% accurate depiction of the Ragnar Lothbrok from Norse history, it is very obvious that the production team tried to be as accurate as possible with things such as Viking family structure, roles within the community, and political views, as well as the smaller details of everyday Viking life that help immerse the viewer in a world that feels real, regardless of the fact that some of the story is not historically accurate. ;
In addition, I'm a sucker for a good fight scene, and along with some truly epic large-scale battles, Vikings also includes some poignant and well-choreographed duels that focus on key Viking tactics that allow us a closer look at the fighting style of the ancient Norse in a way that feels effortless. Don't get me wrong, I'm well aware that this series is scripted and choreographed, but it doesn't feel that way. The actors and production crew do an amazing job of making everything feel natural in a way that pays homage to Norse culture.
Ok, now the part we've all been waiting for — inclusivity!
Let's examine the show's main characters, Ragnar and Lagertha Lothbrok.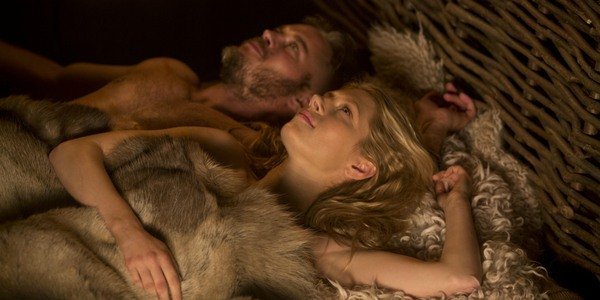 Lagertha is never depicted as someone that fits gender stereotypes, and even though her main role at the beginning of the series is to be a farmer, mother, and wife, we are constantly reminded that she is the most famous of the shieldmaidens and that her domesticity at any given time does not negate her incredible accomplishments. Nor does her husband, Ragnar, try to claim any part of her glory and renown, but often is the one to point out his wife's fame to their children and to others in their life — not in a boastful way, but in the proud, loving perspective of a man who simply wants to acknowledge what his wife has accomplished.
We see the couple having a healthy relationship in the beginning, with love and support on multiple levels. They appear to be a hetero couple, and at first, there is no indication of sexual fluidity on either part. But, a few episodes in, we see Ragnar enthusiastically inviting the captured priest, Athelstan, to join the two of them in bed. Even though Ragnar and Lagertha very obviously consent and try to encourage the priest to join, it is Ragnar who seems more disappointed when Athelstan expectedly refuses. Though this reaction is incredibly subtle, to me, it almost set the stage for their future interactions — and there are many. Many fans argue that the couple was merely teasing their new indentured servant, but Ragnar asks again in season 3 in such a way that it would be hard to imagine he was anything other than entirely serious.
Ragnar becomes almost obsessed with Athelstan, spending days learning what he could about the priest and the Saxon lands he was taken from. Ragnar is incredibly curious about Athelstan's Christianity and how their beliefs differ in regards to worship, daily life, and even thoughts on sex.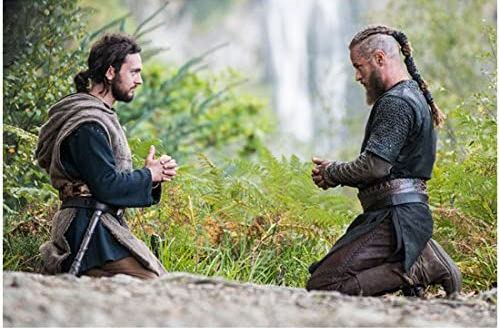 These two grow to be nearly inseparable, and when Athelstan mysteriously disappears, Ragnar forsakes family and friends in order to find him again. After it is revealed that Athelstan was murdered, Ragnar is stricken with grief. He shaves his head, and, in addition to giving his friend a Christian burial — which was considered blasphemy in Pagan Norway — Ragnar wears Athelstan's crucifix and adopts Christianity in order to be with Athelstan in heaven.
What I Didn't Like:
On to Lagertha! Let me start out by saying that I adore Lagertha. She's my favorite character, but the show does her a disservice. Although she is an absolute legend with her skills in battle, her devotion to her children, and her activism, I feel like the show attempted to be inclusive and knowledgeable about the LGBTI community… and didn't quite hit the mark.
Viking culture as a whole was very accepting of fluid sexualities, and yet, every time Lagertha has a possible same-gender romance, it is cut — like her kiss with Queen Kwenthrith — or wildly watered down and used as an "oooh~" moment, such as pretty much her entire relationship with fellow shieldmaiden, Astrid, several seasons and marriages later. Even when there is an opportunity to catch a glimpse at a passionate moment between the two women, History decided to cut it short for U.S. audiences and back the narrative that Lagertha could be heterosexual.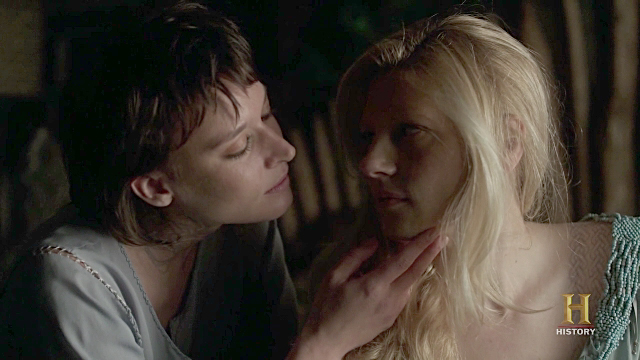 What's more, Lagertha actress Katheryn Winnick stated that she doesn't believe Lagertha is bisexual, that she believes the shieldmaiden just felt comfortable being in a relationship with a woman after all the abuse she suffered at the hands of her former husbands, and that Astrid made her feel safe. As much as I wanted to root for these two, their relationship ends badly as nearly all media representations of bi relationships do — Astrid's ambitions were set at the very top — she wanted to be Queen of all Norway and steals away from Lagertha in the middle of the night to run off with a male contender for the throne.
As much as I liked this show overall, I was more than a little disappointed with all the pushback against saying that either Ragnar or Lagertha was bisexual. In fact, there is so much effort put into explaining away their intimate moments and long-lasting emotional connections with characters of the same sex that I feel like it would have taken half as much effort to simply admit they were bi.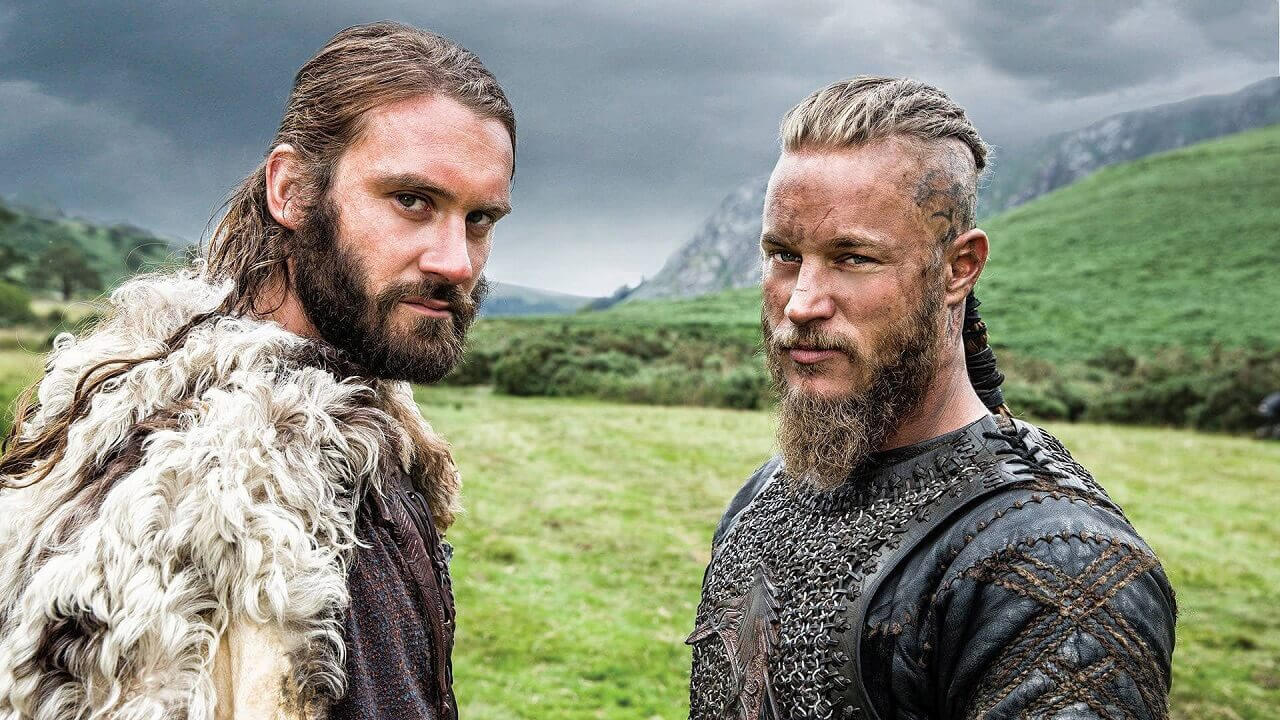 The Rating:
I want to hold out hope that Vikings will raise their score, but with half of the final season gone already, it's hard to imagine that History Channel will listen to the subtle rage of the LGBTI community and make another attempt at a more educated depiction of a bi lifestyle in the last few episodes — especially with important characters dying left and right.
Vikings earns a very tenuous 2.5 unicorns.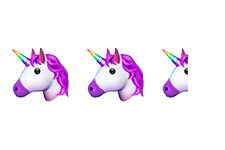 Comments
Facebook Comments