The Unicorn Scale: The World To Come
September 28, 2021
Share
Donate
Photo credit: Image/Bleecker Street
The World to Come is an American romantic historical drama film first released in 2020. It is based on the short story of the same name by the American novelist and short-story writer, Jim Shepard, first published in 2017. Shepard and American novelist Ron Hansen adapted Shepard's short story into the screenplay, and Mona Fastvold, a Norwegian actress and writer based in Brooklyn, New York, directed The World to Come.
The film stars American-British actress Katherine Waterston, British actress Vanessa Kirby, and American actors Casey Affleck and Christopher Abbott in the roles of two married farming couples living in Schoharie County, New York, in 1856.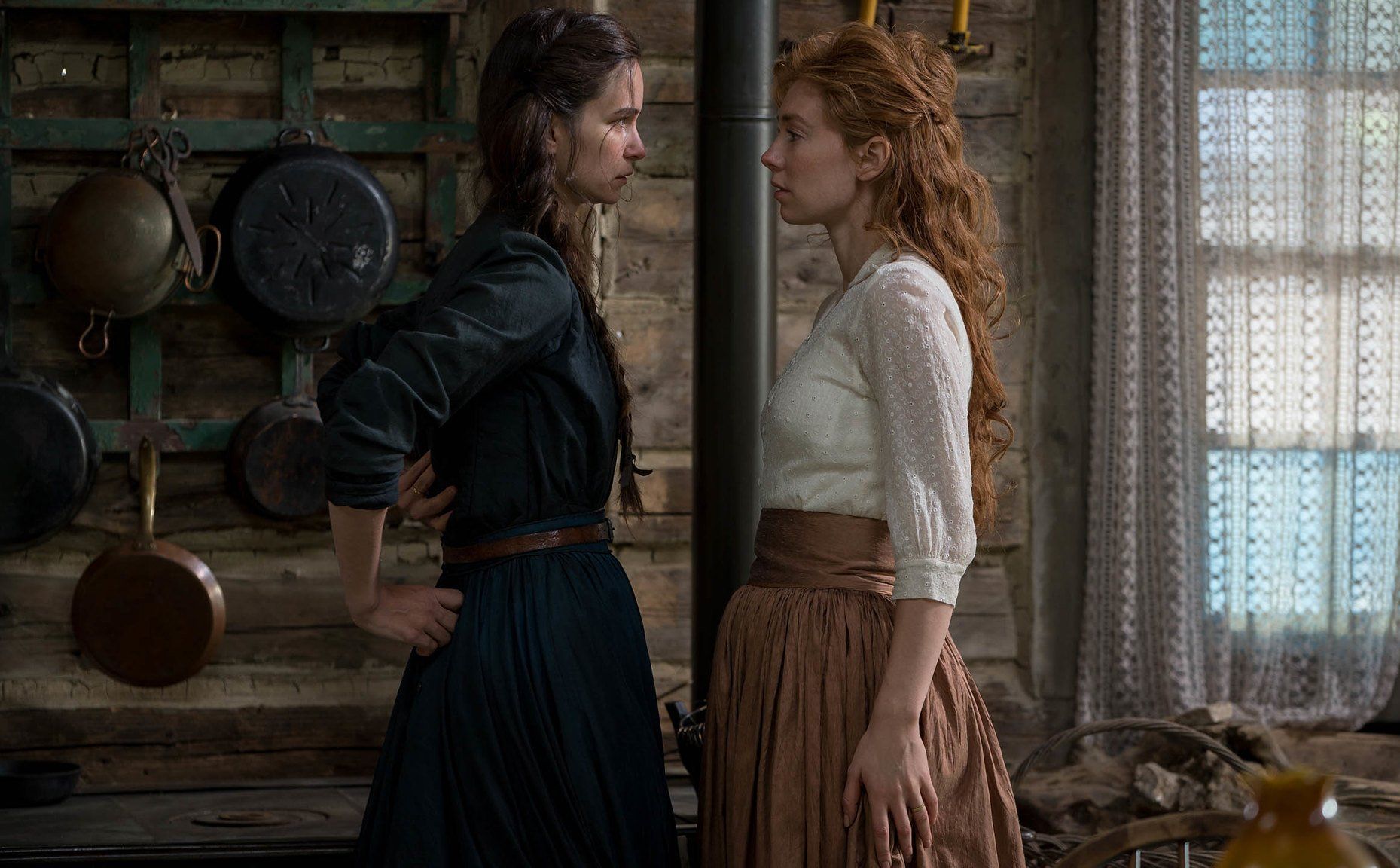 The story unfolds with Abigail (Katherine Waterston) and her husband Dyer (Casey Affleck) struggling with the loss of their young daughter, Nellie, to diphtheria. The winter is harsh, and life in the rural isolation in which they live — working as farmers in difficult weather conditions and having recently become childless — is very difficult and repetitive.
Abigail's diary entries narrate the film. After a difficult winter, fellow farmers and childless married couple Finney (Christopher Abbott) and Tallie (Vanessa Kirby) rent a farm nearby.
The two women, Abigail and Tallie, begin a friendship. They start spending increasing amounts of time together, to the annoyance and jealousy of their husbands; Tallie's husband Finney is particularly hostile.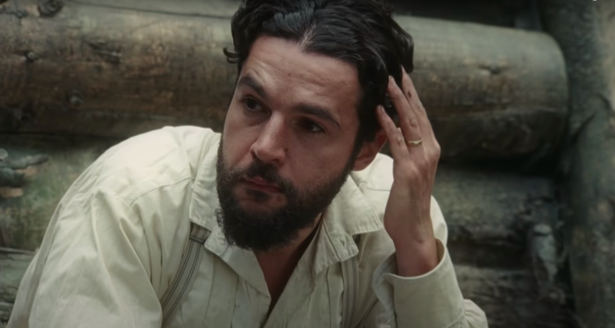 Their friendship gradually blossoms into romance, and their love for each other is in stark contrast to their monotonous marriages: Abigail's relationship with Dyer is passionless and practical, with each of them always busying themselves with their farming work instead of spending much time together, and Tallie's husband Finney is very controlling; he frequently reminds Tallie of her wifely duties, keeps a record of how much time Tallie spends with Abigail and others, regularly beats Tallie, and derides her in front of other people, including in front of Abigail and Dyer.
Without giving away the exact plot — but beware: SPOILERS! — the story ends with a somewhat anticlimactic tragedy. As film, television, and book critics have noted, there is a significantly much higher rate of LGBTI characters being killed off in films and series (#KillYourGays), highly disproportionately to their straight or non-LGBTI counterparts. Unfortunately, The World to Come is no different in that respect.
What I Liked:
Despite the predictable killing of yet another LGBTI character, The World to Come is still a good film worth watching, with some commendable representation of bisexuality.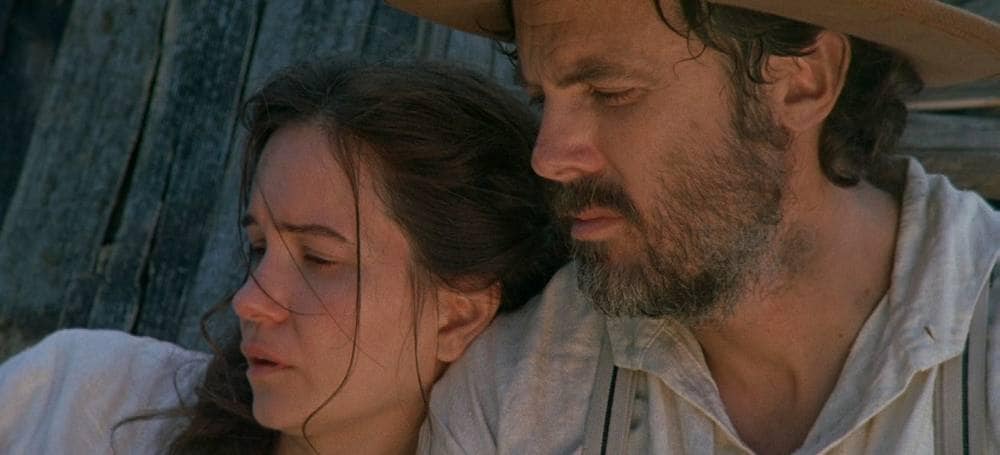 Of course, unlike with films set in current times, where we expect or at least hope for the word "bi" or "bisexual" to be mentioned at some point, we can't expect this from The World to Come, since the story took place in 1856. Though bisexuality has existed since life started on Earth, the actual word itself has only been recorded since the early 1800s onwards, with many even today being ignorant of its meaning or even its existence as a sexuality.
So, we can't bemoan the fact that the bi aspect of the film isn't explicitly referred to as such in the film. This is in keeping with the era in which the story is set.
The bi representation in the film is nevertheless praiseworthy.
However, the tragic aspect does conform to the critique that LGBTI characters very rarely have a happy ending in films and literature — not even a happy ending, but at least the chance to survive.
But regardless of that one unfortunate trope, the film is nevertheless a worthy exploration of forbidden love, female sexuality, rural hardship, domestic violence, and nineteenth-century American life.
The freshest aspect of the film in its entirety is, in fact, this very portrayal of bisexuality (and female sexuality in general) in the nineteenth century; it goes without saying that this is a pleasant change to common portrayals of the nineteenth century as prudish and unsexed.
The charismatic nature of Tallie makes the chemistry between the two women all the more believable and thrilling to watch: Tallie, with her kindness towards Abigail in being willing to risk harsh snowstorms and dangerous weather conditions just to visit Abigail and bring her gifts for her birthday, is seen as an independent, strong woman. This is helped by her physical beauty with her long, flowing, curly red hair and deep, sultry voice, making her irresistible to Abigail, whose life is otherwise very lacking in color or excitement.
Therefore, the casting worked well: the sexual tension and natural passion between Abigail and Tallie make everything very believable. This is helped, of course, by the fine acting.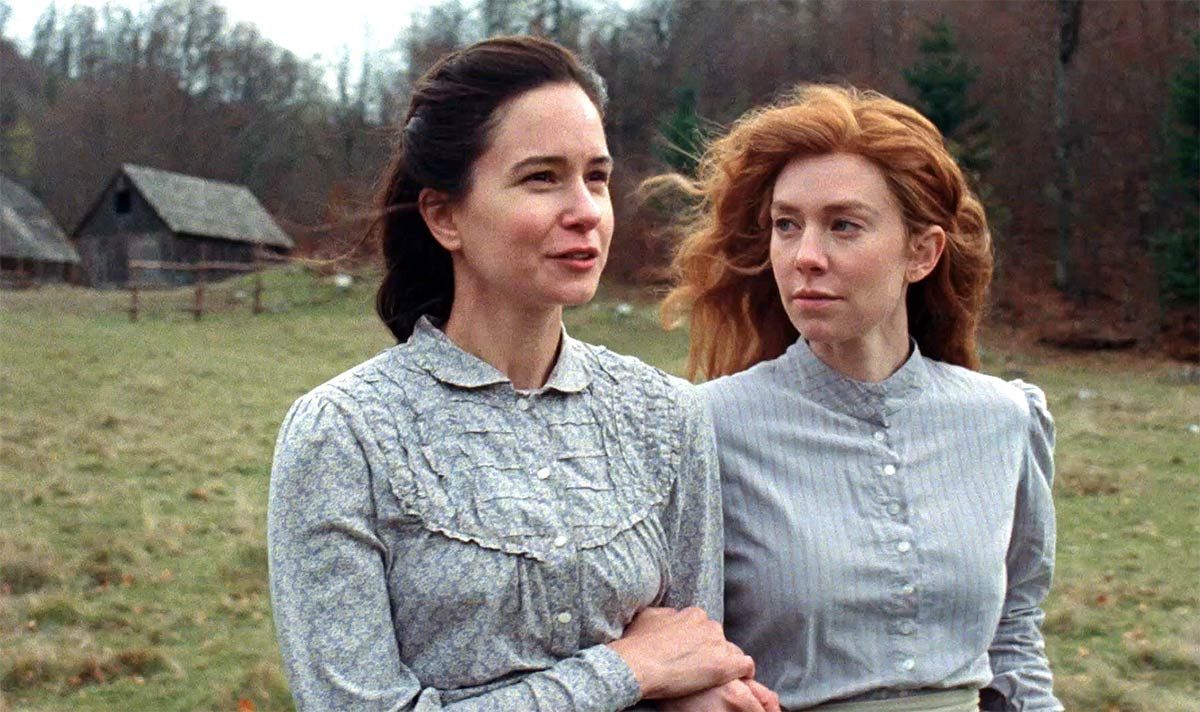 What I Didn't Like:
As I mentioned, it would have been nice to have all of the LGBTI characters in a given film survive for a change.
It would be great for LGBTI viewers (and non-LGBTI viewers alike) to see LGBTI characters survive sometimes, even if there is no happy ending — nobody is saying we have to have happy endings all the time! — the least that could be done is to not kill them off so often. Or at least only kill them off proportionately to their non-LGBTI counterparts!
The Rating: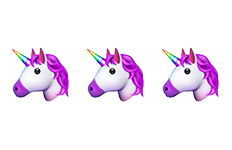 Comments
Facebook Comments