The Unicorn Scale: The Sandman
August 25, 2022
Share
Donate
Photo credit: Image/Netflix
Hey there, Unicorns both fresh-faced and been-around-the-block! I hope everyone's well and hydrated. I know we all talk about hydration and how important it is for our mental health, but for real: did you have any water today? If not, I highly suggest you down a good ol' cup of that H2O before we continue. Do it for me. It'll make me feel better. I know that's a guilt trip, but you know I worry.

Do you dream? Maybe you can even lucid dream (I can! Fun but exhausting since I'm not actually resting.) Science tells us that even if we can't remember our dreams, we do dream. But even if you don't believe that you probably still have a dream or a goal. So with that in mind, and how powerful in scope but mysterious dreams can be, English author Neil Gaiman took a career-launching turn at the DC Comics character The Sandman, which he has just adapted into a 2022 drama-fantasy series for Netflix.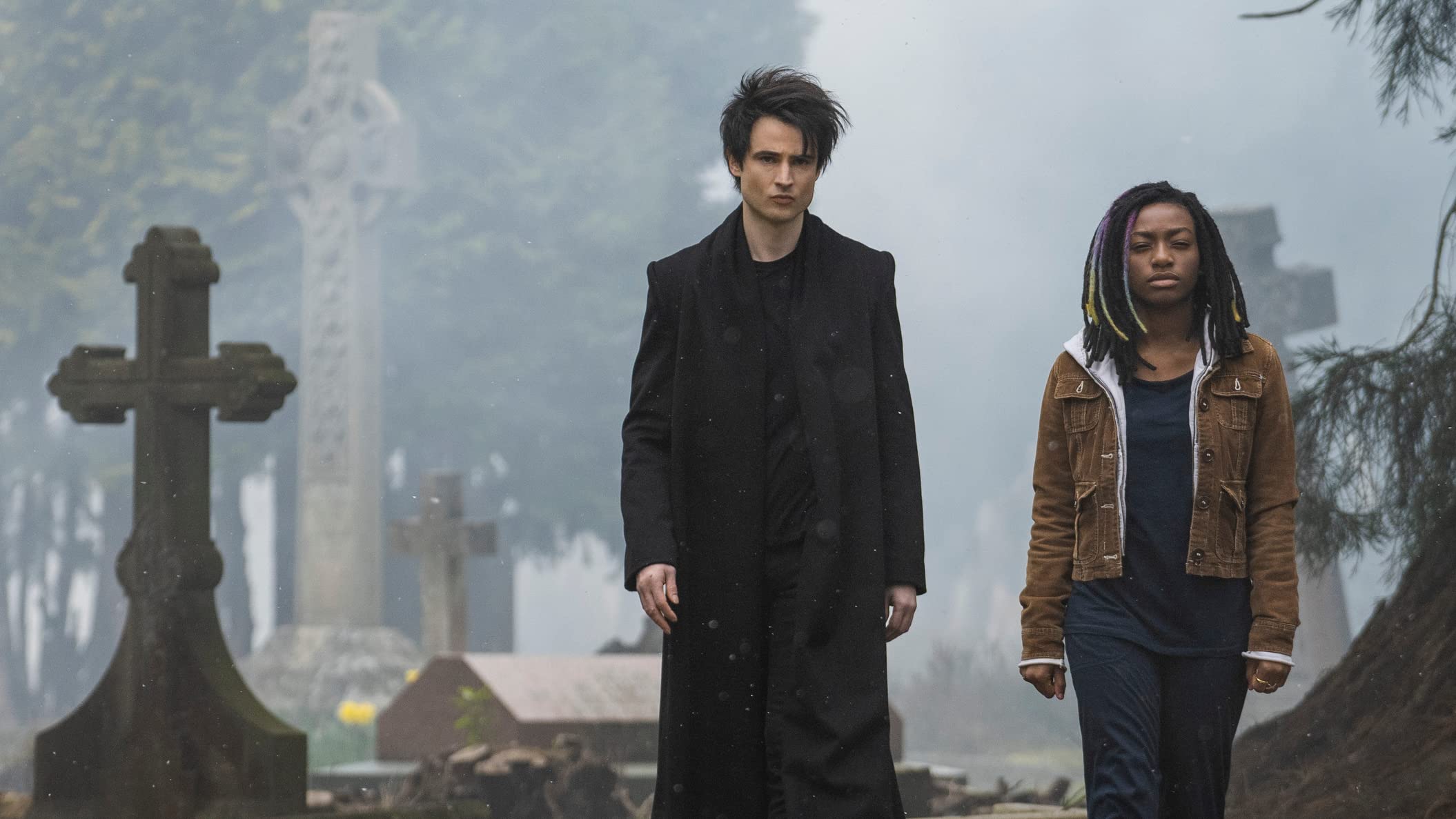 Before I get too lost in the details of this dark fantasy epic, I should go over a few disclaimers. First and foremost, there will be SPOILERS in my discussion of the subject matter. As far as content warnings, though these stories may arise from graphic novels, these are stories for grown-ups, with harsher themes such as violence, animal deaths, and child abuse, just to name a few.
This one's a doozy, folks, so proceed with caution and check this link if there's a particularly triggering theme you'd like to avoid. Finally, if this is your first time arriving at this column (welcome!) or you'd just like a refresher on what the Scale is all about, you can check that out here.
The Sandman follows the adventures of Morpheus, aka Dream (Tom Sturridge), who, after being captured and held captive by some occultists at the beginning of the 20th century, escapes and strives to right the wrongs the absence of his presence has had on the waking world ― including the release of some predatory nightmares upon the humans.
What I Liked:
I want to state upfront for the fans of the graphic novels that I have not read all of them (and of course I want to read more!) I have read the first collection, which is the basis of this first season, so I feel I can confidently talk about this adaptation. I may mess up some things that get explained further in the (hopeful) future seasons, so please bear with me if I make a misstep.
The Sandman was revolutionary for its time in a myriad of ways ― from design, scope, and subject matter ― but one of the lasting touches is how Gaiman made sure to make many characters casually queer but not let that be the whole of their plot line ― something even modern series fail to achieve. He continues to do so here, and there are three areas/characters I'd like to focus in on with that.
First is Johanna Constantine (Jenna Coleman), whom for the sake of the series is a hybrid of the original John Constantine character Morpheus encounters in the issue "Dream A Little Dream of Me" and his great-grandmother he encounters in a later comic.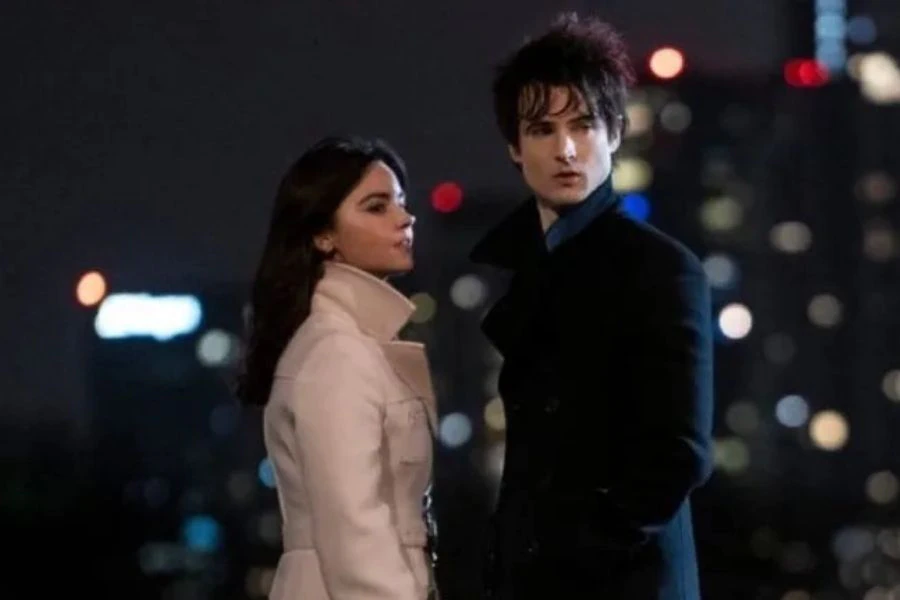 What stands out to me is that the main emotional traits of both characters ― clever, crude, opportunistic, a working-class familiarity ― are all intact. And so is the bisexuality that John possessed in later comics but here is shown in Johanna's discussion of lovers past and present. While the character is a bit morally gray (as are so many throughout the series), Johanna is still afforded some tenderness in both returning to her past lover, Rachel (Eleanor Fanyinka) and casually mentioning a past boyfriend.
Since Gaiman had creative control over the adaptation as an executive producer, he could have easily straight-washed the character and... well, I wouldn't say nobody would mind because fans would have taken notice, but casual new viewers would have been none the wiser. It's both deliberate and phenomenal to make sure Constantine's fluidity stays intact.
I also appreciated that, in the horror that is the chapter "24/7," Gaiman and his writers made the main waitress at the diner, Bette (Emma Duncan), show queer impulses. Sure, we could argue that John Dee/Doctor Destiny (David Thewlis) is controlling both Bette and the staff and patrons, but part of his power with the ruby is revealing the whole truth of the characters. So when Bette shows both her desire for the male cook as well as making out with a female regular, it feels like Gaiman is fully revealing her truth that maybe he didn't have space to do in the comics.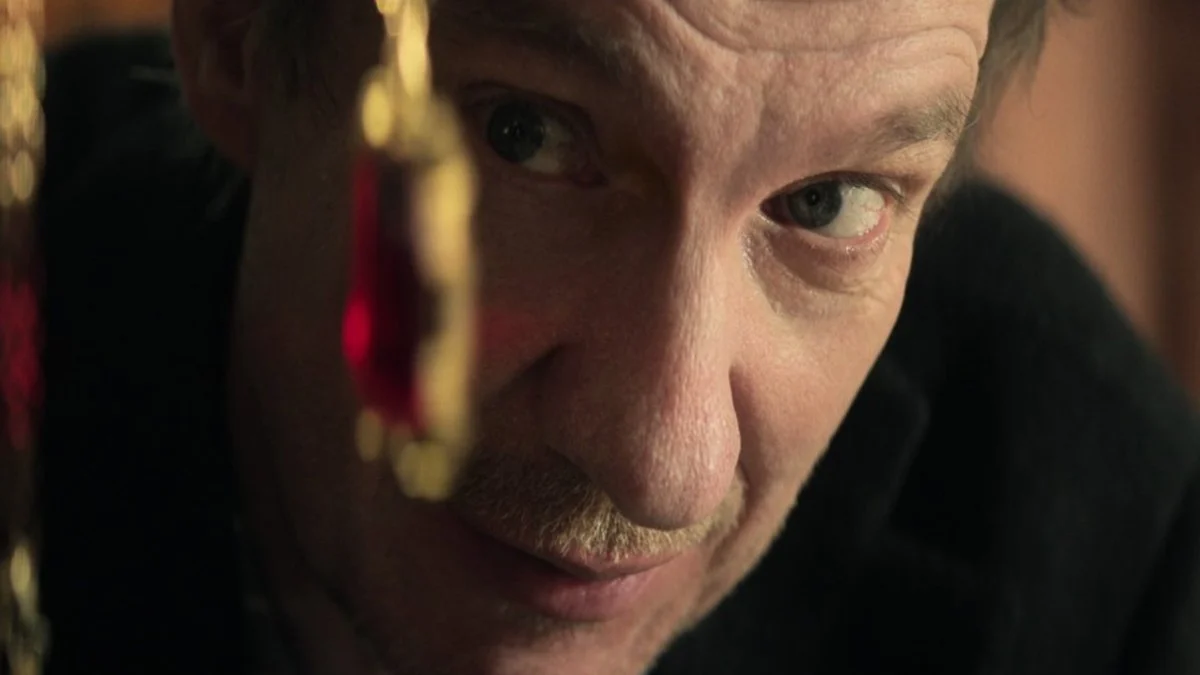 At any rate, both this hybrid and the update make sure that the characters are fully rounded, with hopes, fears... and, yes, dreams.
What I Didn't Like:
That being said, I'm kind of on the fence (no pun intended) about the screen adaptation of the Corinthian (Boyd Holbrook) and adding a queer lens to his work. On the one hand, it makes sense for the Corinthian who "wanted a taste of humanity" and all it offers, so being open to bi flirtations and dalliances makes sense. However, due to a good fifty years of queer-coding villains due to the Hays Code laying stereotypes of duplicitousness on the whole of the bi+ community, we really don't need to add another to that stable of fictional villains and murderers. This felt more about murderous opportunity than about multiple-gendered attractions. The Corinthian had plenty to work with (and mutilate) in the comics, and I'm concerned that this update may fail at adding a balance to queer characters in this universe and instead reiterate terrible assumptions that bis will have to deal with for years to come.
However, I will say that Gaiman in his great interview on the podcast WTF with Marc Maron spelled out that with casting, he wanted to update a lot of the characters as far as representation because if he couldn't find a deliberate reason why a character had to be white and male, he wanted to see other options/give more opportunities to marginalized actors that were getting denied for no reason other than blind devotion to the source material. So I can concede that maybe there was more of a reason behind this update with his creative control than I can see or know about. And as close as we as fans are to the characters, Gaiman is even closer, so I'm trying to trust his judgment.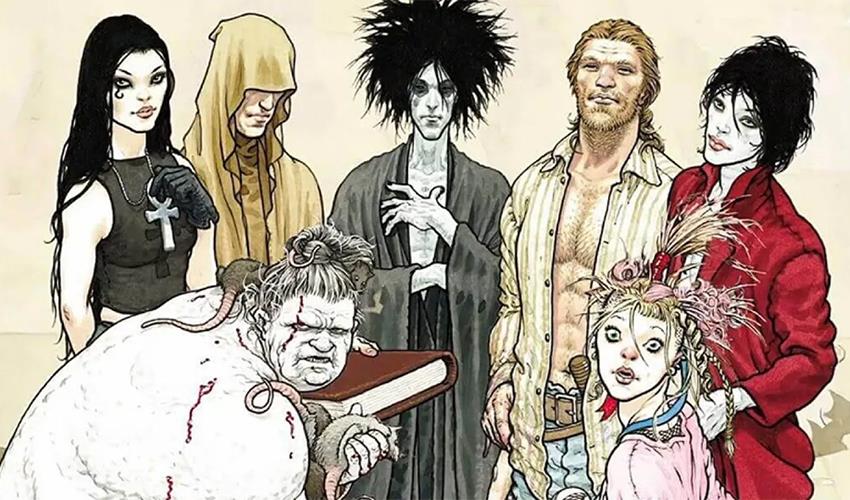 The Rating:
The Sandman is edgy and has tons to say about the nature of humanity, and moreover what it aspires to be. I love seeing logical updates and mixings of the characters, which any adaptation worth its weight in salt would do. There are plenty of queer characters (some I may not have even touched on here) within the series, and they are all allowed room to breathe. If you like gritty stories laced with hope for humanity (but also have a strong stomach), there are many treasures to behold here.
Until next time: sweet dreams, fam.
Comments
Facebook Comments