The Unicorn Scale: The Boys
January 29, 2022
Share
Donate
Photo credit: Image/Sony Pictures Television Amazon Studios
The Boys brings social and political issues to light in hilarious and surprising ways and captured my heart from episode one. The entire second season does a fantastic job confronting racism and exposing cracks in society. If you like shows that challenge your thinking in creative ways and expose the worst and best parts of humanity, then this show is for you.
Make sure you're also prepared for a bloody spectacular show with an array of unconventional content that is shocking and often stomach-churning. If you can't handle the graphic images of an exploding whale, a grown man drinking bottles full of breastmilk for pleasure, and a rape scene involving a gill fetish, then this show may not be for you. Also, if you are unfamiliar with how the Unicorn Scale works, head to this helpful link for a review. SPOILERS AHEAD!

The premise of The Boys, an Amazon Prime Original, is that superheroes (sups) are celebrity figures who save the world in obvious and televised ways. The sups hold TV and movie contracts to buff their reputation, create hype, and gain public approval. They are adored and revered. Behind the scenes, though, these superheroes are complicated pleasure-seeking gluttons who break many of the rules they claim to enforce. A group of ordinary people whose lives have been negatively impacted by the sups make plans to take them down.
You can think of The Boys as a parody show where the characters mimic popular superhero franchises, but with all sorts of actual human traits such as anger, addiction, and lots of bloodlust. In this show, the villains are heroes, the heroes are villains, and there is a whole lot of grey area.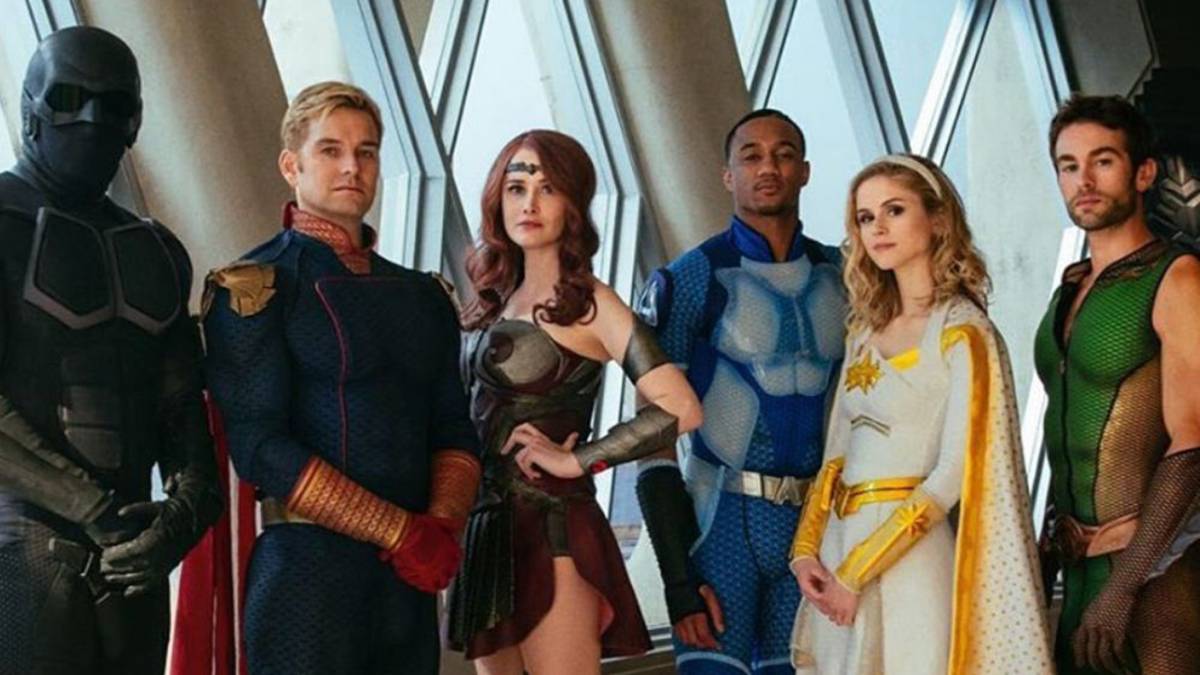 What I Liked:
I think the most notable thing about The Boys is the quality storytelling. There is a level of authenticity that is refreshing. The characters aren't the typical one-dimensional stereotypes, but richly complex people you love, hate, and love to hate. Watching the show made me feel represented as a bi person and gave me an opportunity to see things from alternative points of view. I also appreciate that the show addresses bi erasure head-on.
Queen Maeve (Dominique McElligot) is the most prevalent bi character on the show. Her character mimics Super Woman with a twist: she once wanted to save the world but realized it's too complex and gave up. She is one of "The Seven," a highly selective group of sups who are the highest status heroes. In season one, we learn that Queen Maeve dated Homelander (Antony Starr), the leader of The Seven. Homelander is akin to Superman, but with a raging god complex and a deep-seated desire to be worshiped. In season two, we discover that Queen Maeve had a girlfriend before she became part of The Seven. Maeve has kept this secret from The Seven and from the world.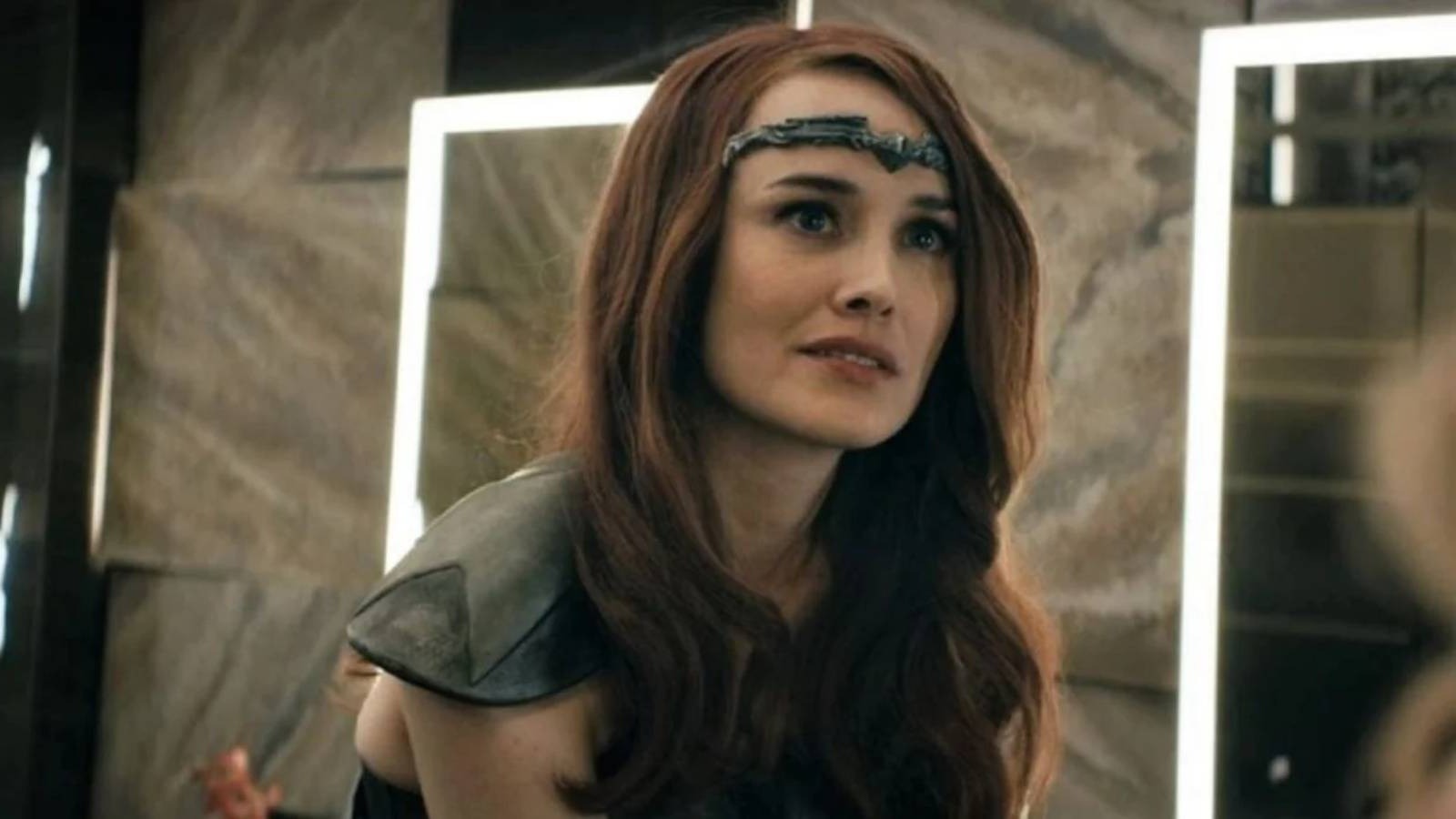 In Season 2, Episode 4, Homelander outs Queen Maeve in a live tv interview. The interviewer asks why there isn't a more diverse lineup of sups, and Homelander then states that "The Seven" has a gay superhero. When asked who, he replies that Queen Maeve is gay. Maeve becomes visibly uncomfortable as Homelander says, "Maeve here is a strong, proud lesbian with a beautiful girlfriend, Elena. Hispanic girlfriend." Elena is played by Nicola Correia-Damude, who is bi herself.
I. Felt. This.
I felt all of the horror, rage, disarray, uncomfortableness, and sadness that Queen Maeve felt at that moment. The scene was chilling to me. This was such a raw, real, and vulnerable moment for her, and in turn, for me. I think that many of us are terrified of being outed in a similar way, which makes this scene emotional and difficult to watch.
The most notable scene of the show happens in Season 2, Episode 5. Once Queen Maeve's public relations staff finds out she's gay, they revise film scripts for her movies to include scenes of her coming out as gay. They begin to plan future movies that tell Queen Maeve and Elena's love story. In one scene, a showrunner says, "...because you are two proud lesbians," and Elena dead-eye replies to the scriptwriter saying, "You know Maeve is bi, right?" I looked at the tv in shock that they would openly call out Maeve's bisexuality, but it only got better.
The team manager says to the couple, "I just feel like lesbian is a bit of an easier sell." A scriptwriter adds, "Pew research shows that two feminine women in a relationship send a problematic message. America is more accepting of gays when they're in a clear-cut gender role relationship, like Ellen and Portia." At this point, Elena walks off the set and says to Maeve privately, "If they want a lesbian Ken doll, they can find someone else." The conversation ends in plans to get back at Homelander.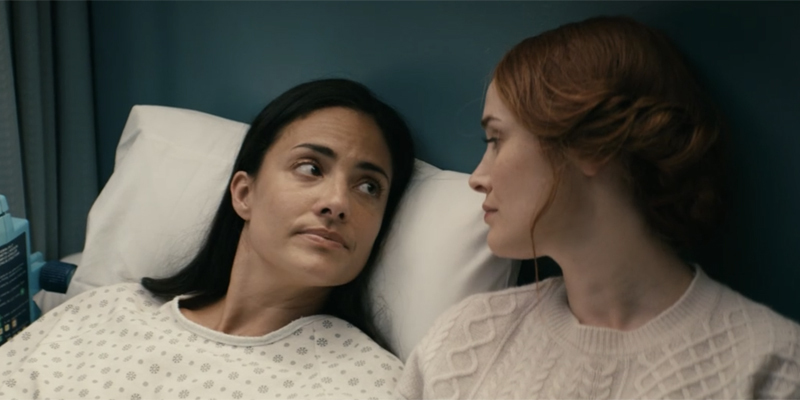 At this moment, I cheered. I have never watched such a clear and accurate example of bi erasure. Hearing Elena push back against stereotypes and erasure gave me chills. This episode was one of the most validating pieces of film I have ever seen. Although it was only a quick moment, it was a powerful moment with a strong message. Admittedly, I rewound it and watched it three more times before watching the rest of the episode.
Another character of note in the movie is Doppelganger (Dan Darin-Zanco). Doppelganger is a minor character who plays a shapeshifter. He is first introduced in a scene where he shapeshifts into a woman to lure in and blackmail a male senator. He then blindfolds the senator and takes pictures of his male appearing self with the senator. In another scene, he shapeshifts into a woman in an interesting albeit slightly disturbing relationship with Homelander.
Doppelganger is of note because his sexual orientation is never explicitly discussed, but I had assumed he was bi at first glance. On the second watch, I noticed that his sexual relations are only with men. He was, unfortunately, a minor character, and we may never know for sure. His existence as a non-stereotypical genderfluid character was enjoyable, nonetheless.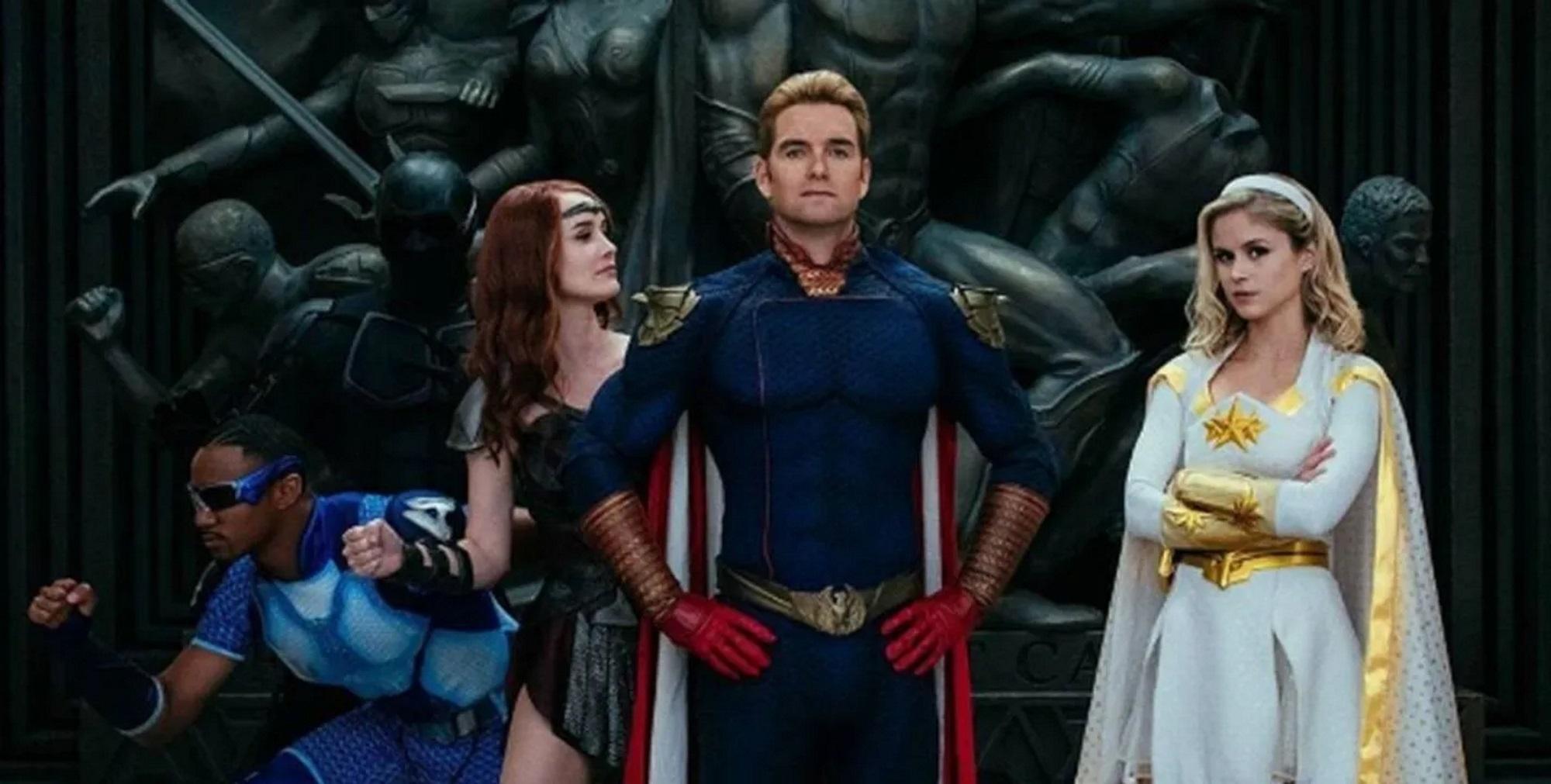 What I Didn't Like:
I'm all for a good gory TV show. That being said, some of the gore and taboo content on this show was downright gratuitous. It's like the showrunners said, "What is the grossest thing you can think of? Ok, let's do that and zoom in on the parts we normally pan out on." I get that the show is trying to challenge norms, but I could have done without some of the more intensely graphic scenes. It doesn't ruin the show for me, and I won't stop watching, but I did have to look away sometimes.
The Rating:
I give the show four severed unicorn heads. Gotta stick to the gory theming, right? Season 3 has been filmed, and the release date should be announced soon. I can't wait!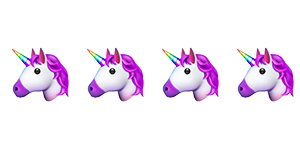 Comments
Facebook Comments