The Unicorn Scale: Crazy Ex-Girlfriend
November 02, 2017
Share
For this edition of The Unicorn Scale, I wanted to focus on perhaps one of the best positive representations of bi on television, Crazy Ex-Girlfriend. This funny musical-comedy is not only a critical darling with a cult following, but a favorite in the bi community for its fun, multi-dimensional representation of Darryl, a newly out bi man. (Oh, by the way, please don't be turned off by the sexist/ableist term in the title ;" this show does a lot to subvert these types of labels.)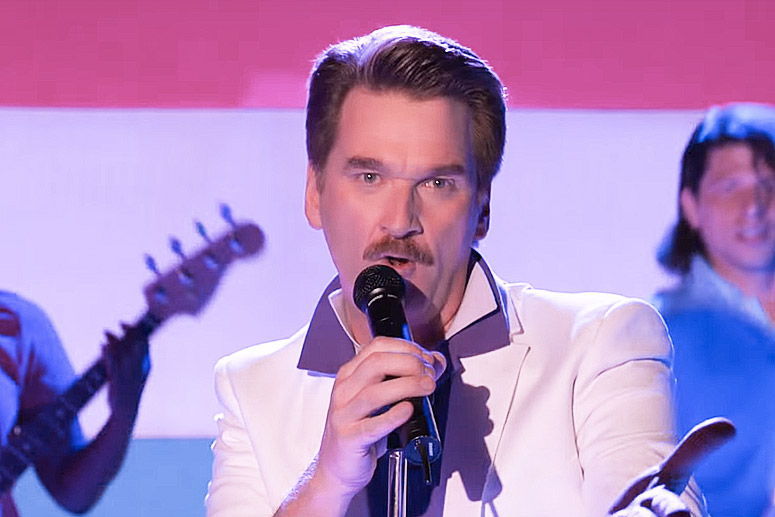 CAUTION: While I can carry a tune, I can't carry it across the internet's series of tubes to tell you this article will contain spoilers. I just can't seem to write these deep-dives without throwing out a few plot points to explain my assertions. Just rest assured that if you're looking for a show that is smart, irreverent, and deliciously subversive while still giving full observations to dark psychological tendencies of its characters, then this is for you. And they do it all to original songs and dances! What's not to love? (Even my friends who are not into musicals adore it.)
So, hey, give it a go. And in case you need a refresher on what the Unicorn Scale is, please head on over to this page.
Crazy Ex-Girlfriend centers on the development of Rebecca Bunch (Golden Globe winner Rachel Bloom), an intelligent but troubled twenty-something lawyer who impulsively moves across the country to live in the same town as her high school crush/boyfriend/obsession, Josh. She quickly acquires a whacky set of co-workers, friends, and other members of the community as we watch her development/obsession. This includes her daffy boss, Darryl Whitefeather (Pete Gardner), a newly divorced father who heads the law firm where she works. And about halfway through the first season, Darryl comes to grips with his attraction to men, and starts exploring his newly-declared bisexuality.
What I Liked:
I could go on and on about how much I adore this show and how it deftly explores such taboo subjects such as mental illness, addiction, and obsession in entertaining ways, but I want to focus on Darryl. Holy cabooses, what's not to love about Darryl? He may be not only the most positive character in the cast, but one of the few whose moral compass isn't deeply compromised. He is three-dimensional with his own arcs while still being totally lovable (and with the cutest mustache!) I just want to hug him whenever he pops up on screen. There is a kind of innocence to Darryl that Gardner describes as him being the Little Ricky in I Love Lucy.
Anyway. In the episode Josh Is Going To Hawaii, Darryl comes to terms with being bi ;¦ and it delights him so much he bursts into the song which is now practically a bi anthem, Gettin' Bi. In the interest of show don't tell writing, I'm just gonna show you the wonderful number that speaks for itself:
I genuinely can't watch that without bursting into a grin. Darryl knocks down stigmas, makes sure people know that #SomeBisArePoly #SomeBisAreNot, and delights in this new facet of his life. It's the song that got me into Crazy Ex-Girlfriend. And side note: Gardner and Bloom sang it on the ambi float in the West Hollywood parade in 2016. I watched it live and cried at seeing such beautiful support and recognition.
Darryl's character development goes far beyond his sexuality. He has as many fears, hopes, and dreams as any other character on the show. He makes mistakes. And - most importantly - being bi is not the only point of him being there. His journey doesn't end when he discovers his attractions. And it's not the beginning. It's simply part of his progression. And his friends don't demean him or his coming out - it's just another part of him. Wouldn't we all love that kind of acceptance?
What I Didn't Like:
Nothing. I genuinely can't find fault with Darryl or other parts of this show. Which is rare, I know. I mean, maybe there is one song in Season 2 I don't like, but that's just my taste. This is a winner all around.

Wait wait wait. I spoke too soon. It would have been nice/better for him to also mention non-binary and genderqueer folx. Gotta keep dismantling binary thinking, right? Okay, now I'm done.
The Rating:
This is a first for me in this column, but I'm gonna come all the way out and give Darryl and this show a full four unicorns. Darryl is a complete character, with relationships, and he is so unafraid to call a spade a spade that he calls himself bi in his own coming-out song. Can't get more out and proud than that.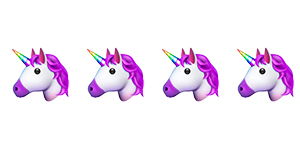 Comments
Facebook Comments