The Unicorn Scale: Bessie
February 18, 2023
Share
Donate
Photo credit: Image/HBO
Well hey there, my undoubtedly unique Unicorns! How are things going in your neck of the woods? Isn't that a strange turn of phrase when you take a closer look at it? "Neck of the woods", as if a forest takes on an animal form with recognizable anatomy like that. And someone lives on the neck of it, like a beauty mark.

No, I'm not high. I just love taking a closer look at the stuff we take for granted like that.
Take music for example. If I ask you what you've been listening to lately, I'm sure you could rattle off a few artists from your Spotify list. But we often don't think about HOW we're listening to music. Do we only listen to the same playlists? Are you a vinyl enthusiast? Do you still like to lose hours perusing the stores at your local record store? Or do you listen to what's happening on a local radio station and download what you love? (That's what I tend to do these days — big ups to the SoCal Sound, very much worth a listen!)
Sometimes people get into jags, though. Like a while ago when I was covering Ma Rainey's Black Bottom for this site, I found myself listening to a whole lot of blues. And hot damn if most of the masters of the genre were bi — Rainey, of course, Billie Holiday, and the Mother of Blues herself, Bessie Smith. So when I wondered if her life had gotten the biopic treatment, I came across the 2015 film of her starring Queen Latifah. So I smelled a Unicorn Scale ready to watch and share!
Before I get too deep in the weeds on this one, I should start off with a few disclaimers. First and foremost, there will be SPOILERS for this HBO drama. Also, I should throw in a few content warnings, including but not limited to: physical violence and abuse, verbal and financial abuse of women, racist language and themes, amongst others. If you're worried something is gonna come up that I didn't list, you can check here (but fair warning — it doesn't look like anyone has verified some things in there that I know are in this film).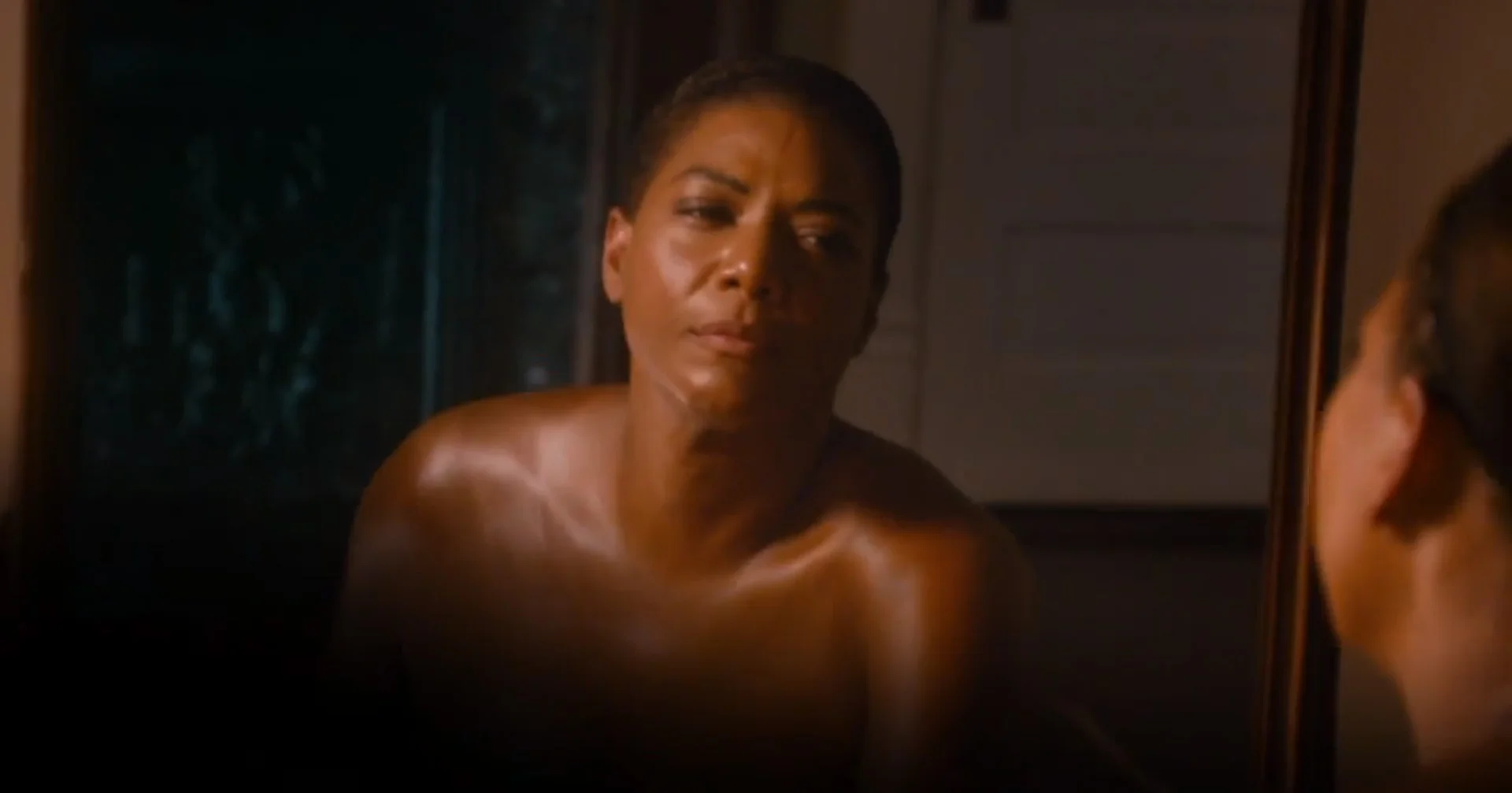 Finally, and since I love a good link, if this is your first time around the Unicorn Scale and you're wondering about the metric we use, you can learn all about it here.
What I Liked:
Okay, so, I'll be real with you, dear readers, in a way I haven't been before. I'm going to let you in on part of my writing process for these articles. It's very state-of-the-art, meticulous, and exact. Are you ready?
I pull open my Notes app, and I note if the character in question has any longing looks, actual quotes about flirtation, or onscreen physical romantic/sexual contact with more than one gender. I won't say that that covers it, but that's my baseline, and reader, you'd be SHOCKED to see how long I often have to keep that Notes app open, waiting and hoping to see something that confirms a character's bisexuality.
That was... very much not the case with Bessie. Within minutes, we see Smith having all kinds of fun with both male and female lovers — and standing up for herself when she is mistreated, romantically or otherwise. By the time the thirty-minute mark had passed and she had met her future mentor, Ma Rainey (Mo'Nique), I had enough quotes and instances to be assured that the film not only embraced but celebrated the musician's sexuality.

Not only that, but the exquisite script bucks biopic trends in both structure and emphasis — not lingering over Smith's troubled childhood or relationships but showing them as part of the stew that made up the torch singer, right alongside moments of levity, determination, triumph, and daring. While Smith's life experienced tragedy and trauma, Bessie makes sure to show all the thoughts and desires of this complicated woman, still leaving her a hero of her own story and with more than a little agency over her life and career.
A movie starring and celebrating a queer woman of color brought to life by a woman of color? This shouldn't be as rare as it is, but that doesn't make it any less of a triumph.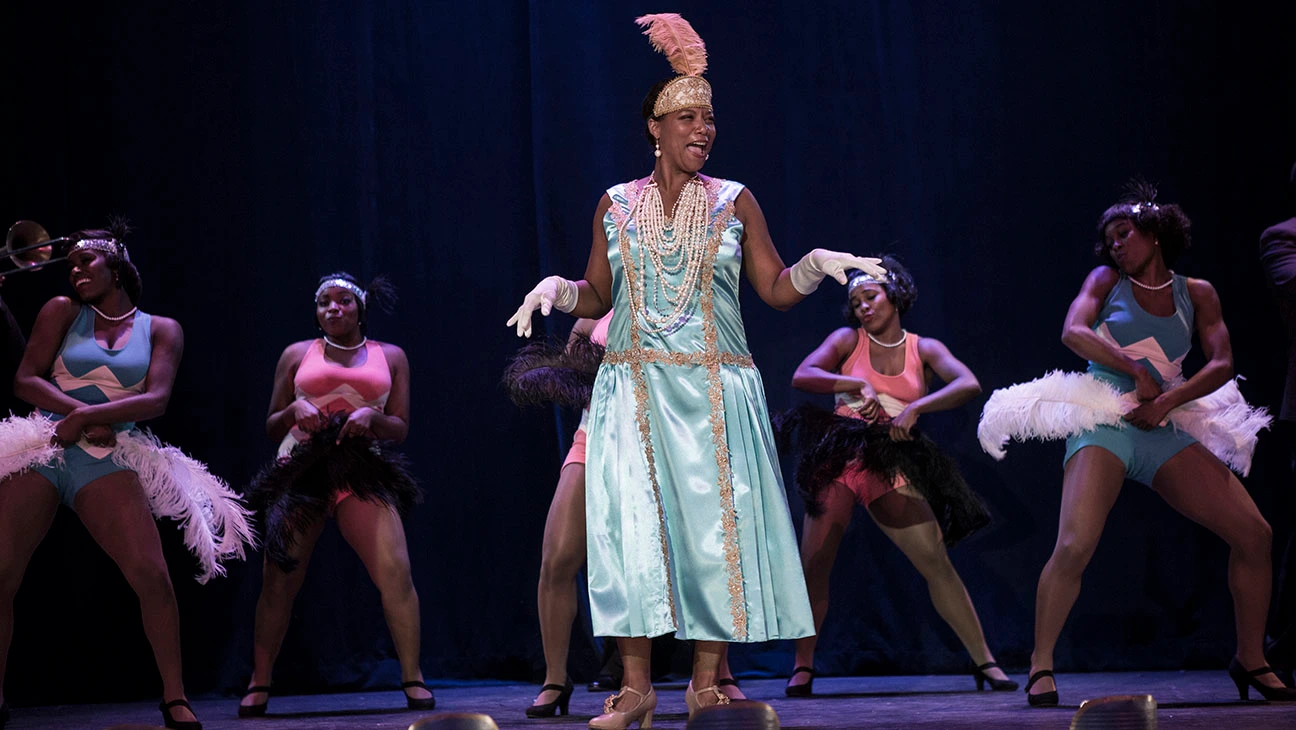 What I Didn't Like:
This biopic does what so many others fail to do — humanize a queer musical legend in a warm, relatable way that still allows for their strengths and does not bring overly harsh judgment for their flaws. The treatment of Smith here is exceptional. The treatment of her female lover, Lucille (Tika Sumpter), however, leaves much to be desired. Lucille delights in her queerness and in supporting Bessie, both personally and professionally. And while I know she is likely a blend of multiple female lovers Smith had during that particular period, Lucy could have used some more character development.
We don't see anything of her life other than her involvement with Bessie, any of her other interests, etc. So when she makes the decision to leave Bessie to go into a more suburban way of life, I honestly forgot that she also had a male lover — and it was the first of her expressing wanting anything else in life other than Bessie's love. Maybe I missed some scene that went into Lucy's development, or it was left on the cutting floor. But the ending to her character felt tacked on — even if it did accurately line up with the historical leaving of one of her most prominent lovers, Ruby Walker, in Bessie's life story.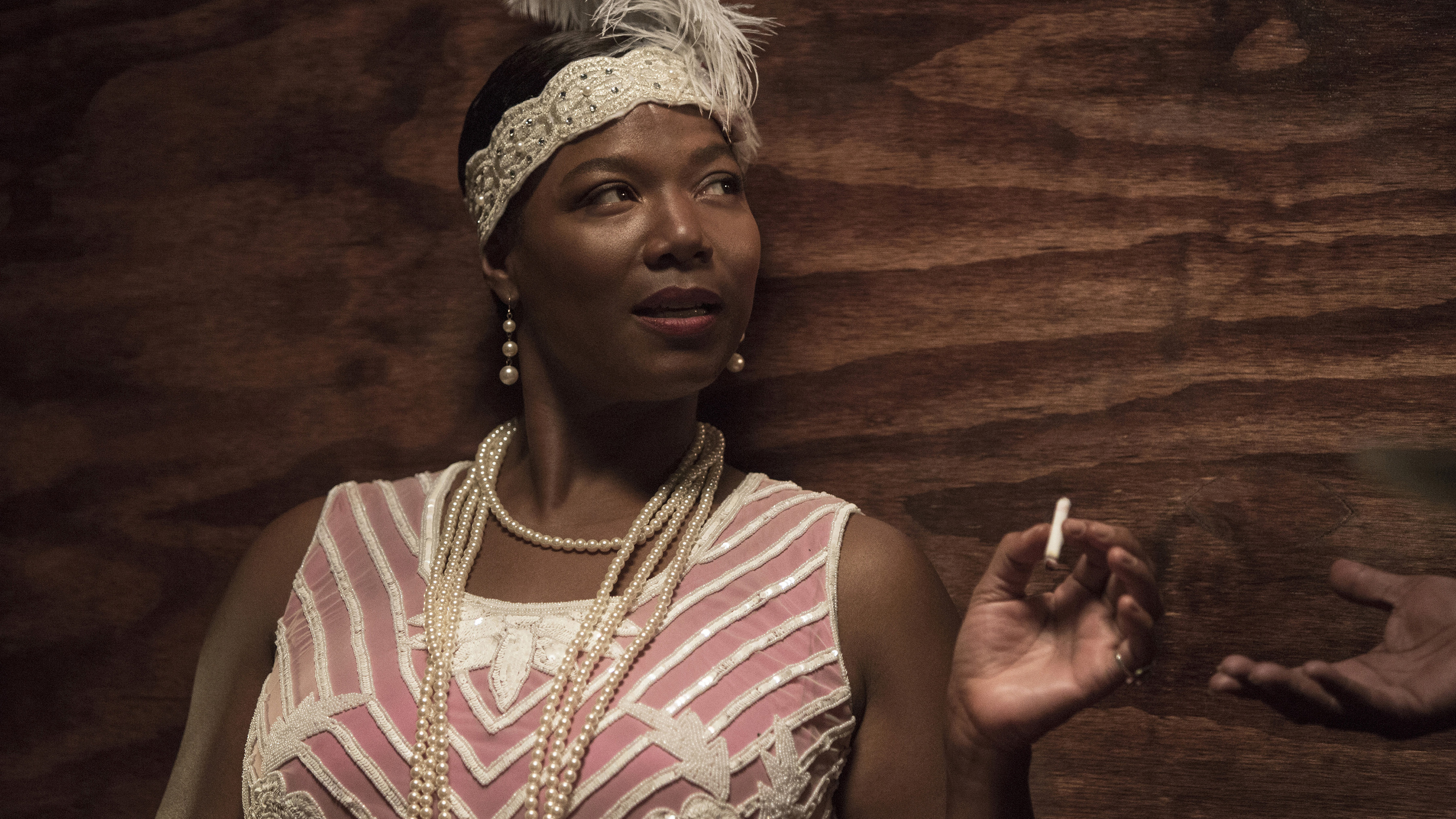 The Rating:
While Bessie did scoop up a good amount of prestigious awards during its year of release, I have to say that after seeing this exquisite piece of work it angers me to see it missing from many conversations I've had — either in films or in the space of music.
Maybe that's because it was only released on the HBO channel and didn't get a theatrical release, or people dismissed it as awards bait. But whatever hesitations you have about this film, I highly suggest you eschew them, and do yourself a favor and seek it out. Bessie does an outstanding job of giving audiences the scaffolding of a life that was both influential and too often overlooked. Put it at the top of your list of "bi movies to watch" pile as soon as you can — I promise you, it's worth the bump. Don't wait until the title happens to be in your neck of the woods.


Comments
Facebook Comments