The Mini Unicorn Scale: Volume 8
September 03, 2020
Share
Hello, my music-loving Unicorns! I have good news, and I have bad news. This time around I thought I'd pull out all the stops. That's right: we're getting our big, bi hitters out today. I know some of the choices I made for past editions were a little bit more esoteric. But most of the following artists are musical legends anyone on the street can recognize. And they're all proudly queer! So let's dive into some of their catalogs.
But before I do, a little housekeeping: If you're curious if you can find all the delicious tracks from previous mini Unicorn Scales in one spot— now you can! I've curated the list right here in an egalitarian spot for your listening pleasure. I'll add to it as each volume rolls out. If you need a reminder on how I'm rating these bi beauties, you can do so over here.
Oh yes— we're going back to the swinging '60s to kick off this set, and one of the original bi musicians of the 20th century, Dusty Springfield. Contemporary music aficionados may only have a passing familiarity with the name, but Springfield was a musical juggernaut of her time, a queen of the English soul movement with more hits than most realize. Just a quick YouTube search for her name will reveal you probably know a whole lot more of her discography than you realized.
Many of her hits were instant classics, and "I Only Want To Be With You" was her breakthrough record across the pond here in the States. Though she led a troubled life, Springfield was open (and rather blasé) about her bisexuality in a time when being out could ruin an entertainment career. In fact, in 1970, she remarked in an interview, "I know I'm perfectly as capable of being swayed by a girl as by a boy. More and more people feel that way and I don't see why I shouldn't." So I thought it would be fun to start off this gathering of queer hits with an upbeat, genderless throwback.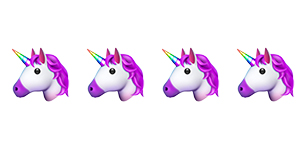 Longtime readers are probably wondering why it took me so freakin' long to add something from the indie music icon to the Unicorn Scale. And to them I say: I needed time to think about it. DiFranco's been out for decades and written about it extensively inside and out of her music, so I wanted to be choosy about how or what I added to the list we've got going here. Ultimately I decided to put on my big girl Doc Martens and just go with the classic "In Or Out", where the singer explicitly discusses her sexuality and the approaches she gets from multiple genders. I'd say more, but really I think the lyrics speak for themselves.
I know this volume is going all over the place genre-wise, but that's the beauty and strength of it; bi artists are everywhere, making breakthrough work and sounding great doing so. Such is the case with rapper Taylor Bennett, the younger brother of Chance the Rapper who built up and has a following of his own.
Bennett came out as bi just before his 21st birthday on Twitter back in 2017, and while the eponymous title track here from his debut album isn't specifically about his queerness, it definitely shows Bennet has his own style and flow, spitting thoughtful rhymes about his own mistakes and musing about his future.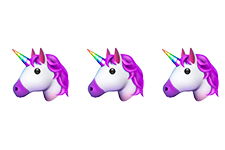 Yes, this is the second time Gaga made her way onto the mini Scale. No, I'm not a dedicated Little Monster. But I was just in a heated online discussion with someone who claimed that "Poker Face" was not, in fact, a bi anthem of hers; he asserted since the lyric "she's got it like nobody" was sung by a man, it wasn't about Gaga. Even though she wrote it and has specifically said multiple times the song is about her bisexuality. (No, I'm not tired of having this argument. At all. Why do you ask?)
"Sexxx Dreams," a track from later in her catalog than "Poker Face," is all about sexual attraction and fantasizing about a woman. No, it's not the best look that Gaga is coaxing her lover to come over since that girl's boyfriend is out of town. That feeds into harmful bi stereotypes. But hopefully, considering the song's subject matter and Gaga's dating past with men, we can put those evasive, biphobic thoughts to bed.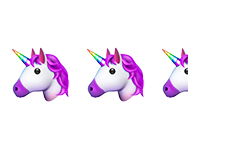 Often hailed as hip-hop's bi anthem, Ocean's "Chanel" was the first time the artist spoke about his sexuality, noting his ability "to see both sides". Ocean went on to write an open letter on Tumblr talking about his unrequited feelings for a man, whom he declared was his first true love. Thankfully, Ocean was lauded by high-ranking members of the hip-hop community, and the singer has been open about his queerness since that time.
Plus, the tune itself slaps. Everyone wins!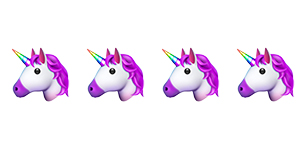 Amy Winehouse, "My Tears Dry On Their Own"
Closing out this edition is another repeat offender, the tragic but brilliant British songstress Amy Winehouse. While my first entry for the singer-songwriter was her queer take on a Motown cover, this is a piece of her original work with her excellent craft on full display. While most of the songs from her debut album, Back To Black, centered on tales of her obsessive and destructive relationship, this song holds pangs of hope that she may extricate herself from her toxic situation. While we all know what sadly happened, I liked seeing this glimmer of hope from the powerhouse singer— even if it wasn't fully realized.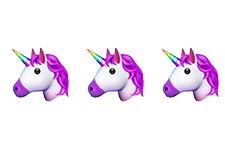 That's what I've got for the time being. See y'all soon, my music-loving bi friends!
Comments
Facebook Comments