The Mini Unicorn Scale: Volume 20
July 24, 2023
Share
Donate
Photo credit: Pexels/Ashutosh Sonwani
Hello my lovely, queer, music lovers! Today is a day that I never dreamed would come — Volume 20 of the Mini Unicorn Scale! Who knew that this little series would grow to rival the Now That's What I Call Music CDs? (Yes, they're still making those!) Certainly not me, but I'm delighted!
After pondering how best to commemorate this milestone, I've decided to change gears slightly. I know that in the past I've tried to be very indie-forward with my selections, bringing forward songs and artists many may not have heard of. This time around, I want to hit the bi biggies that haven't been discussed in this column. That's right — all major hits!
If this is your first time around the Scale, you can learn more about the rating metric here. Now get those headphones on and let's do this thang!
1. Bad Bunny, "Caro"
Musical sensation Bad Bunny recently made headlines for kissing both male and female backup dancers onstage during a television performance, and some believe that this music video is a form of him coming out as bi, considering its visuals. While he does seem to be open to bi attractions, the lyrics itself are about self-worth, and that's always a great theme that the bi community can stand to embrace.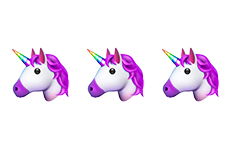 2. Bjork, "Venus As A Boy"
With her famous quote about men and women as cake and ice cream and being daft not to try both, the Icelandic icon has never shied away from centering sexuality in her songs. "Venus" is a personal favorite that brings me back to my '90s teenage years, discussing seduction and sexual goddesses in different forms. What's not to love?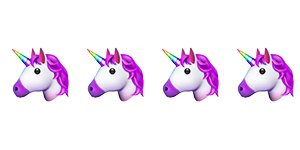 Yanking us back to the 2020s is the voice behind the viral sensation, "Friday", Rebecca Black — who has since loudly and proudly come out as bi (seriously, her Twitter is a hoot and a half). "Girlfriend" is a fizzy pop ditty about exactly that — going back to a girlfriend and the joy of that realization.
While some of Miley's other songs are bigger hits overall ("Wrecking Ball", "Flowers", etc.) the former Disney star specifically noted during her album release party that she penned this ballad to bring a more specifically queer experience into the typically hetero lyric-sphere. And it hit me like a ton of rainbow-colored bricks when I first heard it — talking all about the painful goodbye of saying farewell to a partner and going back to someone of the other sex — not out of sexual preference but because that guy was the right person. It's something bi folks experience and try to explain all too often — that settling down with a partner isn't about choosing a sex or a perceived orientation, it's about choosing a person. If I could give it five unicorns, I would.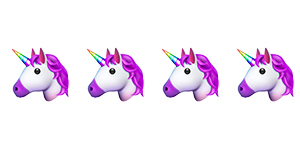 5. Blondie, "Maria"
Revving things back up is this comeback single from one of the most iconic bands of the '70s. Headed by #Bi2 Debbie Harry, "Maria" centers on taking in the beauty of a nearly-unattainable woman who reminds us of how we feel about the boy next door, too. Having a bi woman sing about the queer feelings about a gorgeous woman? You've gotta see her.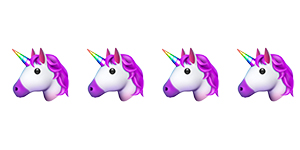 6. Billie Holiday, "What A Little Moonlight Can Do"
Bringing us home and reminding us we've always been here is one of the more chipper entries to the blues singer's catalog. All about the tingles and the desires that natural phenomena can evoke, trailblazer Holiday remains as compulsively listenable today as she was in her own time. Ooh-ooh-ooh.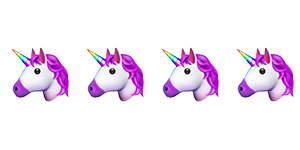 And there we have it! Nothing but bi bangers from start to finish. But don't worry — just because this is a nice round number, don't think that this is the end of the Mini series. Oh, no — to quote Al Pacino in Scent of A Woman:
Comments
Facebook Comments