Bi Book Club: She Will Rise
May 11, 2022
Share
Donate
Photo credit: Image/Grand Central Publishing
Hello, my beautiful bi bookworms! I hope this finds everyone happy, healthy, and nose burrowed deep into a book. Don't you just love that musty old smell? Or for those who read on Kindles — don't you just love the light tap it takes to turn the page? Or for those who adore audiobooks, how the narrator's voice seems to wrap around our brains as the plot gets thicker?
We love all forms of reading books here — we go all ways, of course!

So dear readers, despite stereotypes circulating that bisexuality is a new orientation or identity, we know that historically that's just not true. Not only do we have historical proof of our queer ancestors that stretches back to the dawn of civilization, but there's plenty of queer literature that goes over our existence as well. Not only that, but it's not just bound to one genre. As we try to show here, bisexuality comes up and is discussed in multiple genres here at Bi Book Club. Not just in classic literature or modern romances, but poetry and YA and graphic novels. And memoirs, too!
But something important we haven't explored in this space is bisexuality in political memoirs, which is a top-selling genre. But that starts now with covering She Will Rise: Becoming A Warrior In the Battle for True Equality by former Congresswoman Katie Hill.
Before I get too much farther into my review, I should go over a few disclaimers. First and foremost, there will be some SPOILERS in this review because otherwise, it's difficult for me to give it a proper review and analysis. I should also note that this book comes with content warnings (that even the author supplies on the first page, including but not limited to; suicide, harassment, sexual assault, abortion, child abuse, domestic violence and intimate partner abuse, cyber exploitation (aka "revenge porn") and nonconsensual pornography. It's important to note, however, that Hill has both noted which chapters these themes appear in so the reader knows they're incoming as well as cites sources in case the reader needs help with said issues.
For me to continue and give a sound assessment, it's important for readers to know who Congresswoman Hill was and is as well as any of my connections to her for full transparency into my process.
In 2018, Hill flipped the congressional seat from red to blue in California's 25th Congressional district, located just north of me in Los Angeles. When I found out that she was bi and I agreed with her stances on the important issues, I donated to her campaign and kept a close eye on it all the way until she won the seat. I also had multiple friends who volunteered for Hill's campaign because they both believed in her and wanted to get more bi representation to the forefront of the legislative branch of the government to effect real change. There was even a time when Hill was in office where I looked into trying to interview her for this very site. And when She Will Rise was published, I made sure to attend a Zoom interview between her and Gaby Dunn when she was making the press junket rounds to get further insight. So I cannot say that I am impersonal when it comes to this review. But I will attempt to be as fair as possible in my conclusions.
For those who are not familiar with Hill's story: Hill was the first openly bi person to be elected to Congress from California. However, her tenure was cut short due to a scandal. Hill's husband, an abusive man, when Hill decided to leave him, threatened to ruin her and, very soon after that warning, released nude photos of her with a female campaign staffer, taken without her knowledge or consent, before she was elected to Congress. (The husband asserts that he was hacked, but the timing is too coincidental, and come on, it's 2022 — #BelieveWomen.) Though Hill asserts her relationship with her staffer was consensual, the photos and a pending review of the House Ethics Committee on the affair were used to pressure her into resigning from her post, which she did within a year of taking office. In short — despite the fact that Hill was separated and estranged from her husband, her bisexuality was used against her to cause a political downfall.
While Hill goes into detail in the early chapters of She Will Rise about these events (as well as her emotional turmoil and how and why she decided to resign), much of the book goes over how this chapter and other parts of her personal story fit a larger framework of how women need to take on systemic oppression within multiple governing bodies within the American system. Hill also uses the story of a family member, Sarah, and how the few choices available to her in her time led to how her life played out in her time — mostly due to the limitations of her choices financial, medical, and otherwise, to her detriment. As such, much of Hill's book is more about utilizing her personal story as a way to understand the very real implications that systems in place on the federal level can intersectional impact the lives of millions of American women.
Though this was more political blueprint than what I thought the book would be (memoir), Hill's stories and strategy points are clear, concise, and told in brave and honest ways. I have to admit, though, due to the interweaving of personal stories and scores of data points (there are almost 250 footnotes leading to news stories/studies when the book itself barely gets over 250 pages), the writing can sometimes come across as uneven and dry. But in other parts, it's compelling and incendiary as all hell and made me get fired up about getting politically involved for the greater good. However, despite the fact that there are a sprinkling of mentions and musings about bisexuality, it feels like Hill missed an opportunity to put bis and their particular plights in the spotlight. While that may be too small of a bullseye to hit for such a book, it still felt like it missed a mark.
That said, I would recommend She Will Rise to anyone who wants an insider's look at what it's like to be queer and in one of the highest offices in the land, what it took to get there, and what to do next. While I understand why she resigned from office and am proud of her for doing what was best for her and holding herself to a higher standard of integrity than we often see in other members of Congress, part of me still wishes she was in D.C. fighting the good fight. But it's clear from Hill's writing she still has plenty of drive to strive for the greater good of the people, and she is nowhere near throwing in the towel yet.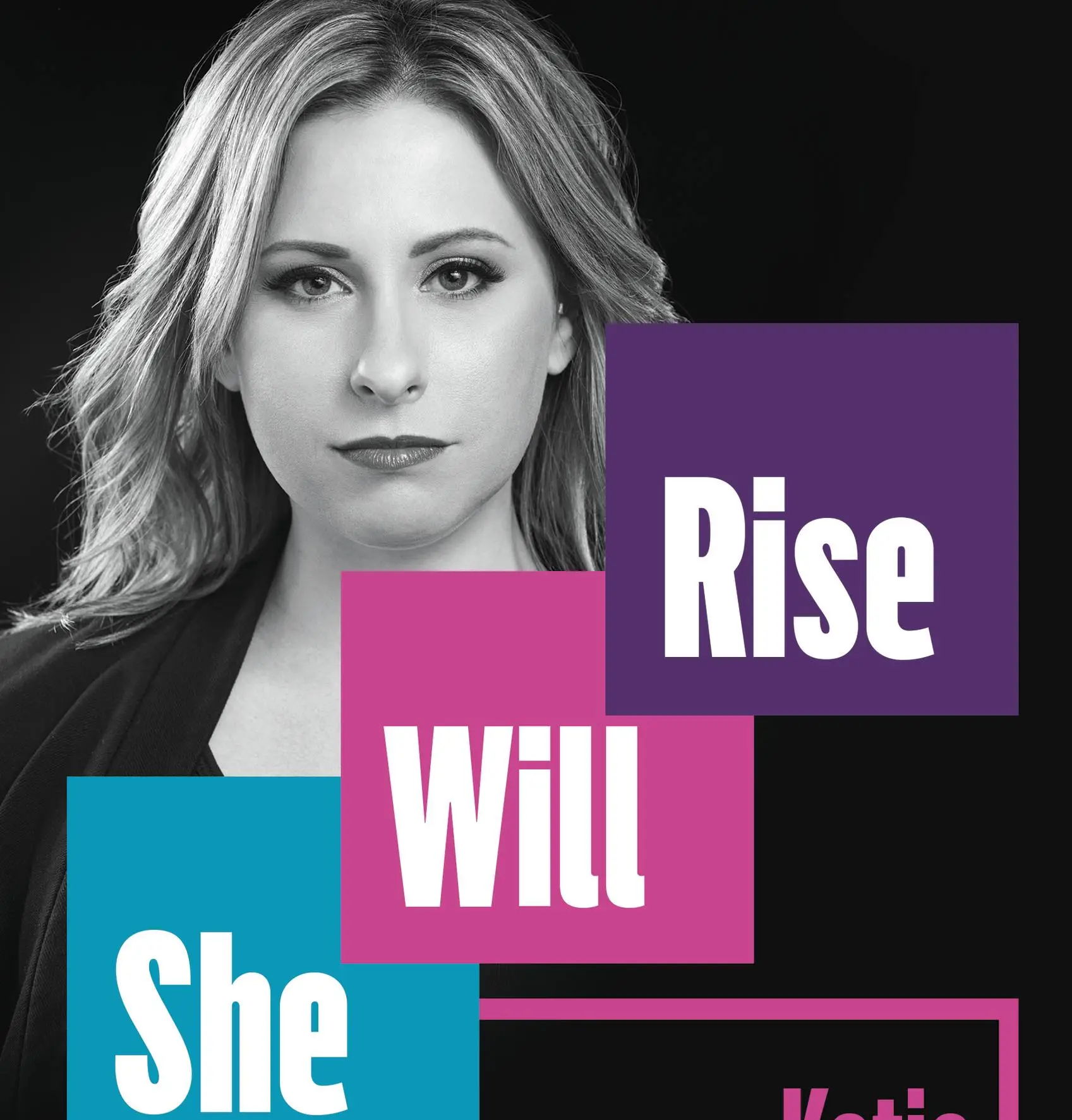 Comments
Facebook Comments