1 in 5 Straight-Identifying Men Watch Same-sex Porn: Are They All Closeted?
By Zachary Zane
October 20, 2016
Share
Donate
Photo credit: unsplash/Russ Ward
A new study, published in the Archives of Sexual Behavior revealed an unexpected behavior of self-identified heterosexual men. One in five self-identified straight men have watched sexually-explicit material containing same-sex behavior between men in the past six months. Additionally, 8.2% of straight identifying men have watched male-only group sex in the past six months.
The study was conducted by Dr. Martin Downing Jr. and his colleagues at the Public Health Solutions and Columbia's Mailman School of Public Health. The study was interested in looking at the differences in consumption of sexually explicit material (SEM) between straight, bi, and gay-identifying men. They looked at various outcomes, including viewership and preference to watch condomless anal and vaginal sex, as well as solo masturbatory acts. Additionally, they looked at viewership of kinky/fetish pornography that included rimming, fisting (vaginal or anal), bondage, sadomasochism, cock, and ball torture, sounding, watersports, and felching.
Of the 821 men who participated, most identified as either Black (45.8 %) or White (42.1 %). Sixty-five percent of the men in the study identified as gay, 18.6% identified as bisexual, and 16.3 % identified as straight.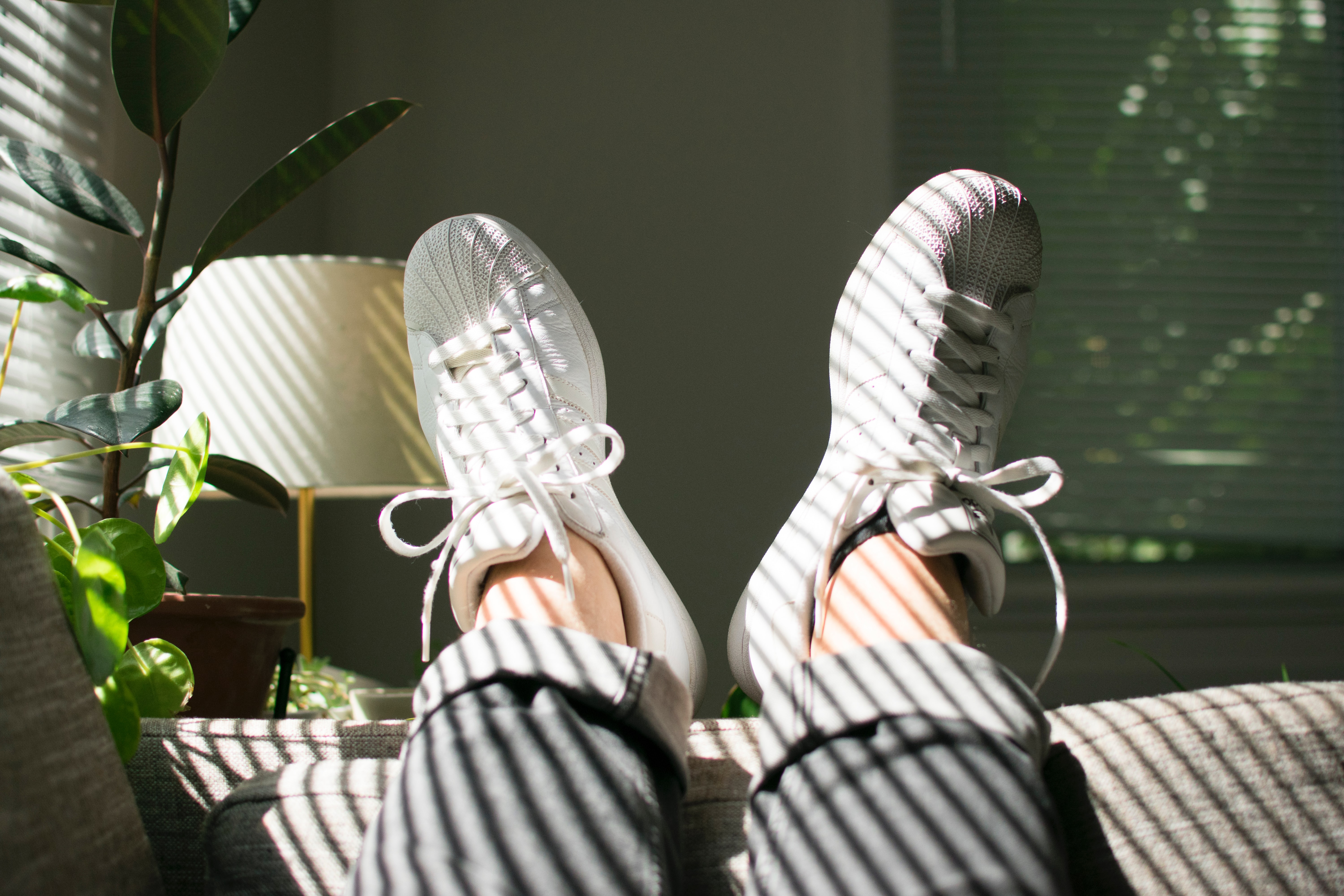 It's definitely worth reading the entire article, and you can do so here, but what I would like to focus on in this piece, is the discrepancy between self-identified sexuality and SEM viewership. Because not only did 20.7% of self-identifying straight men watch male same-sex porn, 55% of self-identified gay men watched SEM between a man and a woman. More specifically, 22.7% of gay men watched vaginal sex without a condom in the past 6 months and 13.9% of gay men watched vaginal sex with condoms.
We reached out to the authors of the paper for additional data on actual sexual behavior. The researchers told us that 7.5% of the men who identified as straight reported having sex with a man in the past 6 months (compared to the 20.7% who watched gay porn).
While reading this, one question immediately popped into my mind.
Why does a fifth of self-identified straight men watch gay porn? Additionally, a number of those men, 7.5%, are actually having sex with men.
My gut response was to say some of these men are actually closeted gay or bi, but I think that's an oversimplification. Don't get me wrong. If you are a man who watches gay porn and has sex with other men, I do not think it's accurate that you describe yourself as straight. Of course, your identity is just that, your identity, and I have no right to put a label on anyone's sexual identity besides my own. Nevertheless, I'd be willing to bet that there's some internalized biphobia and denial occurring with these men, and after some introspection, they would most likely no longer claim a straight identity label.
But in addition to illustrating that there are (very likely) a number of men out there who are closeted or are afraid of using the bisexual label, this study also reveals how multi-faceted sexual identity and attraction is. Personal communication with the researchers revealed that only 0.7% of self-identified gay men have had sex with a woman in the past 6 months, compared to the 55% of self-identified gay men who reported watching porn between a man and a woman. It's unclear why so many gay men watch straight porn, and yet so few have sex with women. It could be that these self-identified gay men feel a pressure to "pick a side", and subsequently have picked being gay. However, they still fantasize about women, and in an ideal world would be out as bi, exploring multiple genders sexually. But it could also be that behavior, fantasy, and identity, while undoubtedly connected, don't always perfectly align. Identity is complex. It's personal. It's political. It's something that can evolve over the course of a person's lifetime.
Frankly, I'm not exactly sure what the results of this study reveal, but I think it hints at a number of closeted bi men, as well as illustrates the complexity of identity. Hopefully, some more research can look into why there's such a large discrepancy between sexually explicit content viewership, actual sexual behavior, and self-labeled identity.
Comments
Facebook Comments