Mary Shelley, writer and the inventor of science fiction and inspiration to goth teenagers everywhere, was recently discovered to be one of us when the decoding of an obscure slang term in one of her letters revealed she was into women as well as men.
She was the daughter of famous radical and feminist writers Mary Wollenstoncroft and William Godwin, and with the early death of her mother, Mary was then raised in a large and unhappy blended family that was constantly on the verge of bankruptcy. This unhappiness might have been what propelled her towards Percy Shelly, 21, who was married to a pregnant wife and still offered to rescue her family from their debts when Mary was only 16. First, she lost her virginity to him on her mother's grave, setting goth standards for centuries to come, and then she eloped to Europe with him, bringing her step-sister Claire along for the ride.
The three of them would take several long trips over the years around Europe, escaping creditors, angry fathers, and the stigma of unwed pregnancy. The most significant of which involved joining Lord Byron's disaster bisexual road trip, as he fled from both sodomy charges and taking responsibility for the child he'd had with Claire. During this long, hot, wet summer in Italy, Mary wrote her most famous novel, Frankenstein, revolutionizing the horror genre and inventing modern science-fiction in the process.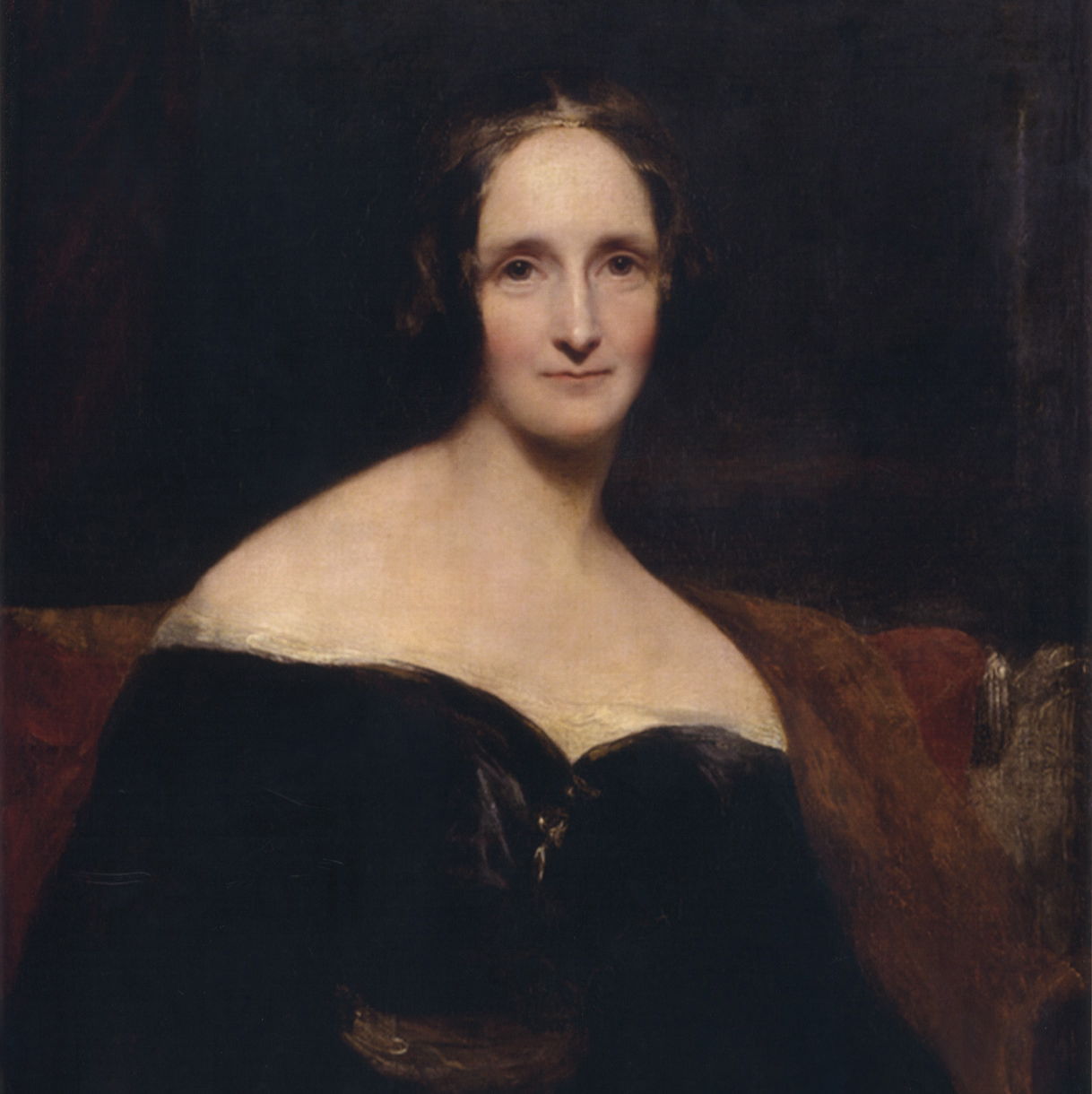 Despite her achievements, Mary's life was marked by tragedy. During their time in Europe, all but one of her children died, and she nearly died too as the result of a particularly violent miscarriage. After her elopement to Europe, her father, who had previously showered her with adoration, refused to have any contact with her until Percy's first wife died, and they were able to legitimize their relationship through marriage. Then, not long after the miscarriage and during a period of strife in their relationship, Percy drowned on a boating trip on Lake Geneva. When one of his friends rescued his calcified heart from the funeral pyre, Mary made her second legendary goth lifestyle choice, wrapping it in a sheaf of his poems and keeping it on her desk for the rest of her life.
After Percy's death, Mary grew significantly closer to Jane Williams, whose husband Edward had drowned alongside Percy. Jane, Edward, William, and Percy had had a complex set of romantic relationships prior to the men's death, and while the two women hadn't been involved with each other before, many scholars believe they began a relationship for some time after their husbands' deaths.
While Mary never openly admitted to an affair with Jane in any of the sources we still have, she did later write to a friend that during the period after Percy's death, she had only sought out romantic relationships with women as men were no longer worth the risk. Though, as she wrote to him, she would later conclude neither men nor women were worth the hassle, she still understood their appeal, confirming that were she a man or ten years younger, she would in fact attempt to court the object of his affections herself.