Ashley Nicolette Frangipane, known professionally as Halsey, is an American singer and songwriter.
Gaining attention from self-released music on social media platforms, she was signed by Astralwerks in 2014 and released her debut EP, Room 93, later that year.
Halsey's debut studio album, Badlands (2015), was certified Platinum by the RIAA, while its third single, "Colors," went Double Platinum.
Her second album, Hopeless Fountain Kingdom, gave us "Strangers," a duet with Lauren Jauregui (#Bi2) about two women and their relationship. The song does not simply imply same-sex lust or hint at it but clearly uses female pronouns over and over again, making it clear that this is a love song about two women.
Halsey is openly bi. She talked about her bisexuality in her video for the 2018 GLAAD awards.
After signing with Capitol Records, Halsey released one of her most successful singles, "Without Me," in October 2018, reaching the top of Billboard Hot 100 list and staying within the top 5 for several weeks in various countries. Halsey began collaborating with several big-name artists, including the Korean boy band BTS, with "Boy with Luv" breaking YouTube records in its first 24 hours.
She released her third studio album, Maniac, in January 2020 and continued to release singles collaborating with various artists of different genres. In addition, in November of 2020, she released a book of poetry titled I Would Leave Me If I Could.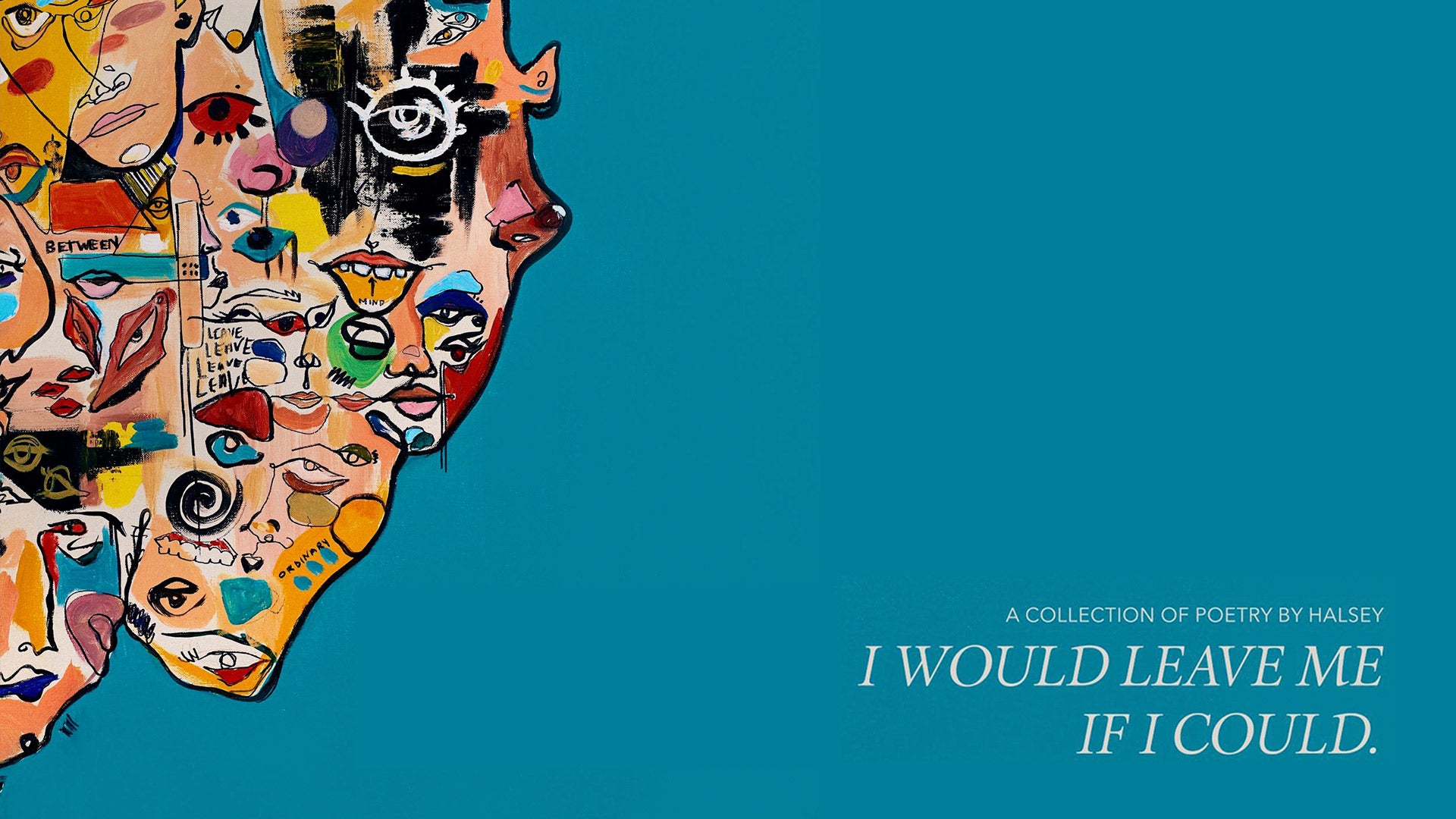 She has been involved in a number of causes, including raising money for Planned Parenthood, speaking at the 2018 Women's March, and participating in a mental health and suicide awareness campaign called "I'm Listening." In June 2020, Halsey announced that she was creating the Black Creators Fund.[1]
I am launching this to give funds, resources, and a platform to black creators. Looking for black creators who want to enrich the world with their work. 💗 #BLACKCREATORSFUND pic.twitter.com/Yph9cHhIVm

— h (@halsey) June 11, 2020