David Robert Jones, known professionally as David Bowie, was an English singer-songwriter and actor. He was a leading figure in the music industry and is considered one of the most influential musicians of the 20th century, acclaimed by critics and musicians, particularly for his innovative work during the 1970s. Bowie had an enormous impact on decades of music, fashion, and pop culture.

In the '60s, David Bowie released two albums, confusingly both called David Bowie (1967 and 1969). The second was later rereleased as Space Oddity for obvious reasons. In 1970, he released The Man Who Sold the World (1970) and famously posed on the cover of that album wearing a dress. He also would wear dresses for performances and interviews.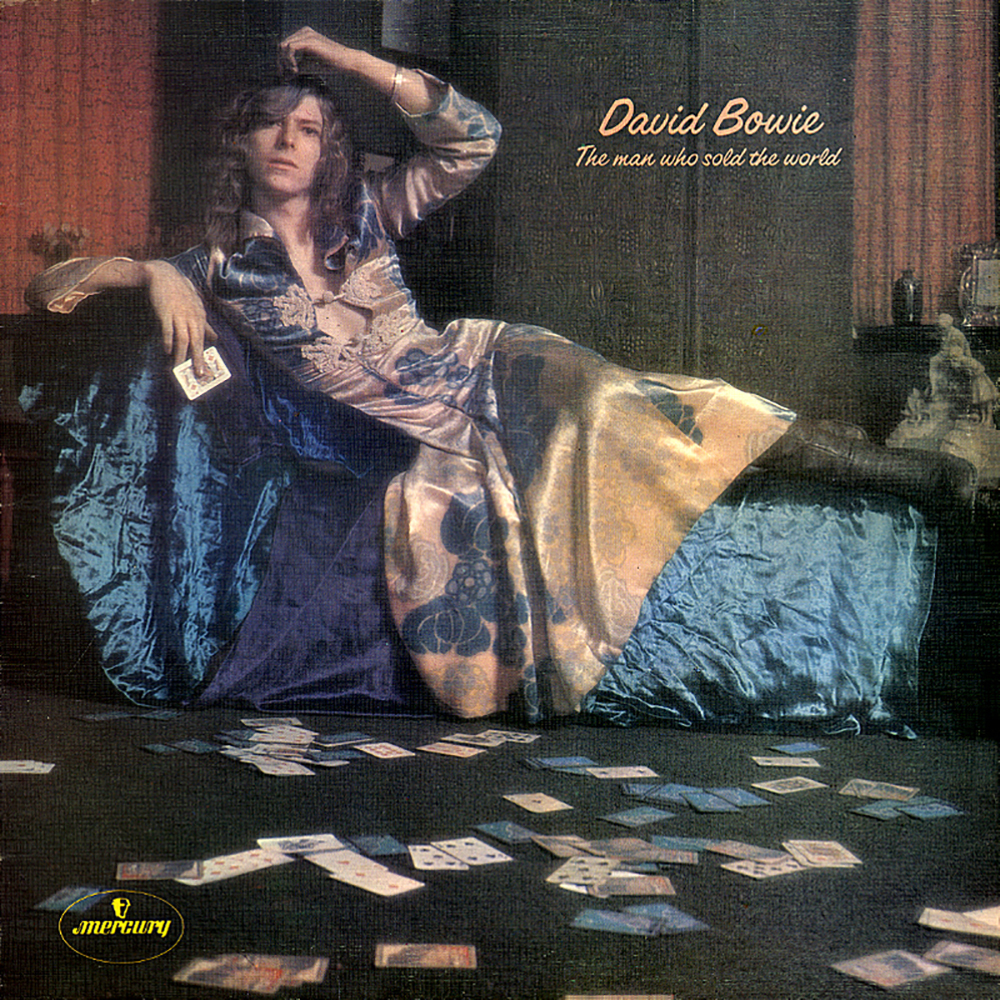 Inspired by American stars Iggy Pop and Lou Reed, Bowie developed the bi alien stage persona of Ziggy Stardust, backed by the band The Spiders from Mars. This act, and the album The Rise and Fall of Ziggy Stardust and the Spiders From Mars (1972), catapulted Bowie to superstardom.
He spent the next few decades dominating the charts with hits like "Let's Dance" and "Young Americans." He was a musician who loved to explore different genres, releasing albums inspired by blues, funk, hip hop, and electronic music. Because of the diversity of his output, he also had an enormous influence on the music world, inspiring glam rock, electronic, and punk artists. Philip Glass even used Bowie's 1977 album Low as the basis for his Symphony No. 1 "Low."
He released a total of 27 studio albums and was one of the world's best-selling music artists. In the UK, he was awarded ten platinum album certifications, eleven gold, and eight silver, and released eleven number-one albums. In the US, he received five platinum and nine gold certifications. He was inducted into the Rock and Roll Hall of Fame in 1996.
In addition to his significant musical career, Bowie starred in film and stage productions throughout his career. His first major film role was in The Man Who Fell to Earth (1976). He went on to star in the bi vampire art film The Hunger (1983), the cult classic Labyrinth (1986), and Martin Scorsese's The Last Temptation of Christ (1988).
Over the years, Bowie made a number of conflicting statements about his sexuality, including telling Melody Maker "I'm gay" in 1972[1], telling Playboy "I am bisexual" in 1976 (he claimed that the 1972 interview had misquoted him)[2], and in 1983 he told Rolling Stone that he was a "closet heterosexual" and that "the biggest mistake I ever made was telling that Melody Maker writer that I was bisexual. Christ, I was so young then. I was experimenting…"[3]
After decades of conflicting interviews, it seems likely that Bowie was indeed bi. In a 2002 interview with Blender, he was asked if he still believed that saying he was bisexual was "the biggest mistake I ever made." Bowie's response confirmed his bisexuality and explained his previous denials.

Interesting. [Long pause] I don't think it was a mistake in Europe, but it was a lot tougher in America. I had no problem with people knowing I was bisexual. But I had no inclination to hold any banners or be a representative of any group of people. I knew what I wanted to be, which was a songwriter and a performer, and I felt that [bisexuality] became my headline over here for so long. America is a very puritanical place, and I think it stood in the way of so much I wanted to do.[4]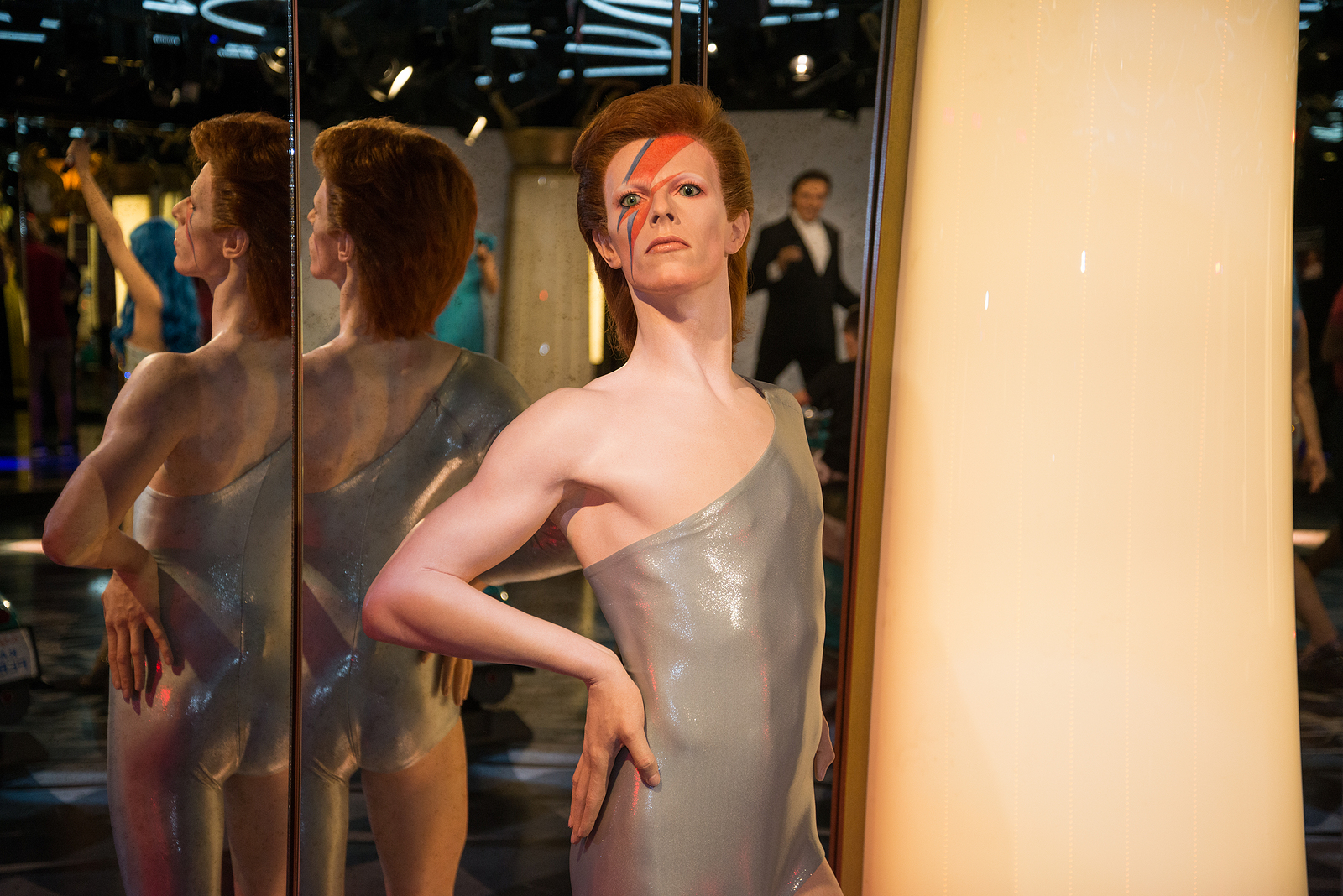 His iconic style and incredible musical output have left an indelible mark on many of us. Rolling Stone named him one of the 100 Greatest Artists of All Time, and following his death in 2016, Bowie was dubbed "The Greatest Rock Star Ever" by the magazine.