Billie Joe Armstrong is an American musician, singer-songwriter, playwriter, and actor who is best known as the lead vocalist, primary songwriter, and guitarist of the punk rock band Green Day.
Armstrong and Mike Dirnt started the band that would become Green Day in 1987 when both were teenagers. They saw some underground success with their first two albums, but it wasn't until their third album, Dookie (1994), that Green Day found mainstream success.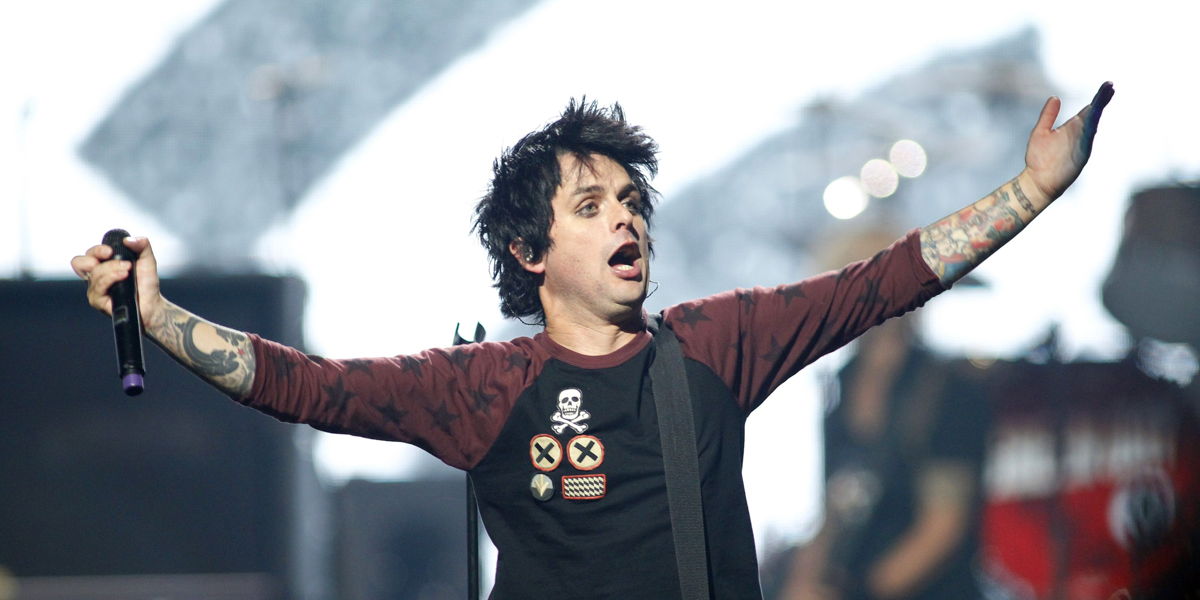 In 2004, Green Day released the rock opera American Idiot. The album was wildly successful and has often been considered to be their comeback album. On American Idiot, the band also expanded their repertoire and experimented with genres other than punk.

Armstrong talked about his sexuality in a 1995 interview with The Advocate.
I think I've always been bisexual. I mean, it's something that I've always been interested in. I think people are born bisexual, and it's just that our parents and society kind of veer us off into this feeling of "Oh, I can't." They say it's taboo. It's ingrained in our heads that it's bad, when it's not bad at all. It's a very beautiful thing.
He says that the song "Coming Clean" is about thinking about his sexuality as a teenager in San Francisco.

Billie is also a member of the board of directors of Project Chimps, a sanctuary for former research chimpanzees. In November 2020, during quarantine, he released a compilation album, No Fun Mondays, composed of 14 cover songs.