Alfred Charles Kinsey was a renowned biologist, professor, and sexologist who is best known for his work regarding human sexuality. He gave us the Kinsey papers and the Kinsey Scale, and his influence has paved the way for future generations of researchers.
Dr. Kinsey arrived at Indiana University in 1920 — a year after earning his Ph.D. in biology from Harvard University. For the next 20 years, Kinsey studied gall wasps, specializing in taxonomy and individual variation. In 1938, he began teaching "Marriage and Family", a course for senior and married IU students.
He soon realized that there was a severe lack of data about human sex and sexuality, especially when compared to our knowledge of the sexuality of other animals. He began to research human sexuality and collect sexual histories. On April 8, 1947, Kinsey and the research staff incorporated as the Institute for Sex Research (ISR).
A year later, Kinsey published his first book, Sexual Behavior in the Human Male, an amalgamation of over five thousand interviews of men discussing their sexual histories. This book also gave us the "Heterosexual-Homosexual Rating Scale" — more commonly referred to as the "Kinsey Scale" — as a way to talk about sexuality as a spectrum.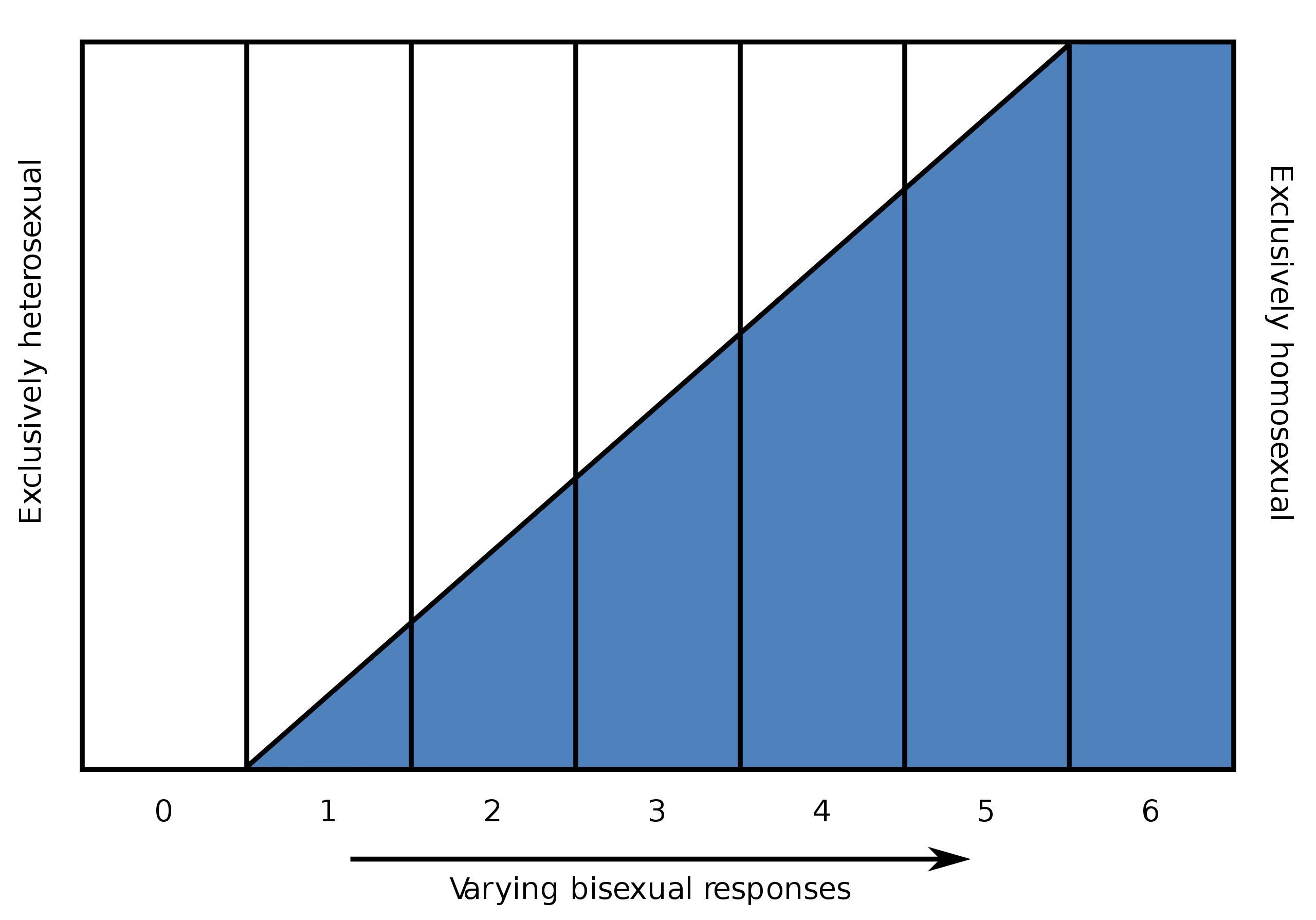 Kinsey's research was the subject of much controversy during a time when human sexuality was a taboo subject. Due to this, Kinsey encountered many obstacles as he pursued his work, including a loss of funding, a lawsuit by the U.S. Customs, and even anti-communist investigations.
The controversy also made Kinsey an incredibly well-known public figure. He was on the cover of Time Magazine, appeared on television programs, and was referenced in the Cole Porter song "Too Darn Hot."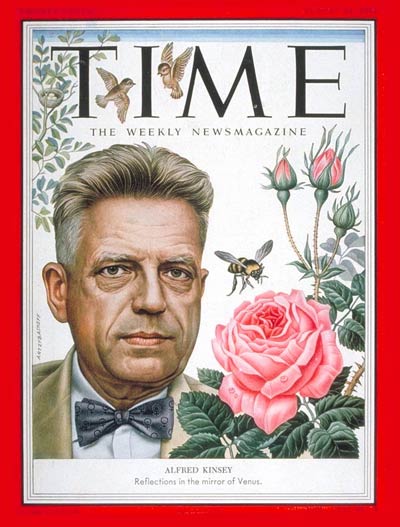 Kinsey was openly bi and had an open marriage with his wife, Clara. They both had many partners throughout their marriage. Clara knew about Kinsey's bisexuality and supported his numerous relationships with men.[1]
Kinsey died on August 25th, 1956, owing to a heart condition and a bad bout of pneumonia.
Kinsey's life has inspired many media projects, including Theatre of NOTE's 2005 off-Broadway play, Fucking Wasps; 2004's Kinsey starring Liam Neeson; PBS's documentary Kinsey in cooperation with the Kinsey Institute; a novel; and even a radio play.
Kinsey's work is still celebrated for its attempt to progress a better understanding and acceptance of the broad range of human sexuality. In 1981, 25 years after Dr. Kinsey's death, the Institute for Sex Research was renamed The Kinsey Institute for Sex Research. In 2012, Kinsey was inducted into the Legacy Walk in Chicago celebrating LGBT history and people, and in 2019, he was one of the original 50 "pioneers, trailblazers, and heroes" memorialized on the National LGBT Wall of Honor inside the Stonewall National Monument at the Stonewall Inn in New York.