The Unicorn Scale: Thelma and Louise
January 04, 2018
Share
Donate
Photo credit: Image/Metro-Goldwyn-Mayer
Today I wanna take us back in time to 1991. A time when mullets were dying out amidst the rise of a new recession. When cell phones were Zack Morris bricks only for the highest of tax brackets. When going on a road trip could get you off the grid, in more ways than one.

That's right. Today I want to take a closer look at the modern classic, Thelma and Louise.
So before we buckle up and start drinking margaritas by the sea, mamacita, here come the usual trappings of a US article. Are you not familiar with our handy-dandy scale? You can get a quick reference over at this here link. And this will definitely have a few spoilers (though, hey, this came out in '91, and the ending is part of American cultural vernacular, so if you haven't seen it yet, that's on you).

Two best friends, Thelma (Geena Davis) and Louise (Susan Sarandon), in Arkansas, decide to take a girl's weekend/fishing trip to get away from it all — from Thelma's emotionally manipulative dolt of a husband and from Louise's life of quiet desperation. They barely made it out of town before Thelma's flirtation with a barfly goes wrong, and Louise shoots him in cold blood after he tried to rape Thelma in the parking lot.
Louise has had scuffles with the law before, so she decides to hightail it to Mexico to avoid extradition — and Thelma decides to join her. This leads to a surprising road trip across the Southwest, while being tailed by perhaps the only man in law enforcement with enough empathy (Harvey Keitel) to understand their motives and get them out of trouble.
What I Liked:
There is so much to love about this film. I absolutely adored this movie as a kid (yeah, probably should have waited until I was a teen — oh well), and I've only come to appreciate it more and more as I've gotten older. The leads have incredible arcs, a realistic female friendship, and are three-dimensional. Director Ridley Scott and screenwriter Callie Khouri (who won an Oscar for this role) manage to not only meld multiple genres, but display multiple forms of toxic masculinity.
These girls have a lot to rebel against and manage to make a modern classic of feminist cinema. (Not intersectional, but hey, not bad for 1991 mainstream fare.) And I had forgotten how funny it was, both from characters, choices, and environmental situations. All played out while getting in some incredible American vistas that conjure up some serious wanderlust.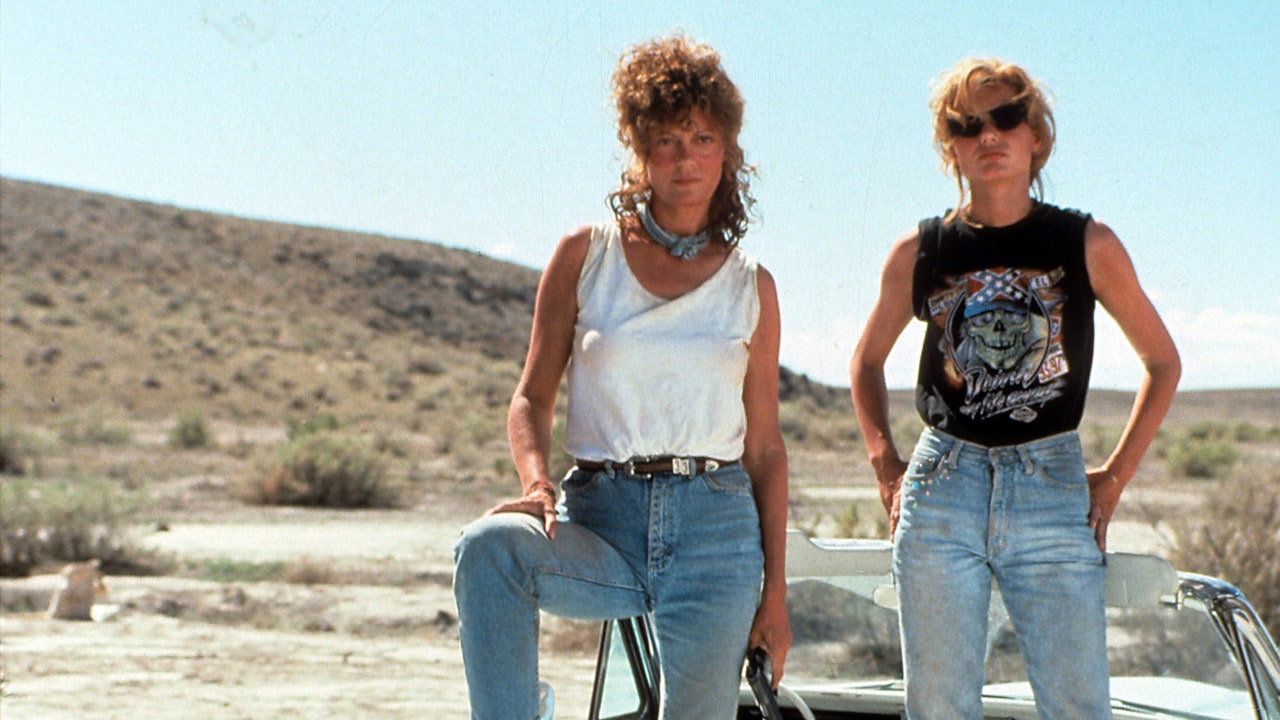 All right, all right. That's all well and good. But why is it showing up in The Unicorn Scale? No, I'm not talking about the kiss before they drive the T-Bird into the Grand Canyon (I think that's more of a do-or-die-friendship embrace). I'm talking about this quiet scene in Monument Valley. I'm having trouble finding the scene, but here is what was in the shooting script for that moment.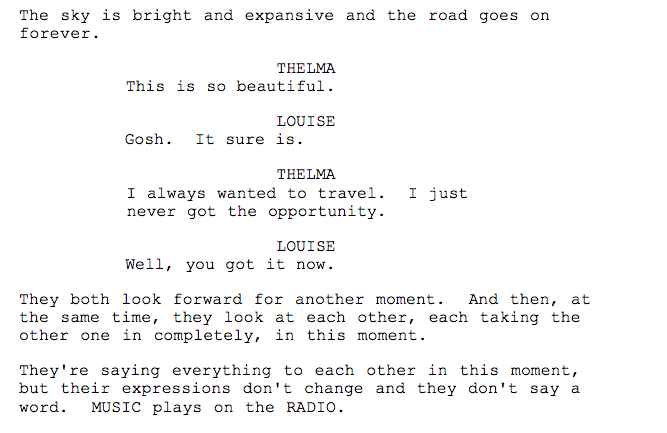 This may seem like nothing, but it wasn't until I played out the scene as Louise in a college acting class (and later read Khouri's interviews) that I realized Louise had fallen for the new Thelma. Not in a way that she thinks she will ever realize, even if they make it to Mexico. But once one thinks of this emotional underpinning, a lot of things fall into place in the third act. There is even more at stake — for them both.
What I Didn't Like:

I had to scratch my head about this one. Considering the circumstances, I didn't expect to see Louise declare her same-sex attraction, so I ain't even mad about her not talking about being bi. But what definitely sticks out to me more as an adult now is the lack of people of color (besides the dope cyclist). Come on, Ridley and Callie: there are POCs in the Southwestern U.S.
The Rating:
I know this may be a stretch for people to buy with Louise, but using a queer lens on her character throughout a viewing helps make sense of some of her choices and motivations. And, really, this is a fabulous film that even the National Film Registry agreed is worthy of preservation. Is it a coincidence that Geena Davis also launched her important Institute on Gender In Media?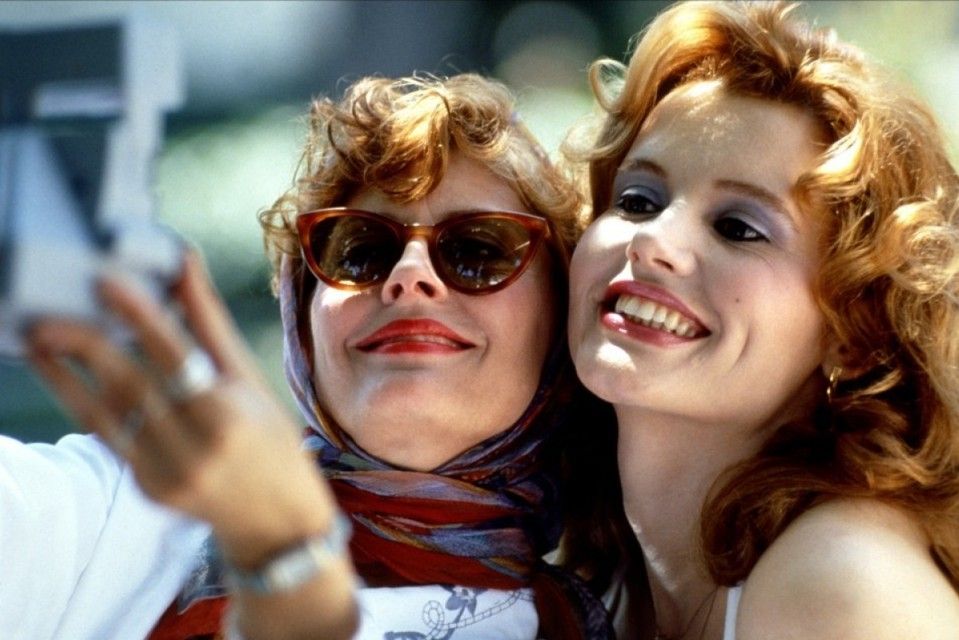 Do you really need another reason to re-watch this movie? Besides Brad Pitt's abs, of course. Didn't think so. As such, I'm gonna round-up to 3 out of 4 unicorns to wrap. Here's hoping we'll find all kinds of fun bi+ representation in the year to come!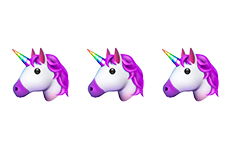 Comments
Facebook Comments