Famous Bis: Nina Simone
March 18, 2020
Share
Donate
Photo credit: Nina Simone wearing a white, sits in front of a piano and microphone about to perform.
There are some musicians that, when you hear them for the first time, you know you will be listening to them for the rest of your life. Neko Case is one of them (and the only living singer who holds that honor for me). But my all-time favorite, who burrowed into my heart and tucked herself in with my soul, was Nina Simone. As soon as I curiously picked a greatest hits album of hers in a Borders (yes, I'm that old) listening station and heard "Black Is the Color," I knew that voice would seize my attention until the end of my days.
I started to digest her entire anthology like my life depended on it. I scoured music stores to find rare recordings and bopped along at Amoeba listening booths when I couldn't afford chicken — at least Nina could feed my soul. And while I did know the basic beats of her varied and fascinating life, it wasn't until a few years ago I learned that my favorite singer of all time, our divine Miss Simone, was bi.
Needless to say, that discovery left me feelin' good. And when I started assembling a list of luminaries to cover for this column, Nina was right at the top of it. So let's take a minute to go over the life and loves of this queer, quintessential woman of 20th-century music. And don't forget to tell your Alexa to fire up the Nina Simone radio station as you read on.
Born the sixth of eight children to a minister mother and a preacher father, Eunice Kathleen Waymon entered this realm on February 21, 1933. While she was still a toddler, young Eunice showed a proclivity for the piano, playing by ear and performing at her mother's church. She soon set to study the instrument seriously, eventually making her concert debut at the age of 12. While her parents were initially seated in the first row, they were forced to move to make room for White people. But young Eunice wouldn't have it and refused to perform until their seats were returned to them. This protest was something that would color her perspective for the rest of her life.
Eunice's talent at the piano was undeniable — so much so that her music teacher, as well as locals in Tryon, North Carolina, took up collections to pay for her education. These funds not only paid for space at a high school in Asheville, North Carolina, but eventually funded a scholarship to Juilliard in New York City. This move was meant to be a stepping stone before Eunice transferred to the Curtis School of Music for further study.
Unfortunately, after a summer at Juilliard, Eunice's hopes for becoming a groundbreaking Black classical pianist was tanked when Curtis denied her admission. While the prestigious school would eventually give her an honorary degree near the end of her life, the rejection hurt and weighed heavily on Eunice and her family; the clan had already moved to Philadelphia in anticipation of her acceptance, and to her death, she always attributed the denial of a slot to systemic racism.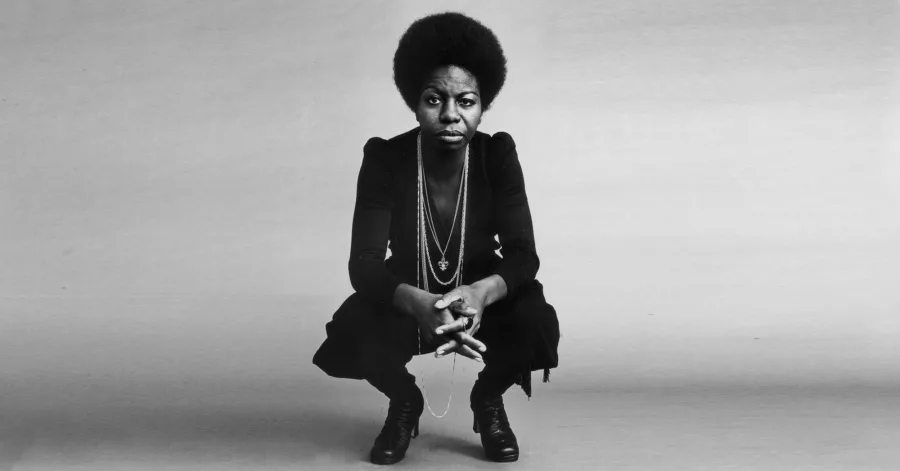 Heartbroken but still needing to make ends meet, Eunice took up teaching music to students as well as working as a photographer's assistant. It was also during this time she began forging friendships with some of the greatest luminaries of the age — Langston Hughes, James Baldwin, and soon-to-be-mentor Lorraine Hansberry among them. And it was also during these years Eunice began to explore her attraction to men and women, as well as frequenting the lesbian bar Trude Heller's.
While there is some disparity in the particular details between official sources and other biographers, it's generally agreed that it was around this time Eunice began playing at piano bars around New York and in Atlantic City. Eunice didn't want her mother knowing she was playing at these bars because she considered them "dirty" and playing "the devil's music… working in the fires of hell". So the pianist decided to adopt a stage name — Nina (a nickname from an old flame) and Simone, after Simone Signoret, a French actress.
The story goes that at one point, a bar owner in Atlantic City insisted she sing as she played, which would lead to an increase in her wages. Her vocal and playing styles, which bent not only classical but also infused other genres such as blues and jazz, quickly won her a band of loyal followers.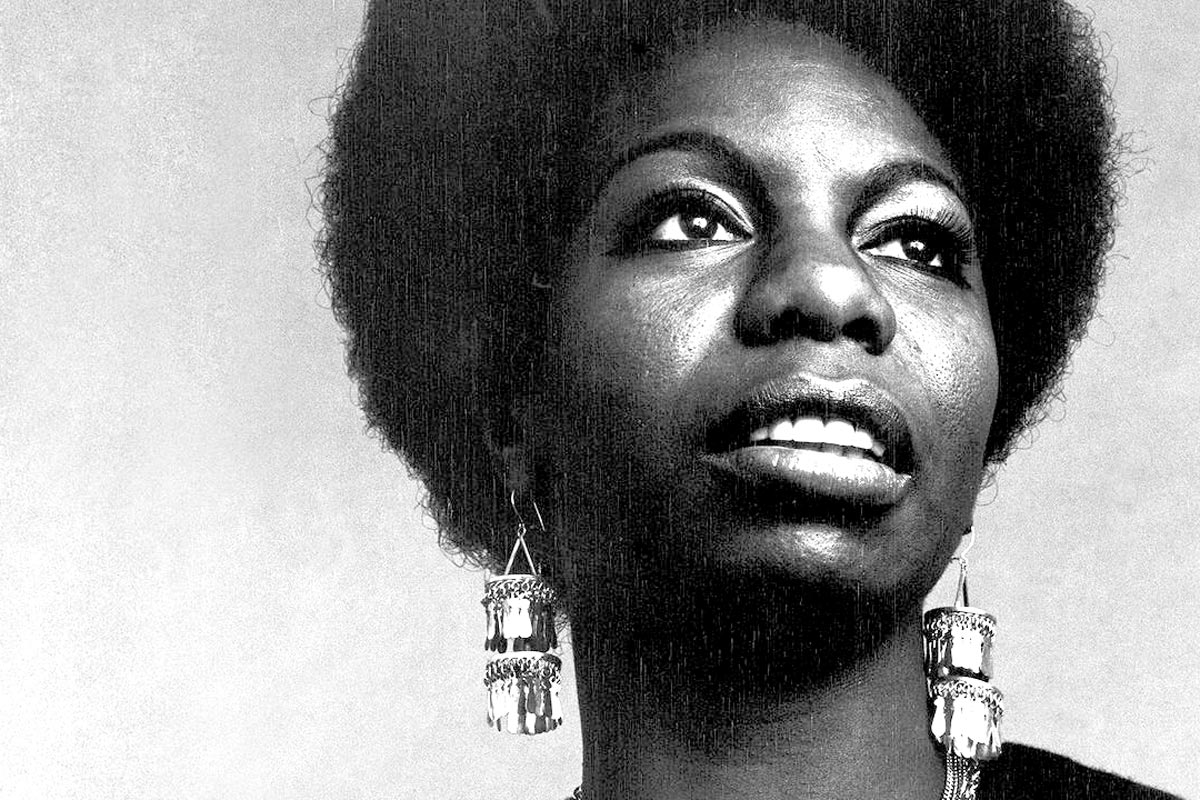 Simone's unique style caught the attention of the industry, and she signed to Bethlehem Records. During a marathon recording session for that first album, Simone recorded her first hit, "My Baby Just Cares For Me" (which we will discuss more later), as well as her take on Gershwin's "I Loves You, Porgy." Simone soon moved to a different record company and started to make a name for herself as an artist, and in 1958, married the first of her two husbands, Don Ross, a carnival barker.
Simone's friendship with the playwright Hansberry grew more involved as the Civil Rights Movement progressed, with Hansberry encouraging Simone to get more involved — not a common move for musicians of the day, especially women of color. It wasn't until the adjacent events of the assassination of Medgar Evers and the bombing of a church killing four black girls by a white supremacist that Simone knew she needed to channel the anger coursing through the community as well as herself. At first, hearing the news, Simone wanted to cobble together a gun from whatever she could find and shoot the first white person she saw, but her new husband, police detective/manager Andrew Stroud, encouraged her instead to put it into writing a song.
So she did. In 1964, Simone wrote the playfully arranged, incendiary "Mississippi Goddam" in under an hour and first performed it in the early '60s. While some radio stations refused to give it airplay due to the threat of boycotts in the Southern markets (some even burned their copies), it quickly became an anthem for the civil rights movement.
This was a turning point for Simone's career, and much of her subsequent recordings for the rest of the '60s had a political focus — going over everything from the complicated expectations for black women in America (in "Four Women" ) to borrowing Hansberry's title from her unfinished play ("To Be Young, Gifted, and Black") and longing for the freedom afforded to white people in "I Wish I Knew How It Would Feel To Be Free." Simone even played "Mississippi Goddam" at the end of the Selma to Montgomery marches. In 2019, the song was selected by the Library of Congress for preservation due to its cultural significance.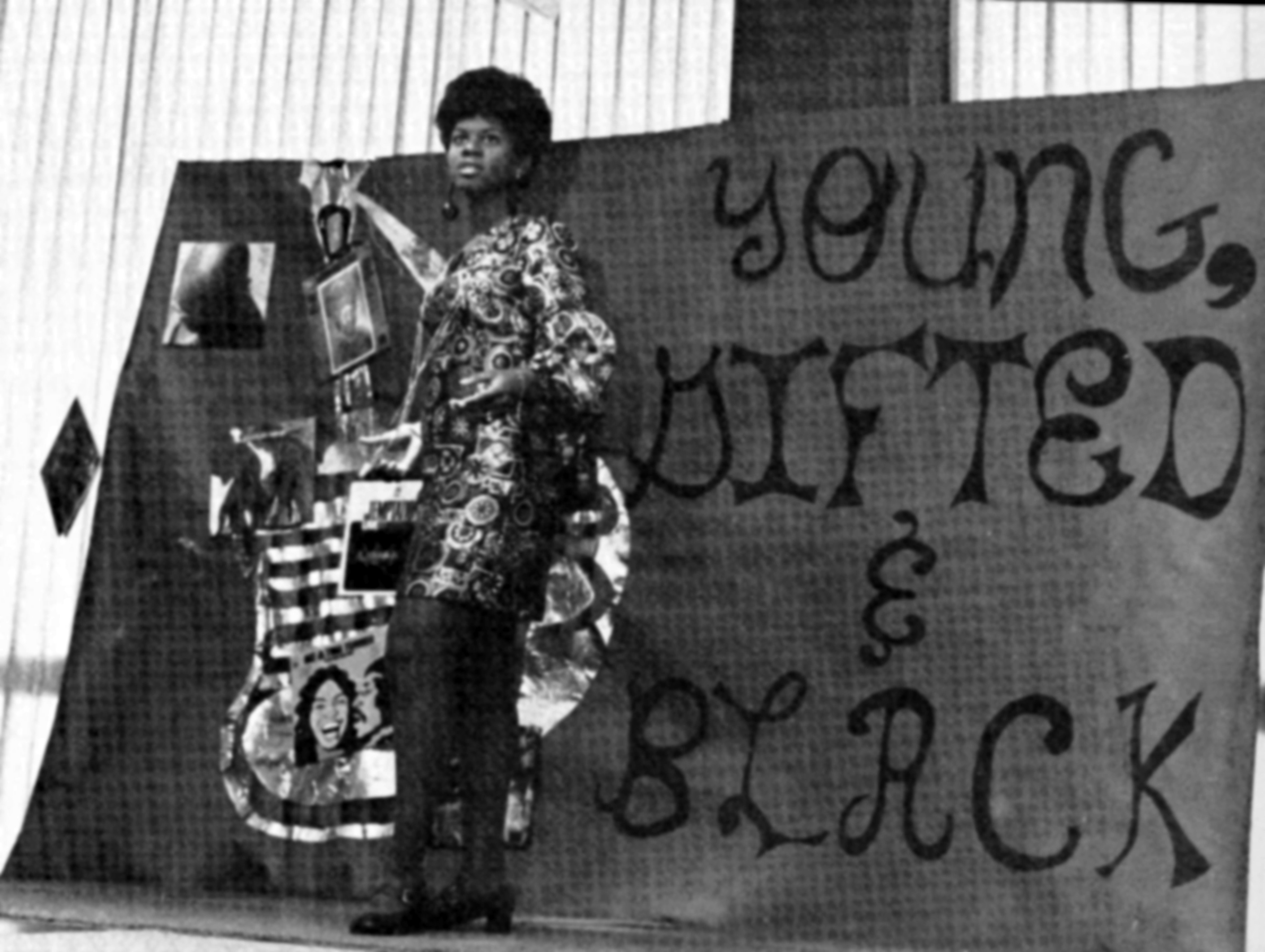 But while Simone's songs became musical staples of the movement, to her, they also seemed to slow down her career as well as her acceptance within the music industry. Fed up with the racism and shunning she experienced from multiple corners, she chose to reside in Barbados for a time (and engaged in an affair with its prime minister) before exiling herself to Liberia for some years. For the remainder of her life, Simone bopped around different residencies in Europe.
The singer was not without her troubles or flaws, however. Simone's second husband, Stroud, in particular, was physically and mentally abusive to her. Unfortunately, she often revisited these practices on her daughter, Lisa, to the point that Lisa fled from Liberia to live with her father in order to be safe from her. Simone had "mood swings" for decades as well, which eventually got diagnosed in the 1980s as bipolar disorder, and she received medical treatment thereafter. But in the interim (and at some points after), Simone had violent outbursts within her family and without, sometimes pulling guns on anyone from a cashier to another singer-songwriter.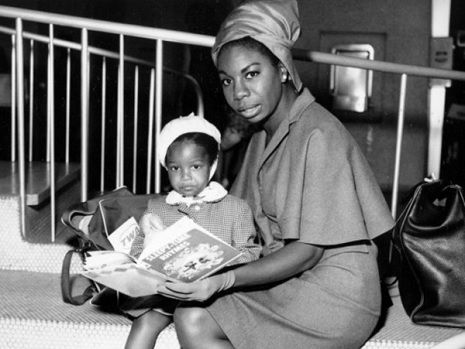 Simone experienced a resurgence of popularity in the 1980s when her recording of "My Baby Just Cares For Me" was used in a Chanel ad in Europe, leading to topping the charts and a bump in UK record scales. Unfortunately, Simone did not always see profits from this comeback, but she did now have a bigger audience to tour for in concerts. While Simone allegedly originally got the nickname "The High Priestess of Soul" for holding an entertaining but imperious attitude in her early shows, in later years, her live performances were known for more engagement, telling anecdotes between sets and even asking if anyone had any requests.
Simone passed away in her sleep after years of battling breast cancer in France on April 21, 2003. Her funeral was attended by multiple luminaries, including actors and activists Ossie Davis and Ruby Dee. Her works and musical style have influenced multiple generations of artists. And while there are at least a handful of biographies with her as the subject (including her own autobiography), her life has also been dramatized as the film Nina (2016), starring Zoe Saldana. Though Simone is no longer with us, she left a prolific body of work behind, with more than forty albums in existence and millions of fans worldwide.

While I have tried to give just a taste of her life, I still feel like I am doing her dirty because I can't cover the whole breadth of her storied career or life. If this column piqued your interest, but you don't know where to find more information on this #bicon, I highly recommend starting with the Netflix documentary, What Happened, Miss Simone? (2015) as well as Simone's autobiography I Put A Spell On You (1991).
The feminist writer Germaine Greer once declared: "Every generation has to discover Nina Simone. She is evidence that female genius is real." There's a lot of truth to that statement. While she led a troubled life, it is foolish to deny Simone's musical brilliance. And it's important to make sure in the narratives we tell about her that we include her whole truth; that she was flawed but brilliant — and undeniably bi.
Comments
Facebook Comments