Famous Bis: Greta Garbo
September 17, 2021
Share
Donate
Photo credit: Metro-Goldwyn-Mayer/The Saga of Gösta Berling (1924)
Greta Garbo was a Swedish-American actor who began her career in 1920, starring in 28 major roles across both silent and sound pictures. Garbo is best known for her somber persona due to her often playing tragic roles in dramatic films and for conveying emotion with nothing but her eyes. Since her rise to prominence, she has been nicknamed "The Divine" after her whimsy persona and ability to avoid the press.[1]
After retiring at age 35, Garbo remained almost completely hidden from the spotlight and paparazzi and is still known as one of Hollywood's most enigmatic actors of all time. For the majority of her career, she was the highest-paid female actor at MGM studios. She was nominated three times for an Academy Award and twice won the New York Film Critics Circle Award for Best Actress.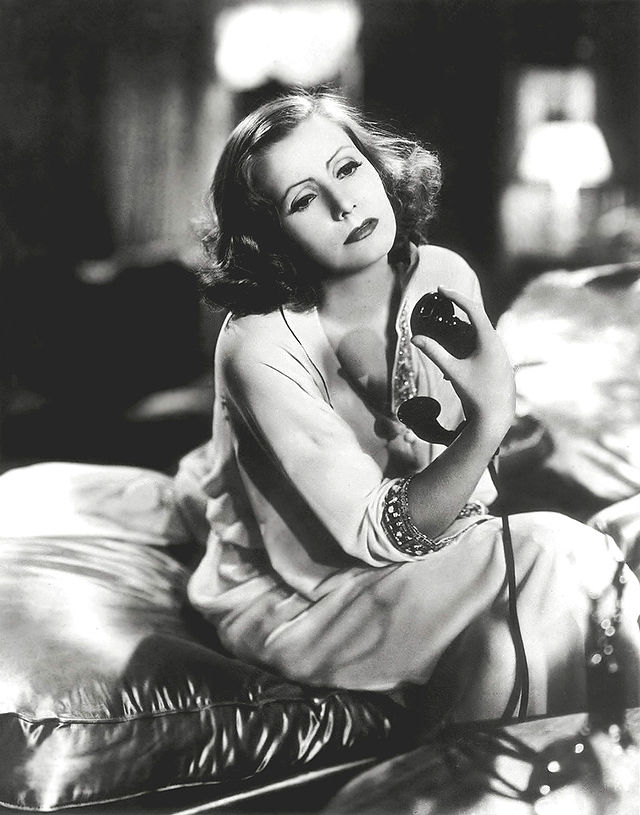 Greta Lovisa Gustafsson was born on the 18th of September, 1905, in Stockholm, Sweden. Garbo had a rough upbringing, as she was raised in poverty in one of the city's slums. When she was only 14, her father died of the Spanish Flu. The loss devastated Garbo and her family, and she claimed she never truly recovered from the grief:
God, what a feeling. Someone you love is there, then he is not there. Gone where you can't see him, can't talk with him. You go to the studio, work all day, come home to the hotel, lie down, turn out the lights, and think about him.'
As a child, Garbo was both fiercely independent and socially anxious. She hated school, large crowds, and preferred to play alone. This desire for privacy and avoidance of social situations would follow her into her career.
After the death of her father, Garbo worked in a barbershop and then a retail store until she got a scholarship for the Royal Dramatic Theatre's Acting School in Stockholm. It was there Garbo was recruited by director Mauritz Stiller for a part in the silent film The Saga of Gösta Berling (1924). Stiller became a mentor of sorts to Garbo, training her and managing the beginnings of her career and giving her her new surname. He was not the only one who saw her potential. After seeing Garbo's performance in Gösta Berling, Metro-Goldwyn-Mayer (MGM) studio head Louis B. Mayer was determined to recruit Garbo, and Stiller with her. "This director is wonderful, but what we really ought to look at is the girl ... The girl, look at the girl!" He told his daughter, "I'll take her without him. I'll take her with him. Number one is the girl."[2]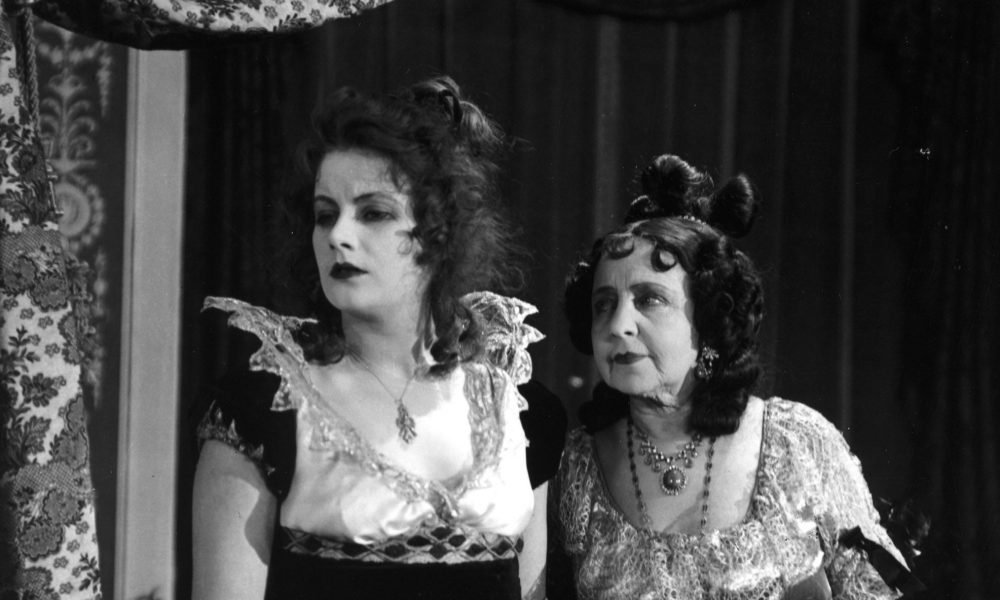 Garbo was a success from the start. Her first major MGM production, The Torrent (1926), was an instant hit. She went on to star in more of MGMs silent films, including Flesh and the Devil (1927) and The Kiss (1929). She typically played desirable, strong-willed heroines whose mysterious natures complemented her own. Unlike many silent film actors, Garbo made the transition to sound without a hitch, elevating her career whilst many others floundered. Her first spoken words on-screen in the film Anna Christie (1930), "give me a whiskey," captivated theatre-goers.
Her husky voice and somewhat androgynous looks were popular with men and women alike. Anna Kerrenina (1935), arguably one of Garbo's most well-known roles, was also one of her last great triumphs. Hollywood had little space for women who aged, and Garbo knew that. After her role in The Two-Faced Woman (1941), she retired from the spotlight for good. She told biographer Sven Broman: "I was tired of Hollywood. I did not like my work. There were many days when I had to force myself to go to the studio... I really wanted to live another life."[3]
Garbo never married, never bore any children, and lived alone for much of her adult life. The most well-known of her relationships is that with actor John Gilbert, her frequent co-star. According to Garbo, Gilbert proposed to her on numerous occasions. "I was in love with him," she told one interviewer, "But I froze. I was afraid he would tell me what to do and boss me. I always wanted to be the boss."[4]
However, in recent times it has come to light that Garbo had many affairs with women. Biographer Barry Paris described Garbo as "technically bisexual, predominantly lesbian, and increasingly asexual as her life went on." Her known loves include actor Louise Brooks, who confirmed she and Garbo had a brief affair in 1928. She also had an on-and-off romance with Mercedes de Acosta, one of Hollywood's least discrete lesbians. During their 30-year friendship, Garbo wrote de Acosta over 181 letters and telegrams, many of which alluded to shared romantic feelings.
In 2005, actor Mimi Pollak's estate publicly released 60 letters she had received from Garbo, several of which held strong romantic undertones. Garbo and Pollak had attended drama school together and remained lifelong friends, and potentially, more than friends. In one letter, Garbo writes, "We cannot help our nature, as God has created it. But I have always thought you and I belonged together."[5]
It has also been suggested that Garbo had an affair with one of Hollywood's other European starlets, Marlene Dietrich. In a 1971 interview that took place some 50 years after their alleged affair, Dietrich was asked if she saw Garbo, during their early Hollywood days, as competition. She responded, "No, no. Nobody was ever a competitor. Not with Garbo [...] She's a unique person, and nobody ever attempted to be a competitor." When the interviewer asked if she had ever met Garbo, Dietrich swiftly denied it, as they had both done throughout their lives.
Little is known about Garbo's personal life, probably as she was so intent on keeping it that way. Even during the height of her career, she avoided the press, never attending awards ceremonies (even when nominated) and rarely giving interviews. After her retirement, she seemed to live a life of leisure, and despite her aversion to the public, she had plenty of close friends and family members with whom she traveled and socialized. Despite many attempts and offers from directors and studio heads, Garbo never did return to the screen and lived the last five decades of her life away from Tinseltown. Garbo died on the 15th of April, 1990, in New York City, after a series of illnesses had led to a serious decline in her health. Whilst maintaining her elusive mystique to the end, the tales of her scandalous affairs have shown Garbo to be a true bisexual icon.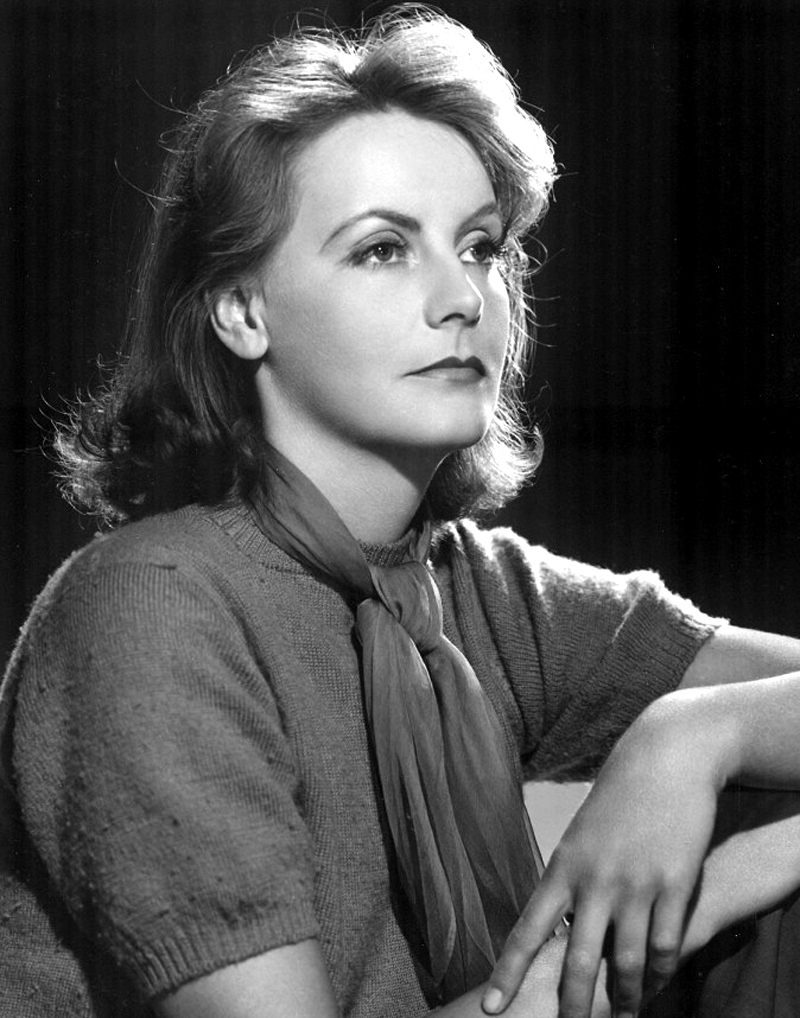 Comments
Facebook Comments