Famous Bis: Ethel Waters
November 22, 2022
Share
Donate
Content warning: mentions of rape and domestic abuse.
"I am somebody 'cause God don't make no junk"; she declared, and she sure was right. Ethel Waters was one of the greatest somebodies in American history. Not only was she the first African American woman to star in her own television show (aptly named The Ethel Waters Show) but she was also an accomplished actor and singer. Waters took the world by storm - or, as she perhaps would have put it, by Stormy Weather.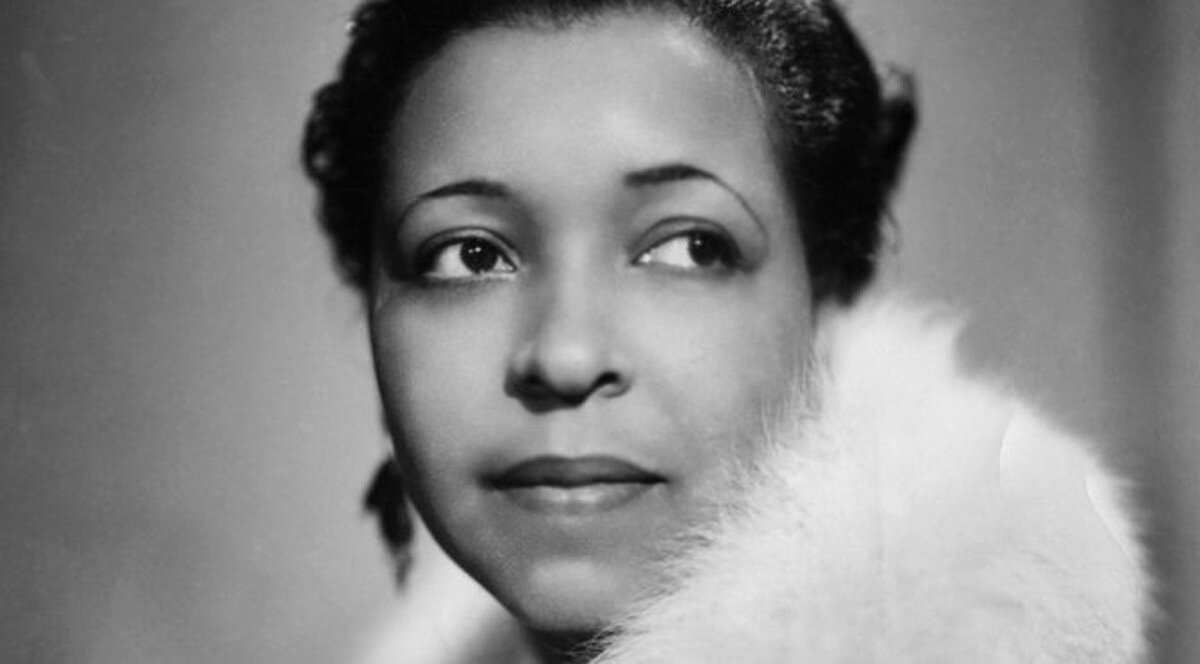 Ethel Waters was born on October 31st, 1896, in Chester, Pennsylvania. Waters' childhood was about as turbulent as they come. Her mother, Louise Anderson, was raped when she was 13 years old by John Waters, who played no role in Ethel's upbringing. Shortly after Ethel's birth, her mother married Norman Howard, a railroad worker. Ethel took his surname, though resumed using her birth father's as a stage name later in life. Perhaps due to the trauma she must have experienced surrounding Waters' conception, her mother was intermittently absent from her life, and so she was primarily raised by Sally Anderson, her grandmother, and an array of aunties. In her autobiography, His Eye is on the Sparrow, Waters details her loneliness as a child, "I never was a child. I never was cuddled, or liked, or understood by my family." At 13, she was pushed into marrying a man named Merritt Purnsley, who was frequently violent towards Waters. Eventually she left him, taking work as a maid in a Philadelphia hotel.
Whilst celebrating her 17th birthday at a nightclub, Waters' friends encouraged her to get up on stage and sing. After performing two songs to a roaring crowd, she was approached by the owner of the Lincoln Theater in Baltimore, offering her professional work as a performer. In her later life, she would joke in an interview with Diana Ross that during this time she was known as "Sweet Mama Stringbean" because she was "tall, skinny and shaped like a stringbean". After a turn on the Black vaudeville circuit, she headed to New York City, eager to join the boom of African-American creativity which would later be referred to as the Harlem Renaissance, and toured the city's Black nightclubs. Soon after she debuted what is recognized as one of her most famous songs, Stormy Weather, at the Cotton Club.
Her career continued to grow, as did her popularity with the public. In the 1930s, Waters expanded her career to the stage and eventually the screen. She began performing in Broadway venues before moving on to roles that didn't require her to sing. These roles sometimes came with advancements in Black inclusion. In 1933, she performed in an all-Black satirical film, Rufus Jones for President. The Ethel Waters Show debuted on television in 1939, endearing her to the hearts of Americans across the nation. She was nominated for a Best Supporting Actress Academy Award in 1949 for the film Pinky, making her the second ever African-American actress to be nominated for an Academy Award. Her other notable works from this time include Cabin in the Sky, Member of the Wedding and Cairo.
Throughout her life Waters married three times, to husbands Merritt Purnsley (1909-1913), Clyde Edwards Matthews (1929-1933), and to Edward Mallory (1938-1945). These marriages, for the most part, made Waters bitterly unhappy. In her biography Ethel Waters: Stormy Weather, written in 2007, Waters is quoted as having said; "All the men in my life have been two things: an epic and an epidemic." Waters was also known to have had affairs with women, the most significant of which being Ethel Williams. The two met at the Alhambra Theater in Harlem, sometime in the late 1910s, and lived together for almost ten years. Waters was able to get Williams a job as a dancer at her cabaret. They even toured together, with Waters making jokes to the audience about the two being "partners" that served as a nod to other queer people in the audience whilst being otherwise undetectable. Their fans, many of them queer, referred to them as "The Two Ethels". Waters' managerial team spread the story that her contract did not allow her to get married, to deter people from questioning why she didn't have a husband. The affair ended when Williamas left Waters and her job to marry a man.
On September 1, 1977, Ethel Waters died following complications from uterine cancer and kidney failure. She was 80 years old, and was buried at Forest Lawn Memorial Park in Glendale, California. In her final fifteen years, Waters had worked closely with the Billy Graham Crusade, touring and spreading the "word of God" with her hymns. Upon hearing of her death whilst in Europe, Billy Graham said that Waters was "one of the most unforgettable characters I have ever known… a superstar not only on stage but in her personal religious faith."
Ethel Waters carries many accolades to her name, especially for a Black woman of her time. Since her passing, three of her records, Am I Blue?, Stormy Weather and Dinah have been inducted into the Grammy Hall of Fame, an award which honors singles which have great historical significance. She has also been inducted into the Gospel Music Hall of Fame in 1983, and the Christian Music Hall of Fame in 2007. Her raw talent and sixty year career have secured her place in both musical and bi history.
Comments
Facebook Comments