Famous Bis: Emile Griffith
January 07, 2022
Share
Donate
Photo credit: Pexels/Mikhail Nilov
A five-time world champion boxer. An adoptive father. Twice voted the American boxer of the year. A known bisexual. An honorable Olympic coach. A murderer. Emilie Griffith was a controversial figure in his time and remains one today. After a successful boxing career and a deadly "accident," many are still unsure what to make of Griffith and his legacy.
Emilie Alphnose Griffith was born in the U.S. Virgin Islands on February 3rd, 1938. He was one of eight children. His father was absent, and so his mother left him in the care of other relatives so that she could find work in New York, saving enough to send for him when he was twelve years old. His boxing potential was discovered when working in a hat-making factory as a teenager. Due to the heat and steam, he had asked his boss if he could work shirtless. When Griffiths boss noticed his strong physique, he encouraged Griffith to join the trainer Gil Clancy's gym in order to begin training as a boxer. It wasn't long before Griffith was making a name for himself, first on a local level and soon, a national level. By 1958, Griffith was the Golden Gloves champion at welterweight — and so began his professional boxing career.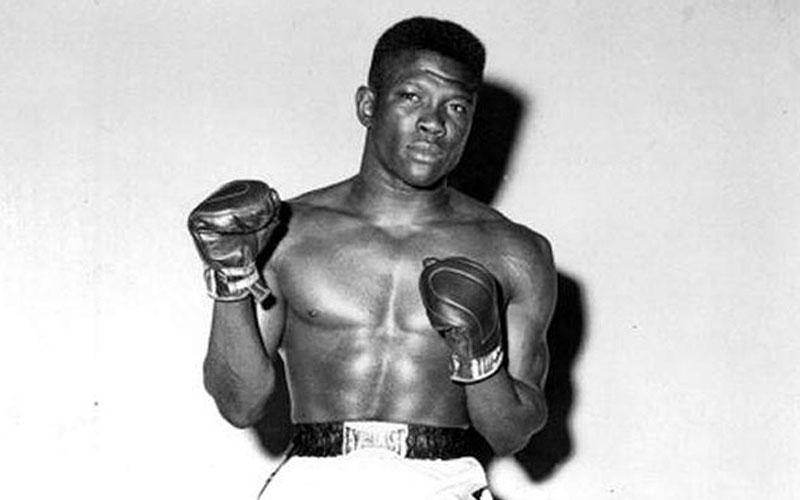 Griffith's fights with Benny "The Kid" Paret were his most famous of all. He won the Welterweight from Paret by knocking him out in the 13th round of their fight in April 1961. Six months later, however, Griffith lost the title back to Paret in a narrow split decision. Griffith and Paret's 3rd and final fight occurred on March 24th, 1962, and was televised live from Madison Square Garden. During the pre-fight preparation period, Paret approached Griffith and groped his behind, saying "maricón, maricón" — Spanish slang for "f*ggot." This enraged Griffith, who was still closeted at the time. The fight went on as planned.
After a few rounds in the ring, Clancy took Griffith aside. "When you go inside, I want you to keep punching until Paret holds you or the referee breaks you! But you keep punching until he does that!" By the twelfth round, Griffith had Paret cornered. After being stunned by multiple blows to the head, Paret stopped attempting to defend himself or respond in any way. Griffith held him with one hand and continued to hit him with the other. Eventually, the referee entered the ring and awarded Griffith the match and the reinstated welterweight title. Once he had been let go, Paret slumped to the floor unresponsive. He was carried from the ring on a stretcher.
At first, the gravity of the situation was seemingly unknown. When interviewed after the match, Griffith said, "I'm very proud to be the welterweight champion again. I hope Paret is feeling very good." However, when he caught wind of Paret's deteriorating state, he tried for hours to gain entry to the hospital room to apologize for his unyielding aggression during the fight. Paret died in hospital 10 days after the fateful fight, never having properly regained consciousness.[1]
Guilt over Paret's death plagued Griffith for the rest of his life. In a 2005 interview, he described a series of nightmares in which he would see Paret walking towards him on the street, but when he held out his hand to touch Paret, he would awake in a cold sweat. Though many believed — and still do believe — that Griffith had killed Paret on purpose in retaliation to his name-calling, Griffith always maintained he never intended to grievously harm Paret.

Though Griffith's career didn't officially end for another fifteen years, he admitted that after Paret's death, he was never again at this prime. He told one interviewer he would be more gentle on his opponents, fearing that he would kill another person in the ring. In a memorable series of fights with Nino Benvenuti in 1967-68, Griffith lost, won, and lost the middleweight champion title again. Benvenuti thought so highly of Griffith that he later flew him to Italy to be godfather to his son and later helped him with financial trouble. The two remained good friends until Griffith's death.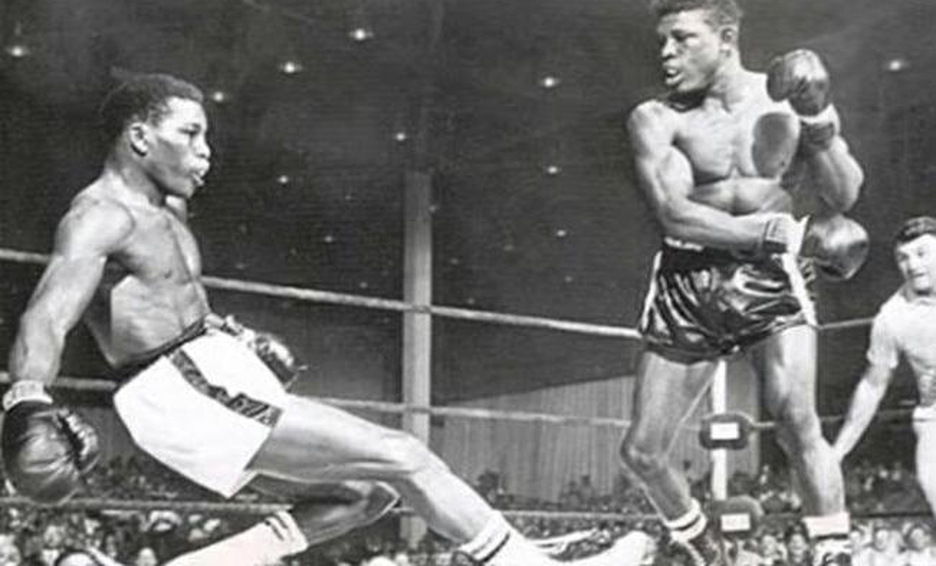 After retiring from his boxing career following a string of losses, Griffith spent a year training the Danish Olympic boxing team in 1979 before beginning work as a corrections officer at the Secaucus, New Jersey Juvenile Detention Facility. His adopted son was a youth he met through his work at the detention facility; the two would remain close until Griffith's death in 2013, with his son acting as his carer. After adopting his son, Griffith would work part-time at Jack Miller's Pub and train budding boxers the rest of the time, including Wilfred Benítez and Juan Laporte of Puerto Rico, both of whom went on to win world championships.
Griffith was known to frequent gay bars and had many openly gay and bi friends. In 1992, he was severely beaten and almost died in an attack after leaving a gay bar in New York. He was hospitalized for four months following the incident. However, it was never determined whether the attack was motivated by homophobia, theft, or Griffith's controversial public image.
Over time, Griffith stopped outright denying his attraction towards both men and women, though it seemed he struggled to find the correct words for his identity during his life. Griffith was quoted in Sports Illustrated as saying, "I like men and women both. But I don't like that word: homosexual, gay, or faggot. I don't know what I am. I love men and women the same, but if you ask me which is better... I like women."[2]
Comments
Facebook Comments