Bi Book Club: Old Enough: A Novel
November 17, 2023
Share
Donate
The buzz surrounding Hayley Jakobson's debut novel Old Enough: A Novel (2023) reached me before the book itself did. Reviews said I'd read it in one sitting. I actually read it in two.
Old Enough tells the story of college sophomore Savannah "Sav" Henry, whose spring semester is off to a great start: She's happily out as bi, getting over her ex, and making new friends. She's even met a (potential) special someone. And then? Sav's childhood best friend Izzie announces that she's gotten engaged, and Sav's world begins to crumble…
Old Enough, a coming-of-age novel, begins by giving a content warning for sensitive content related to sexual assault. While this aspect is significant in the book, it won't be the main focus of this review.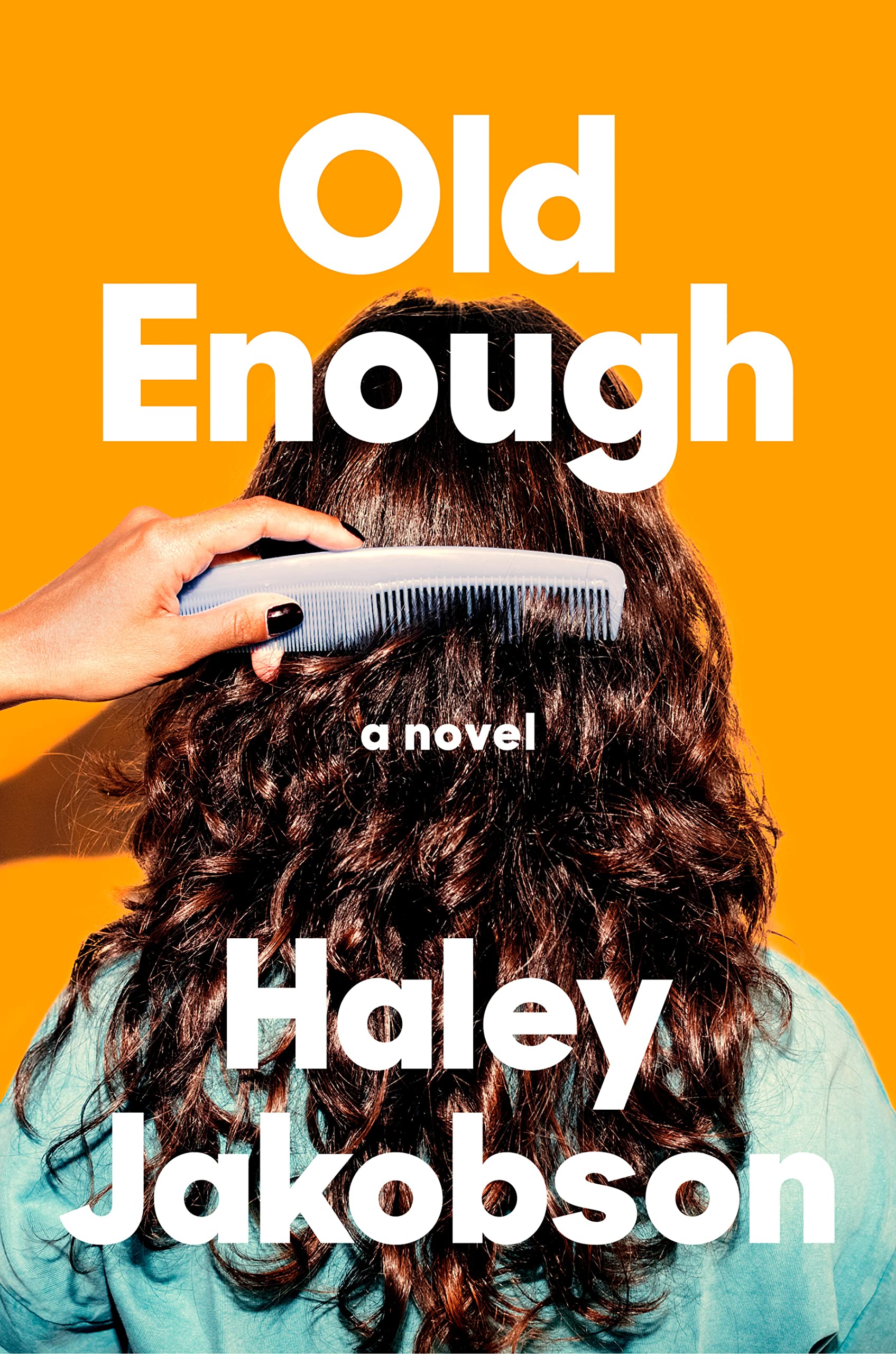 The bi representation in Old Enough is top-notch. Sav is out before the start of the novel, an authorial decision that allows her to simply be a bi character. Her family and friends acknowledge her bisexuality in affirming and supportive ways. Much like protagonist Darcy in Sophie Gonzales' Perfect on Paper, Sav is a fully fleshed-out character who happens to be bi; she's never reduced to tropes and stereotypes. It's a thoughtful representation that I hope to see in my future bi reads.
For me, the most moving plotline was the one about finding your people. While a found-family narrative isn't groundbreaking on its own, what made Old Enough stand out was its honest portrayal of growing apart — some found families only work for a certain time. The continuous process of seeking out our people, as we and our found family members grow and change, is what made it particularly impactful. It's a truth that resonated with my life experiences, and one I haven't seen as frequently in fiction. Throughout the novel Sav struggles to reconcile who she used to be, who she is now, and the myriad things she wants to be going forward. She's in the middle of a metamorphosis.
"I couldn't grasp how some people effortlessly showcased their personalities", Sav reflects at the beginning of the novel. Merely a chapter later, she reflects on her childhood friendship with Izzie, noting, "At home, I was an entirely different person." As the story unfolds, Sav confesses to experiencing an overwhelming sensation of being an imposter at school after spending time with Izzie. However, she also harbors concerns that her college friends won't comprehend her past. The end result is that Sav doesn't feel like she belongs anywhere.
Through these anxieties, Sav is grappling with the idea of authenticity. Metamorphoses take time. They aren't linear. They aren't easy! Jakobson renders this slow process of change beautifully, sadly, and with a little bit of humor. The writing is thoughtful and gentle without being preachy, and watching Sav navigate her world kept me up way past my bedtime.
In addition to the found family story, another layer of the authenticity theme involves Sav's quest to find genuine passion in her schoolwork. Hanging over her head for the duration of the novel is her final project for her Gender Studies class, in which the professor has asked each student to present on a topic about which they're passionate. Sav, unfortunately, has no idea what to work on.
Unfortunately, Izzie doesn't provide any enlightening perspective, leaving Sav still confused. However, it's Professor Tolino who, in a later after-class meeting, nudges Sav towards her truths by expressing the belief that she has very important things to say.
This acknowledgment opens a deeper understanding between the two, and their conversation gives Sav space to explore topics that are close to her heart. I won't spoil what Sav and Professor Tolino talk about, but Sav's struggle with — and her confusion around — her passions rang very true for me. As someone who didn't come out until my late 20s, I spent years obfuscating and then unwinding my sexuality. I felt both very self-aware and also incredibly blind. Though that isn't necessarily a bi-specific experience, I wish I'd had a book like Old Enough back then, as a reminder that it's okay to be confused and need time to sort out the complexities of life.
I enjoyed much of Old Enough, but the ending felt a bit lacking. Sav faces a crucial decision towards the end, yet it occurs off-page. While the novel concludes with a sense of peace, I wished to see Sav prioritize herself on the page. Although we encounter such resolutions in other plotlines, the ending remains true to Sav's character. It's authentically raw and beautifully real, but witnessing Sav communicate her decision would have been the icing on the cake. Even without it, the proverbial cake is still excellent.
If you're into books about growing up, found families, bi representation, queer community, and survivorship, add Old Enough to your TBR pile. It's worth the read — in one sitting, two, or many.
Comments
Facebook Comments