8 Ways to Show Your Bi Pride
September 01, 2020
Share
Donate
Photo credit: Pexels/Sharon McCutcheon
September has come at last! The best month of the year!
There are so many reasons to love this month: the weather is cooling back down to a sane and human temperature, you can wear layers of clothing without looking suspicious or dying of heatstroke, it gets dark before 9 pm, you can start hanging those Halloween decorations, and it's Bi Pride Month. That's right, it's an entire month to go absolutely bonkers in Yonkers about being bi.
Celebrating Bi Pride Month might be trickier this year, but fear not! This bi babe has the scoop on how you can still celebrate this Bi Pride Month.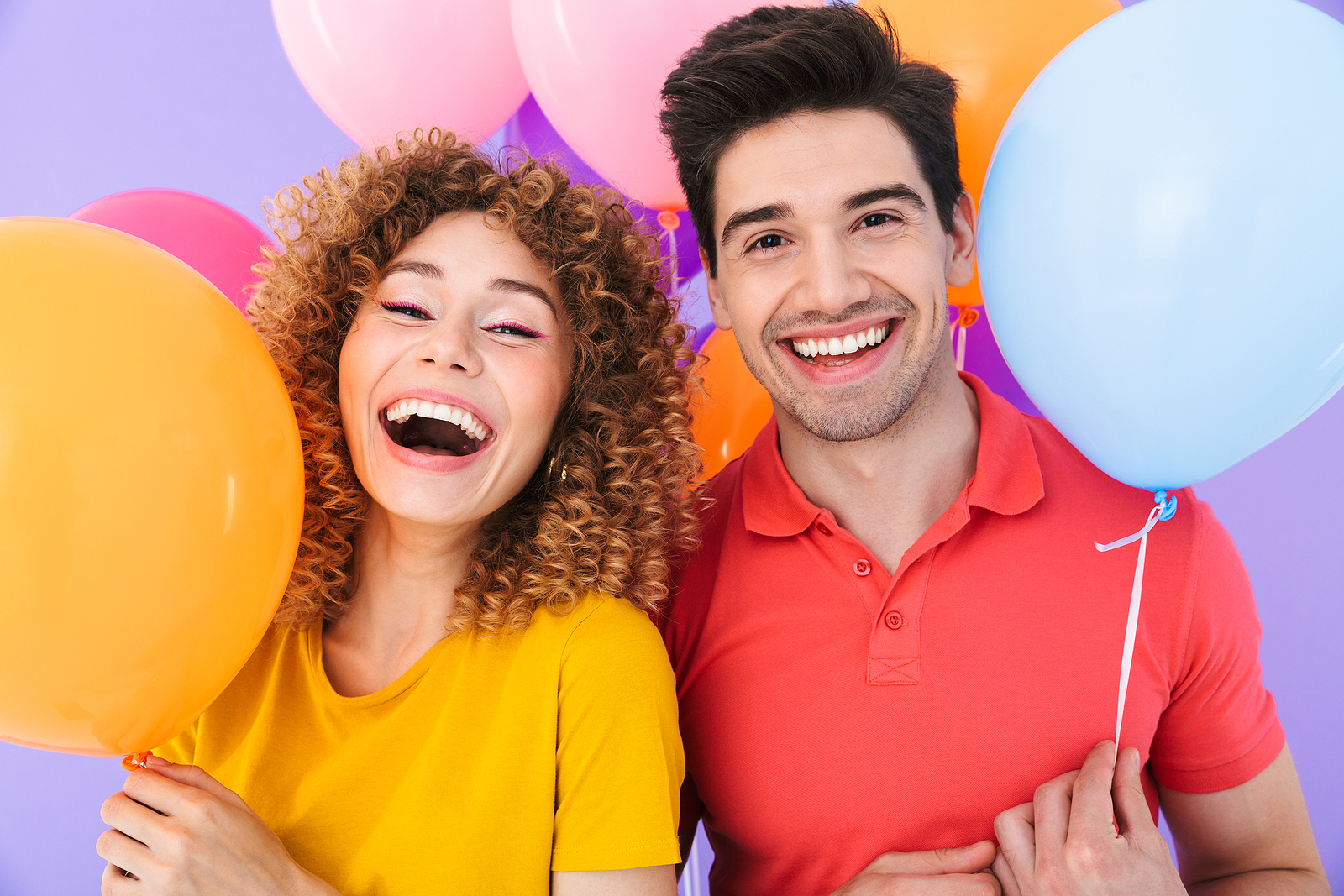 1. Decorate

As bi people, we have the best color scheme. Pink, purple, and blue are the official colors, and quite frankly, the most aesthetic. Show the world your pride by decorating your patio with a bi flag, or bi colored (fake) flowers. Get some chalk and color your own bi colored symbols. Have a car? Get a bumper sticker to remind people who are riding your ass in traffic that gender is irrelevant to your attraction! Find a tree stump from the woods and bedazzle a bi heart on it. Purchase the window-washable paint and write a daily pun for passersby (passers-bi?) to groan at. Want to be a little extra, maybe work on getting some bi lighting in your home.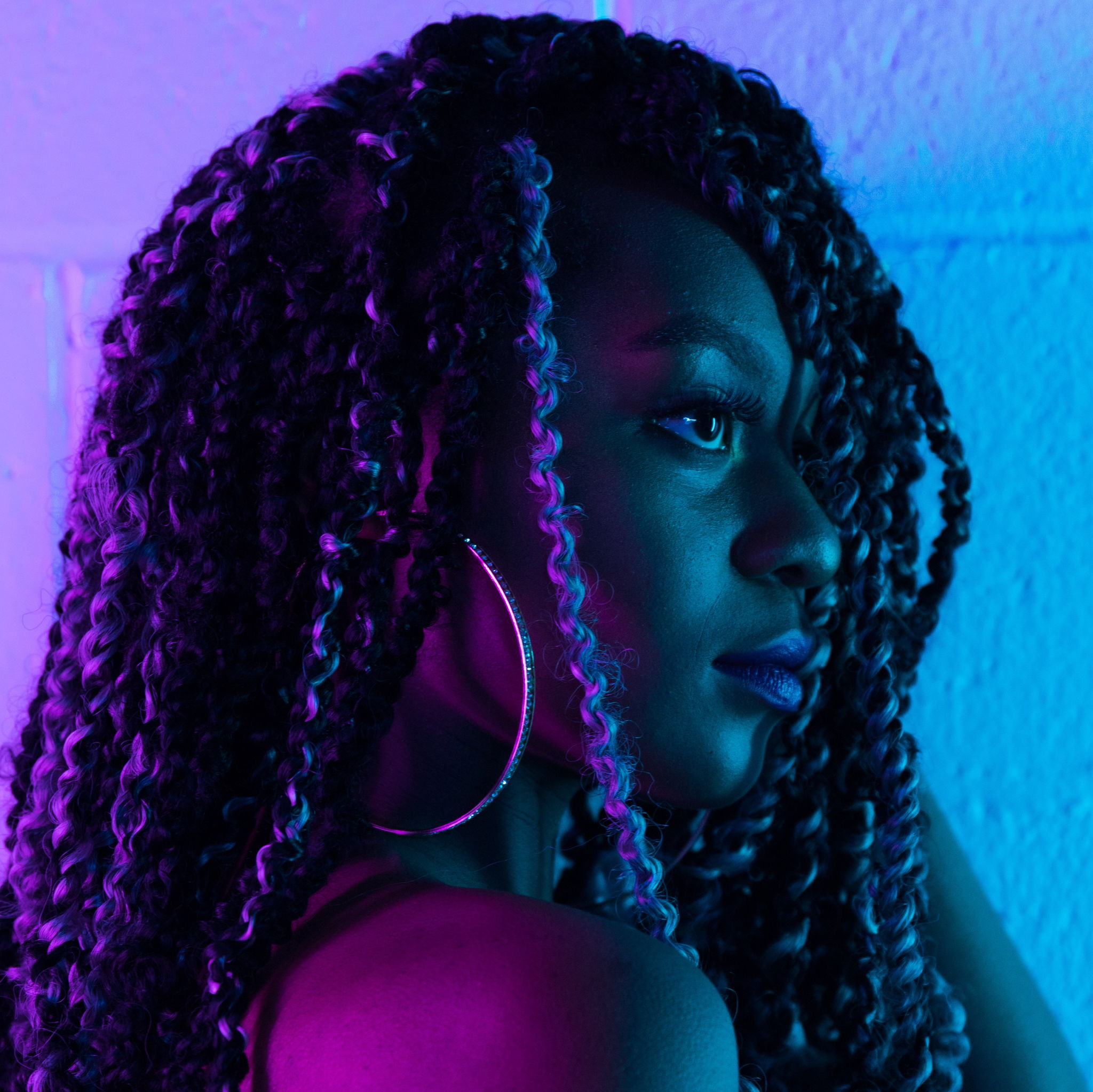 Looking for something more obvious? If you own your home, why not paint your whole house bi? Then you can dip yourself in the leftover paint and create bi paint-angels on your driveway. Or maybe skip the last step.

2. Change Up Your WiFi

Nothing screams bisexuality like a good, full-hearted grunt over a devastatingly horrible pun. This is the perfect gem that will keep on giving, especially if you have people coming to your house or live in an apartment building full of folks trying to borrow your Wifi. Why not take a moment to remind everyone of your love of puns and ability to see romantic potential in humans regardless of what's in their pants? Here are a few potential network names to inspire you:
BiFi
StandBi
I Now Pronounce You Man and WiFi
99 Problems But WiFi Ain't One
Lord of the Pings
Router! I Hardly Knew Her!
Winternet is Coming
BIte me
I Believe Wi Can Fi
LAN Solo
Lord Voldemodem
and my favorite... Wham Bam Thank You LAN!
3. Get a Chair

Look, reader. I know this is hard to accept, but we sit in some dumpster fire positions. It's time to replace your current sitting place that you've been using, incorrectly, and get a new chair with proper support. Maybe you've been resting your foot on the arm or sit backward with too much pressure on one side. This chair is on its deathbed and this is a beautiful time to spoil yourself with the chair of your dreams. Now, you have the choice of what kind of chair you obtain! You can choose to buy a fancy office chair with brilliant lumbar support, or you can continue your chaotic good lifestyle and build your own personalized bi chair like the one this father created for his bi daughter.
4. Bake (or Buy) Some Lemon Bars

September is a month that refuses to pick a season, just like lemon bars embrace the best of sweet and sour. Why not learn how to create a scrumptious bi snack (other than yourself)? The kitchen can be a confusing place, so here's a recipe to ease into your newfound lemon journey.
5. Bi Up Your Style

Have you been told that you don't look bisexual? (Seriously, what does that even mean?) Here are some sure-fire ways to make strangers on the street immediately know your sexual orientation. Ask your grandfather for his beaten-up flannels on their way to the donation center. Break those jeans out of the closet and cuff them whenever you leave the house, and don't forget to tuck in your shirt! Wanting to change up your hair? Why not test out the timeless bi bob or the beneficial both ways freedom of a half-shaved head! To make it extra spicy, you can dye it a fun and unnatural color (or hey, why not dye it the colors of the bi flag)! For more permanent changes, consider a tattoo that encompasses a personal hobby or favorite animal in bi colors.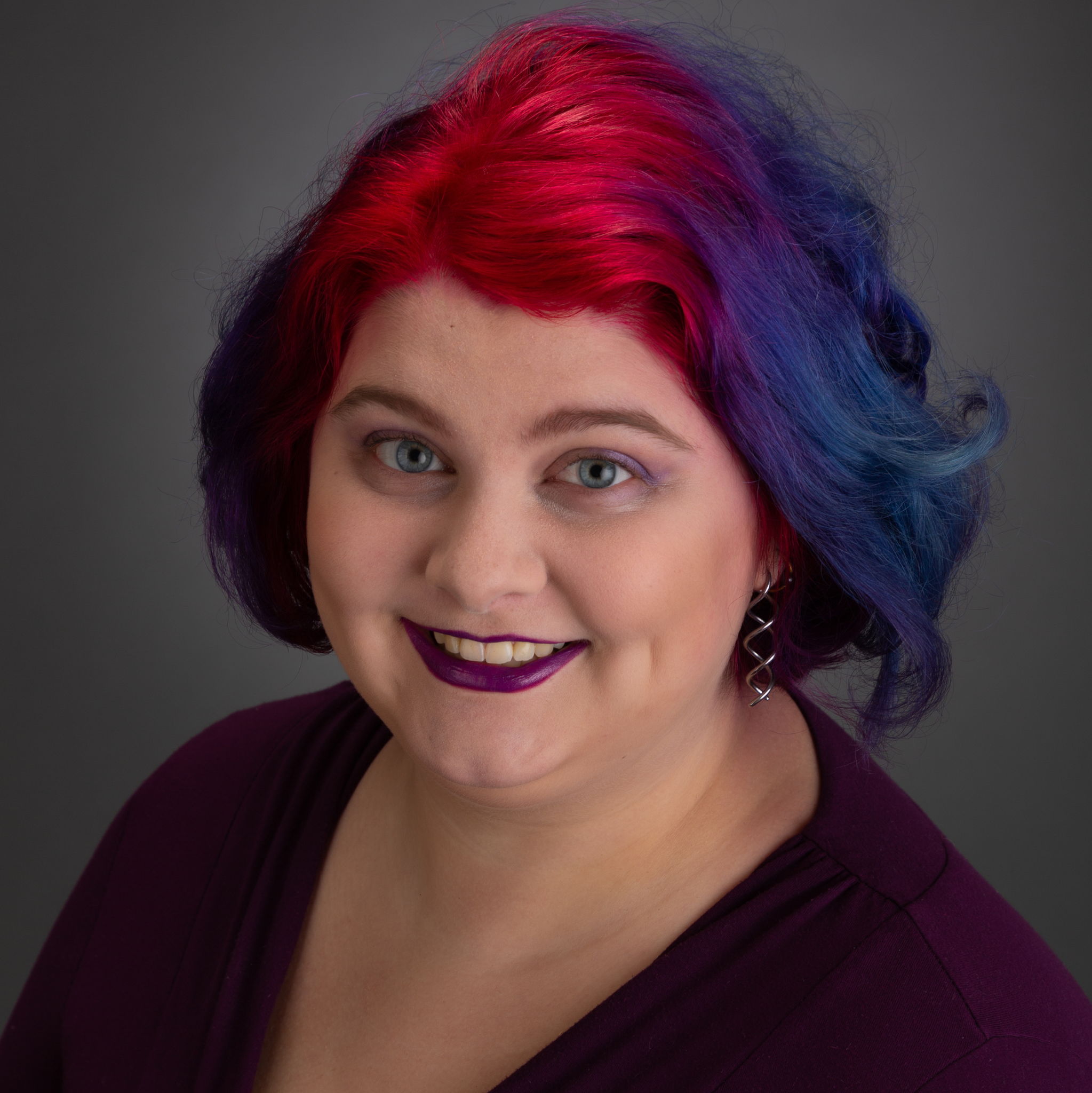 6. Consume Some Bi Media
Whether you dig burying your nose into a thick, bodacious book or comic, binge-watching countless seasons of a sitcom from the '90s, or diving into a juicy adventure game — bi.org is your one-stop shop to find out all things bi media to scratch that itch!
There are Unicorn Scales on movies, shows, poetry, games, comics, and even music! If that is STILL not enough, browse over to the famous bi or bi characters section and learn about bi people, past and present. There are some wild bi people whose stories any of you history buffs will adore dipping into, as well as some knee-slapping stand-up comedians guaranteed to give your abs a workout. You can read about all the different types of things to engage your bi heart for whichever fandom you fall under, RIGHT HERE ON THIS VERY SITE!
7. Spend Some Time in Biami

It can be rough being a lone bi person. I know that many of us are still social distancing, but there is still a bi community out there. See if there's an amBi chapter in your town, or even start your own! Don't have the time to rally together a local bi clan? Consider joining their online Facebook group where thousands of bi people have found friendship and greet each other with finger guns! You can throw on your best lewk every weekend on the fun and ever-changing selfie thread, join a zoom group chat for the quarantini happy hour, share memes, or simply sit and chat on the countless posts that come up about everyday bi life.
8. Stitch Bi Stitch

Did you dive into a new craft or hobby during quarantine or maybe you've been anxiety quilting? Keep your mind sharp and find a clever way to declare your bisexuality through crafting! Crochet a bisexual scarf, create a needlepoint pattern of your favorite bicon (Frida Kahlo, Deadpool, or George Washington Carver are all solid options), or sew more peace signs patches on your jean jacket!
Whatever your bi noodle can think up, you can make yourself! Once you finish crafting things, you can begin several bi-inspired crafts for the holiday season!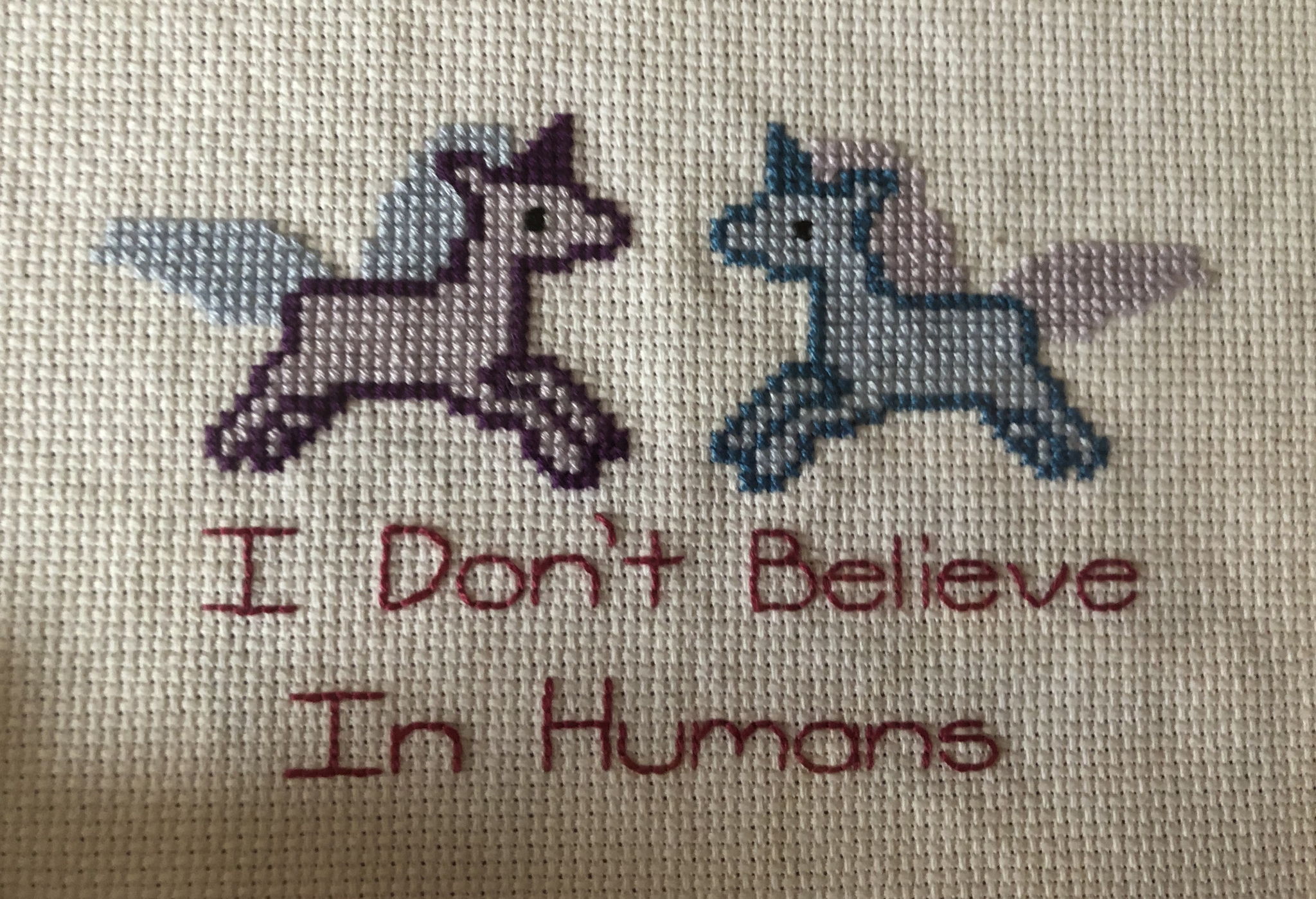 Maybe this year we won't be having parades or parties, and maybe our Bi Visibility Day celebrations will be limited to our pod, but happily, there are plenty of safe ways, big and small, to show off our bi pride. Let us know how you are celebrating Bi Pride Month this year!
Comments
Facebook Comments