Detective Rosa Diaz, played by Stephanie Beatriz, is a character on the Fox (and later NBC) comedy Brooklyn Nine-Nine.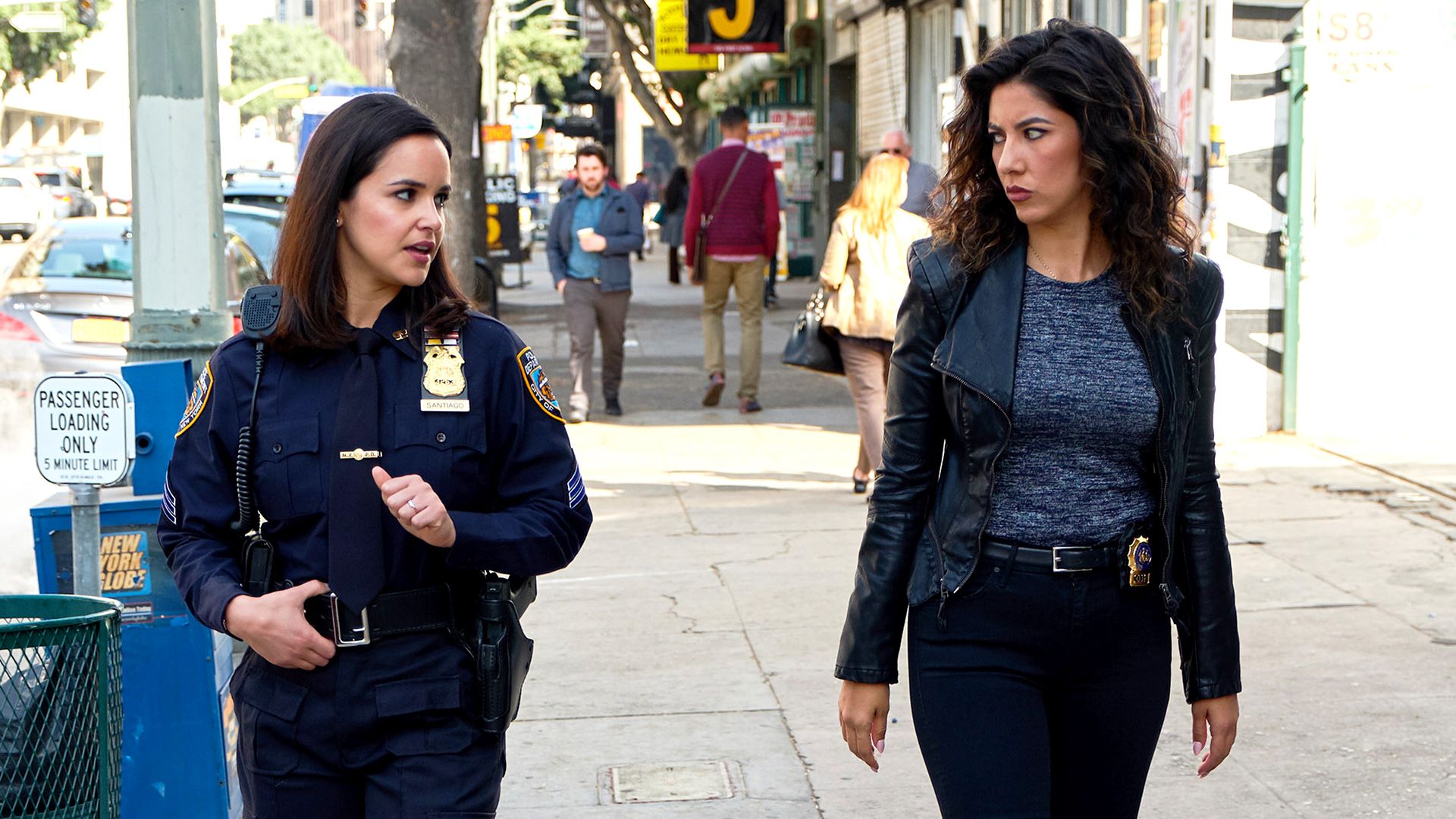 Though Diaz is a loyal and effective member of the squad, her anger management issues and lack of empathy terrify most of her coworkers. She is highly secretive about her personal life — should anyone discover a secret of hers, she normally keeps them quiet with death threats.
Despite her secrecy, in 2018, the character came out as bi in the most Rosa Diaz way possible. The show entered its eighth and final season in August 2021. Overall the show has been critically acclaimed, winning a Golden Globe for its first season and several of the actors receiving Emmy's and Golden Globes. The show won a GLAAD Media Award for Outstanding Comedy Series for its portrayal of LGBT people.