Thanks to GLAAD's deep dive into LGBTI TV we know that bi characters make up about 28% of all queer characters. While a quarter is great if you're having, say, chocolate peanut butter pie, it is not-so reflective of our actual slice of the queer community (over half). While television still has a ways to go, let's take some time to visit with some of the characters already on our screens in 2017.
Say My Name, Say My Name
One of the biggest 2017 trends for bi characters and the teams behind them was also one of the best. Saying the word bisexual. Verbal affirmation serves a plethora of purposes for bi viewers. It gives us confirmation that is incredibly difficult to undo, relieving us the tension of another "Gay now!" around the bend. Every time someone with a broad voice says "bisexual" a baby bi hears and is empowered, a family member learns it's a valid sexuality, a community member sees another example of bi folks being accepted in all our varied glory.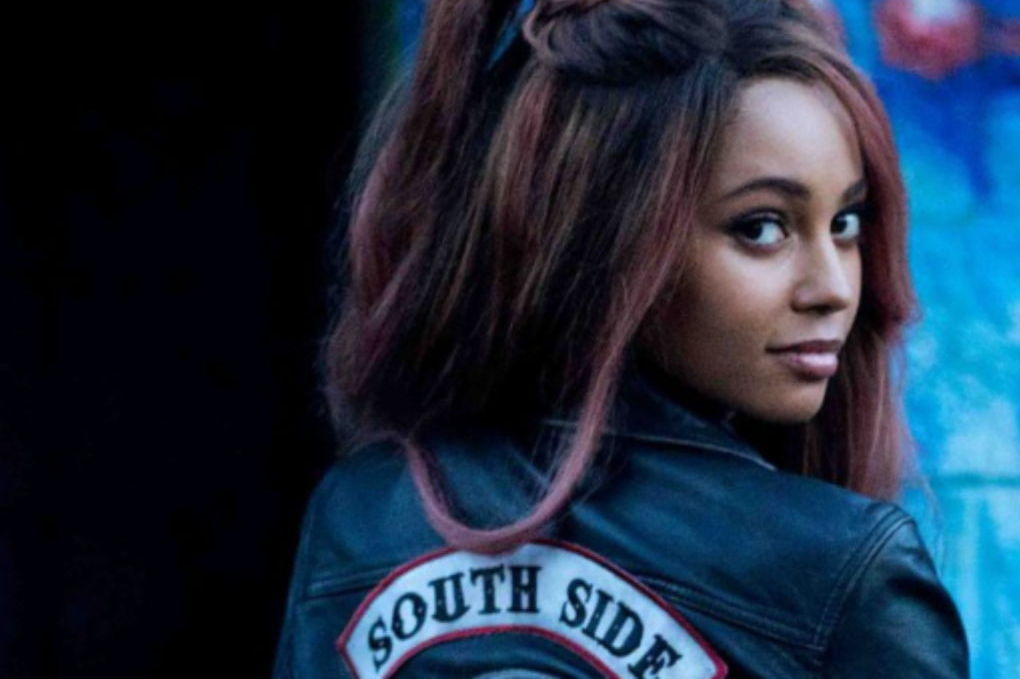 In 2017, this looked like Riverdale's Toni Topaz being explicitly confirmed as bisexual, and acknowledging as much on screen. (Wish comics-to-screen consistency also remained for Jughead's asexuality.) After an endearing coming out and subsequent fridging on Arrow, Sara Lance took on an integral leadership role on the Legends of Tomorrow team. Her bisexuality has not only been confirmed in name by both the actor and the show, but she also has a stated preference for women. And keep an eye out for smoky demonologist Constantine — the bi guy has been confirmed and affirmed by the Legends of Tomorrow EP prior to his two-part 2018 arc.
Bi characters are even less likely to claim the label on half-hour network sitcoms. So Mason, while we hardly knew ye, your coming out on the now-canceled Great Indoors was no less important! And in a happily celebrated, immensely gif-able TV moment, Brooklyn Nine Nine's resident badass Rosa Diaz confirmed her bisexuality. Diaz's portrayer Stephanie Beatriz revealed that she was able to contribute her own life experience as a bi woman, crediting executive producer Dan Goor for the "inclusion of me in the process of developing the story". This becomes imminently clear over the course of the next episode when experiences familiar to bi folks play out through Rosa's coming out to her coworkers and her family. In his show, Schitt's Creek, executive producer, co-writer, and actor Dan Levy has personally confirmed the pansexuality of his character David, and is committed to a portrayal without "caricature".
We're Coming Out

2017 was also the year of nuanced and varied bi coming out stories. On Jane the Virgin, the title character's discomfort when her paramour Adam shared his bisexuality was a scenario many out bi men are intimately acquainted with. And how much did you love personal assistant Blake Moran coming out to his boss on Madam Secretary? We get to see Moran screw up his courage, use all the words, and have it met with a hug, an acceptance without need for explanation. Madam Secretary didn't stop with the bi-goodness there--they wrote a role for bi powerhouse activist Sara Ramirez, leading to her return to TV. Ramirez recurs as Kat Sandoval, wearing dapper suits and filling the Callie-sized hole in our hearts with more queer excellence.
The first part of a queer journey starts at one — with the person themself. Though she doesn't identify as bi, non-monosexual Kat's discovery of the whole 'nother world she never knew in season two of One Mississippi was delightful. As with many of the LGBTI characters that feel most true, it's clear there were queer writers behind the scenes. If we did a survey of how many lady gays had their queer awakening with a glass of wine in hand and The L Word onscreen — I'm going to go out on a limb and say it would be a lot. A lot of us.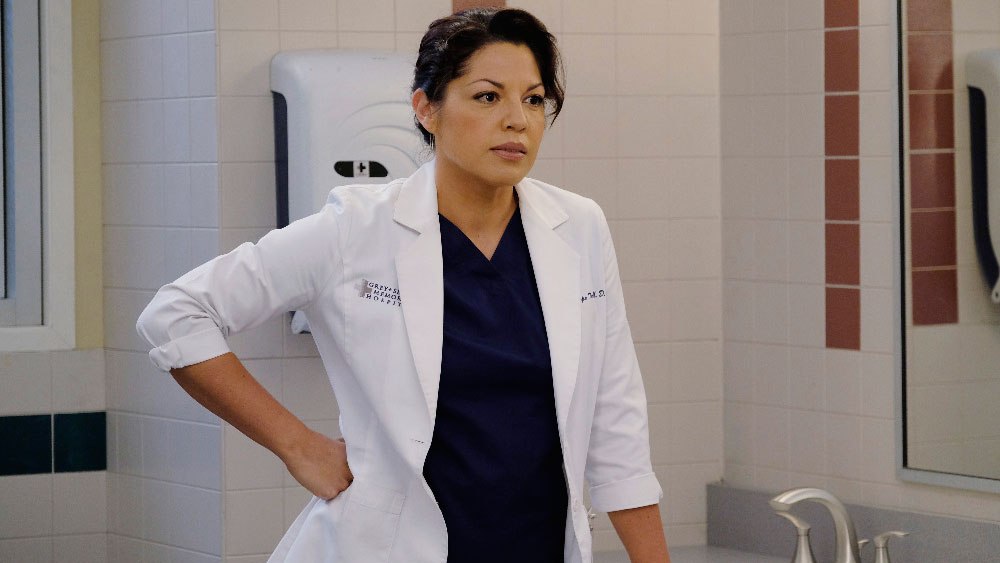 The Bold Type burst onto the scene with a refreshing, feminist take on youth-oriented Freeform's formula. In its freshman season, social media expert Kat Edison connected with Adena El-Amin, a feminist and Muslim artist. Though Edison has not labeled her sexuality, her journey has been treated with nuance and respect, leading to high hopes for her continued portrayal.
And primetime unscripted network television broke up the heteronormativity of juggernaut The Bachelor. As the first openly LGBTI contestant in franchise history, Jaimi was introduced on season 21 of the cultural mainstay. Sadly, her treatment on the subsequent Bachelor in Paradise left much to be desired.
Many Happy Returns
After last year's Bury Your Queers avalanche, it's refreshing to see so many returning faces. Empire earned Three Unicorns on bi.org's Unicorn Scale for the portrayal of bi characters including pop star Tiana. Blindspot delighted fans when they made bright spot Rich Dot Com, originally a single-episode character, recurring in Season 3. This is Us bowed bi biological dad William's story in a powerful episode of the show that is single handedly keeping Kleenex in business. And Tyrell Wellick digs deep into evil bi on Mr. Robot.
Queen Sugar remains one of the most beautiful, nuanced shows on television. This all-woman directed story brought us a second season of journalist Nova Bordelon's journey, including loves of many genders. Younger's queer-friendly writer's room and actor Molly Bernard continue to bring us the Lauren delight. Last Man On Earth's Erica grew a human and relatably struggled with post-apocalyptic breastfeeding.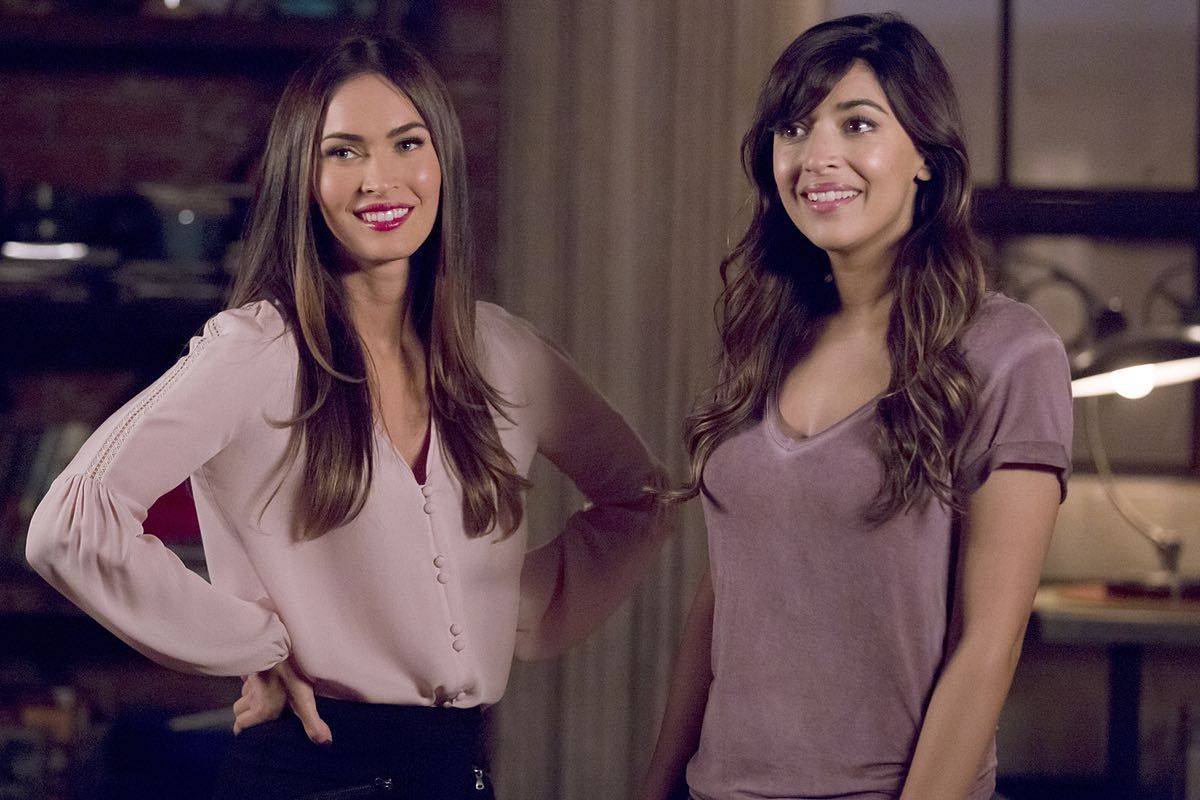 Perennial favorite Clarke Griffin came back to save the world one more time. (Just kidding, I hope this future world is in regular monumental peril. The 100 is a damn good show I want new episodes every day.) Along with Clarke, Annalise Keating reigns as one of the only bi leads on television. Season four of How to Get Away With Murder is currently airing. New Girl had a solid sixth season, with bi actor Megan Fox returning to her recurring role as lead Nick's girlfriend and main Cece's ex.
Shadowhunters was recognized with a GLAAD media award for Outstanding Drama Series, owing in large part to the relationship between bi warlock Magnus Bane and a recently out demonhunter. Earpers continue to cheer on WayHaught, the affectionate couple monikor given title character Wynona Earp's bi sister Waverly and Officer Nicole Haught. After two seasons the woman-led SyFy show continues to build its momentum, making engaging character choices and landing on top TV critic Maureen Ryan's 20 Best TV Shows of 2017.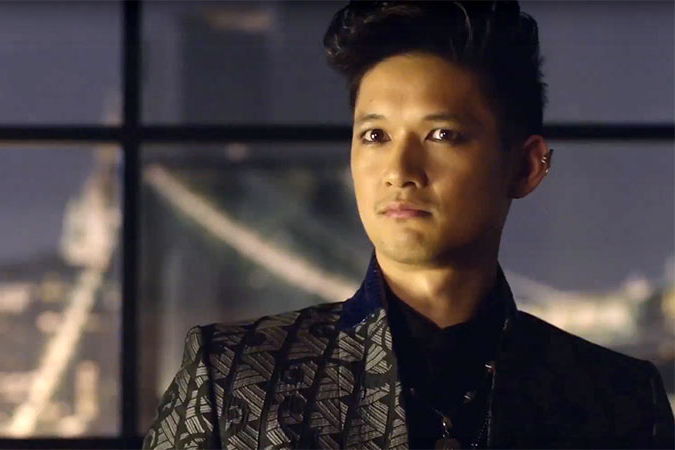 But wait there's MORE. Darryl Whitefeather came back for seasons 2 and 3 of the critically acclaimed Crazy Ex-Girlfriend. Title character Lucifer returned to work with Maze. Eretria took the reigns of Shannara Chronicles. V arrived for season 7 of Shameless with her husband and her wife. Lieutenant Matt Wozniak showed up for the Shades of Blue. And we got to see Angela Montenegro off in the final season of Bones.
We've got a lot to look forward to in 2018! The return of characters new and old, and maybe one or two we'll find out have been there all along. Plus the imminent arrival of Issa Rae-executive produced Him and Her, about a black bi man's dating life, with writer Travon Free attached.

There was so much bi goodness packed into 2017, there's no way to fit it all here. So tell me — who are your favorites?
Comments
Facebook Comments