The Unicorn Scale: Lovecraft Country
October 30, 2020
Share
Photo credit: HBO
Despite the fact that I enjoy reading multiple genres and have even taken part in a dramatic reading that involved C'Thulu as an alien trying to get a visa for Earth (boy how I wish that comedy had gotten greenlit), I am not totally familiar with the world of Lovecraft. I love a good scare that also gets me to think, but lately, I've been more into the "spoopy" genre of storytelling. Heck, as I type this I'm listening to "Spooky Scary Skeletons".

But happily, that hasn't meant that I have escaped the lure and lore of the new runaway hit Lovecraft Country on HBO. In fact, I've been tuning in every Sunday, fascinated to see what will happen next in this truly jam-packed show. As Amanda Seales has said on her Instagram stories, "This show ruins my life and gives me life every single week".
One of the most fascinating facets of this dark fantasy horror (and, trust me, there are several) is how difficult it is to guess what will happen next. As both a writer and a TV junkie, that delights me in a medium that is often known for the comfort of falling back on its own tried-and-true formulas. But as excellent and surprising as the show is, I did not expect to do a write-up on the series here. Yet here we are— so let's dig in.
Before I get going, I should lay down a few ground rules. First and foremost, there will be SPOILERS for this review. No, seriously, I mean it— this article is gonna be chock full of them, right up to and including the season one finale. So if you haven't seen the show, I suggest you click away and get to watching. I should also give a heads up that there are all kinds of content warnings: racism, slurs, gore are just a few that come to mind. The series is not for the faint of heart, so forewarned is forearmed. Finally, if you're all caught up on Lovecraft but aren't too familiar with what the Unicorn Scale is all about, it'd be wise to read up on the metric here so you know how things work.
Lovecraft Country, a 2020 show based on the 2016 novel by Matt Ruff, centers on Atticus Turner (Jonathan Majors), a Black veteran of the Korean War and avid science fiction fan, and his family as they navigate 1950s Chicago (and beyond) in the era of Jim Crow. They get involved with a dark but fantastical, magical universe inhabited by Lovecraft-inspired creatures and characters.
What I Liked:
There are really two bi characters at play throughout the season— Christina Braithwhite (Abbey Lee Kershaw), a mysterious white heiress with supernatural powers, and Ruby Baptiste (Wunmi Mosaku), a Black singer and saleswoman whose sister Leti (Jurnee Smollett) gets involved with Atticus and his delving into a clandestine magical order. But I want to specifically focus on Ruby because there is so much to explore here.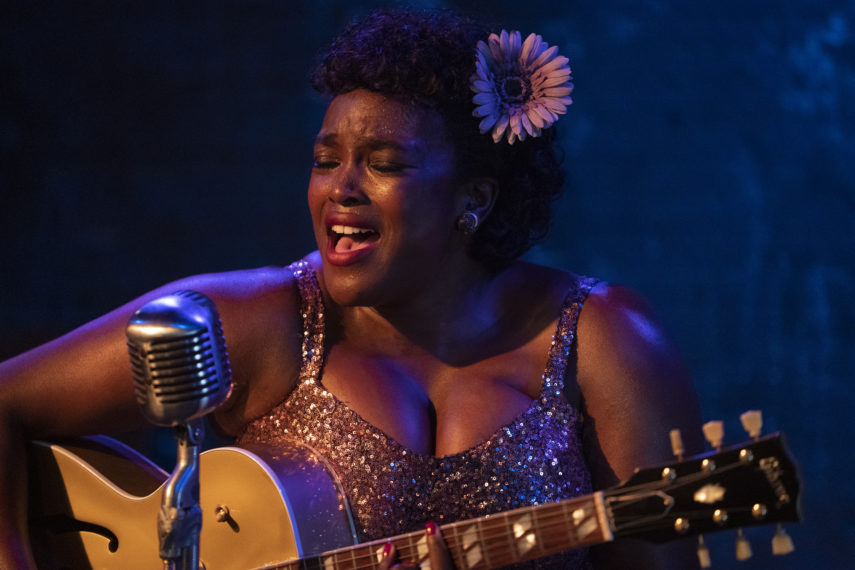 Ruby is one of the more complex characters in this cast of characters, which is really saying something. As a plus-sized, darker-skinned Black woman, Ruby experiences and shares in her story the colorism and erasure that she often experiences as she moves through the world. She is an underestimated character who explores her rage but also shows her vulnerability in ways far more nuanced than most modern television series have allowed for women of color. But the range of emotion and status that Ruby (and Mosaku) get to explore fully flesh out a confident woman underpinned with insecurities and desires and motives that sit in a morally gray area rarely explored. To add to the fact that this is a Black woman who is not only stepping into her power but her queerness as she 1) originally couples with who she thinks is a white man, William (Jordan Patrick Smith) but 2) turns out to be Christina incognito and she continues an affair with her, and 3) gets to talk about how aware she is of the power and racial dynamics are at play here, elevates Ruby into a rarefied space on television that is rarely shown for women of color. She is sympathetic and complicated, and her arc and growth turn out to be one of the most fascinating aspects of a show that is already neck-deep in examining complicated issues of racist history.

What I Didn't Like:
The reason I didn't talk much about Christina above is because I have no interest in fleshing out why we should like a white supremacist magician, even a queer one. Sure she may not have planned to get involved with Ruby, but she sure has no problem flexing her white privilege to get Atticus to put down his gun even though she can wield other terrible powers to disarm him. Hard pass.
What disappoints me, however, is that Lovecraft is skating awfully close to the #KillYourGays territory with seeming to off Ruby off-screen for the season's climax. (Unlike reviewer Princess Weekes over at The Mary Sue, I am of the belief that Ruby has been put into one of the comas and will get saved next season now that white people no longer can do magic). It's incredibly troubling to see this relationship blossom in many ways because there is a major imbalance of power in favor of Christina— not just in a societal form of white privilege, but as far as power so that Ruby can easily get manipulated. So I would have liked to have seen Ruby explore her queerness with a loving partner who doesn't toss her aside. It's a microcosm of racist, abusive behavior, and it's emotionally painful to watch all this build-up get underwhelmingly resolved. As Weekes succinctly put it: "To see one of the few dark-skinned fat queer women on television killed off by their white racist lover was just … so deeply upsetting".
Oh, yeah, and the show also has plenty of time to throw around the word f***** when talking about Montrose (Michael K. Williams), but no time in ten hours to use the terms "bi" or "queer"? Come on.
The Rating:
I absolutely loved Ruby and found her to be one of the most interesting characters in the entire ensemble. More shows getting made should include more characters like her— her type of viewpoint is often overlooked as a character in period shows and that really needs addressing. But to have this type of violent denouement for such a groundbreaking (on many levels) character results in such a sour endgame that I hope it doesn't set a terrifying precedent.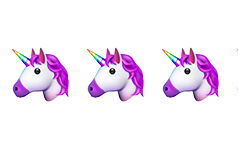 Comments
Facebook Comments