The Power of Support During Pride Month and Beyond
June 30, 2020
Share
Photo credit: bigstock teksomolika
While Pride celebrations around the globe have looked a bit different this year, for me there's been one constant: celebrating Pride with my family. Since I moved up to Chicago several years ago, my family has made it a priority to take time out of their busy lives to make the four-hour trip up from my hometown in central Illinois to join in the Pride festivities with me and my friends, complete with custom-made shirts. It's a fun, exciting event that we all now look forward to every year, and to me, it symbolizes something much more than sharing a fun weekend together clad in rainbow attire.
Simply put, it shows that they support me. It shows that they not only accept me, but want to be a part of celebrating this aspect of who I am. It shows me that no matter what, they have my back and will be there as I live my best bi life.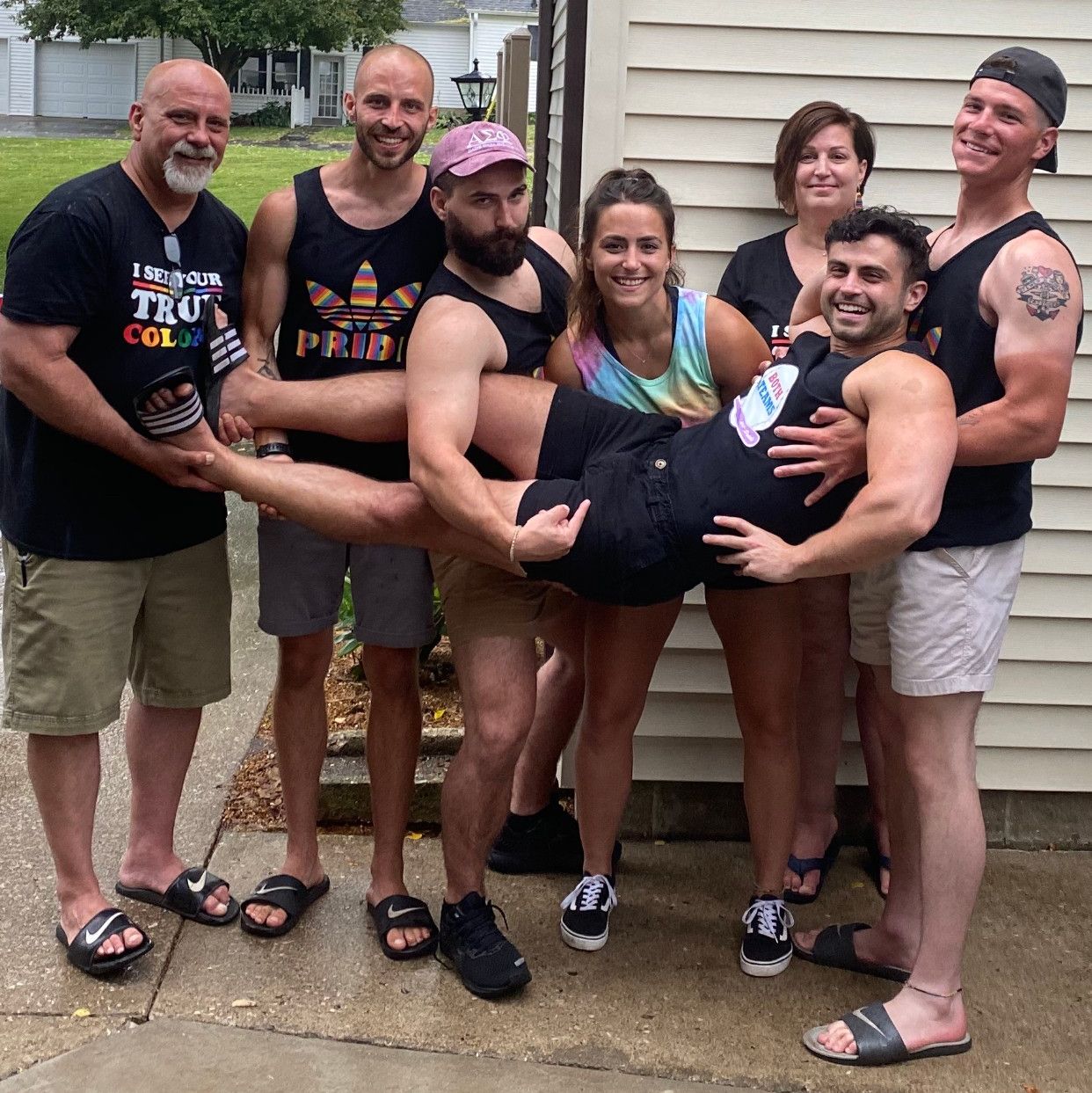 If possible, this became even more apparent to me this year when my parents agreed to host a small Pride celebration in their backyard after Chicago responsibly canceled this year's Pride celebration. Of course, it was nowhere near the scale of what we would see in Chicago: a handful of rainbow flags, some banners and posters, a grill full of burgers and hotdogs, and a few backyard games to keep the small group of attendees entertained. While it may have appeared simple to some, from my perspective it was the best Pride celebration I've ever seen.
Celebrating with the small group of friends and family who have never once wavered in their support of me was a profound experience that will always stick with me. In my hometown, you don't see many rainbow flags or LGBTI events, but there we were, surrounded by rainbows, laughs, and support for the entire day. Considering recent events, I have been struggling to keep a positive outlook and find the motivation to keep pushing onward in the challenging advocacy world. But this celebration reignited my drive to keep at it, because I know I have a strong support system behind me regardless of how difficult the road may be.
It's through their support that I am able to be vocal, visible, and persistent in calling for positive change, both within the LGBTI community and society as a whole. They may not always understand where I am coming from as a bi man; how could they as straight individuals? But they are always willing to listen, learn, and communicate their questions to be the best allies they can be moving forward.
I know that without this support, I would not be the person I am today personally or professionally. I went from an unhappy, unmotivated man to someone bursting with passion and drive after coming out, and that change was largely driven by the support of those closest to me. It's a gift that I can never repay, but one that motivates me to keep pushing for change so that every LGBTI individual gets the support and love they deserve and need to thrive.
I also recognize this unwavering support as an incredible privilege, one that I try my best to never take for granted. It's a huge motivator to be outspoken and challenge what needs to be challenged, because not everyone has the privilege to do so. Their support has a ripple effect, one that has an impact well beyond just me.
Though I tried my best to articulate what this support means to me in the words above, it hardly seems to give what it truly means to my life and work justice. All I can say is this: I am eternally grateful to have this unwavering support system and I will never take it for granted; I look forward to spending as many amazing Pride celebrations together as a family as we can.
Comments
Facebook Comments