The Best of The Unicorns 2020
December 29, 2020
Share
Photo credit: Unsplash/Glen Carrie
Hello, my fabulous Unicorns!
Well. I don't think I have to say it's been a year for everyone, but I'm gonna say it. It's been a year. Never in my wildest dreams (or, more appropriately, nightmares) would I have thought we would have gone through such events as we have. But, if nothing else, I am so incandescently happy you're still here with me to help put this year to bed — together.
But before we do that, let's bid a fond farewell to some of the best bi finds of this past year's Unicorn Scale. Despite everything going on in this crazy mixed-up world, there have been some gorgeous beacons of bi-ness for us I've covered for you. Let's take a minute to give them a proper send-off before we head into 2021 — hopefully a year full of health, laughter, and love.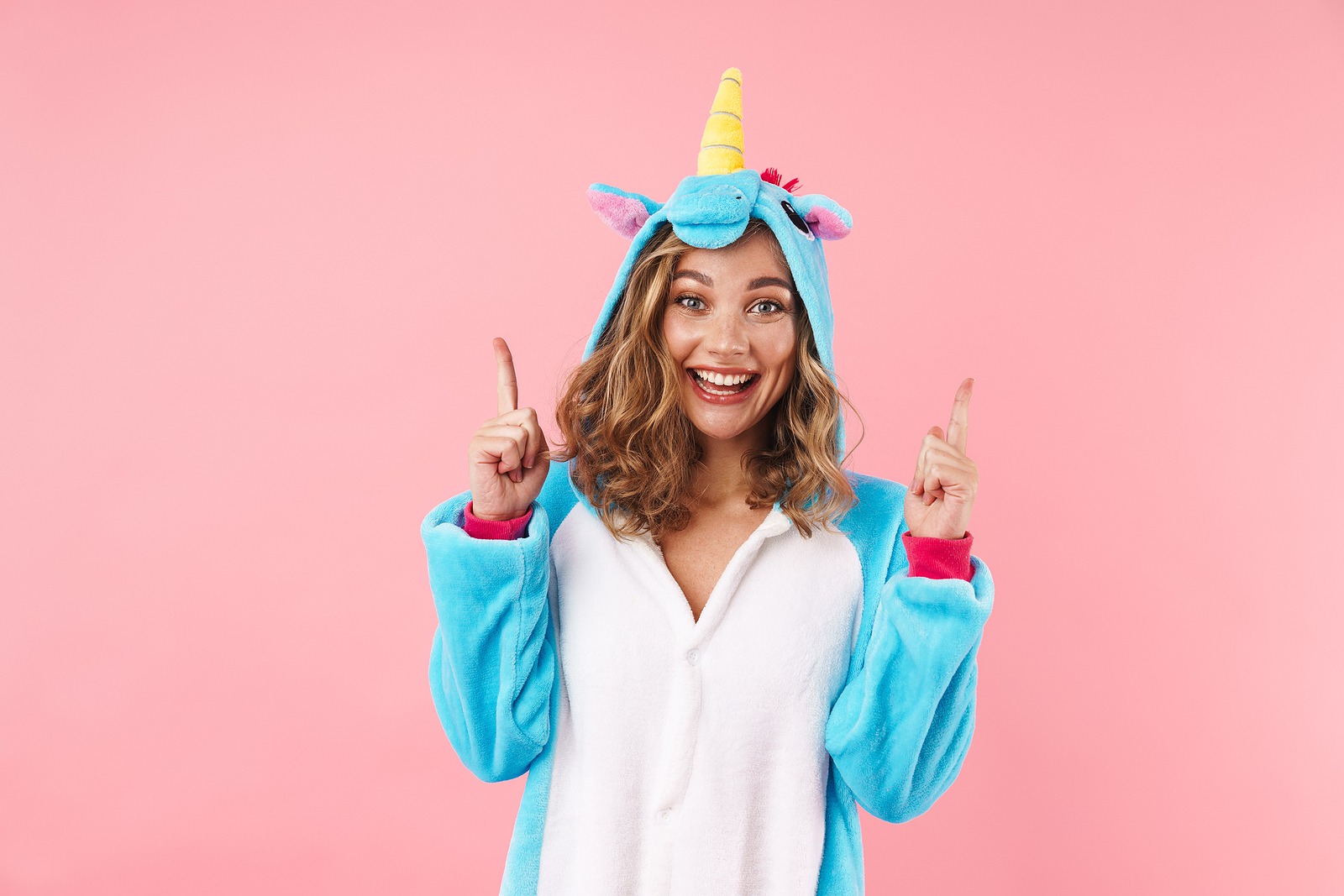 Before I barrel headfirst into the list, let's go over some quick disclaimers. First up: My reviews are likely to include SPOILERS for the content they are covering. That's just how I do. Also, please note: I'm covering the stuff I reviewed. I'm not the only person who writes for the Unicorn Scale section of this website; there are other lovely writers who work here. It doesn't seem fair to cover something one of them worked so hard to critique. Finally, if you need a refresher on what the Scale is, or this is your first time around these parts, you can read about how I am gauging the material by taking a quick gander at this link here.
All set? Splendid. Fasten your seatbelts, bumpy ride, etc.
1. Carnival Row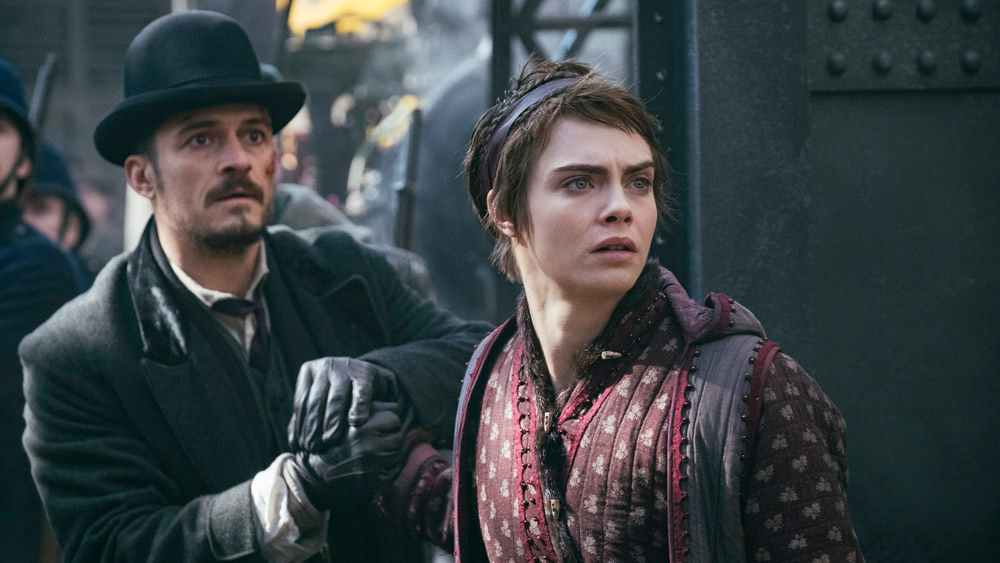 Here's a real find: a canonically bi character, played by a bi person (Cara Delivigne). What a concept, right? But Amazon Prime's Carnival Row goes beyond this rarefied air, shared basically only by Stephanie Beatriz, and makes sure that this badass fae also flies far above the "strong female character" tropes.
Oh, and she's not the only queer character.
And the two have Bechtel-Test-passing conversations.
And they're exes but talk about things beyond their sexual past.
As bleak as life in the Burg can get, this series is a bright spot as far as nuanced representation in the fantasy genre.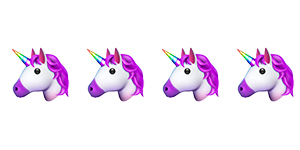 2. Halsey ft. Lauren Jauregui, "Strangers"
Two powerhouse #bicons singing and acting out a bi romance in just over four minutes of catchy-as-hell lyrics and rhythm? Yes, please! I know one of the delights about being bi is we never have to change pronouns in love songs we sing at karaoke, but it's nice to not have to do any adapting. This is a song for and from queer women, and that's a knockout of a gift to have.
Just be careful — every time I listen to this song, it gets stuck in my head for a good day or two. Just saying.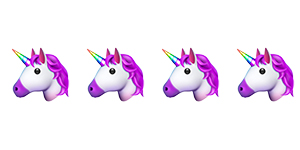 3) Stephen Lynch, "Denzel"
Okay, at this point I think I need to find a way to plead with Stephen Lynch directly to get his actual version of this song (not this one, it's an earlier and incomplete draft) up on YouTube so I can properly share this song with you. Because it's awesome.
While "Denzel" itself is humorous, the main character is a bi man (which we never see enough in songs) calmly and happily defining his sexuality to his girlfriend during a discussion about hall passes. It ends up being a sweet and affirming song, and brings about some much-needed male bi representation. It's hard for me to listen to it and not cry tears of joy.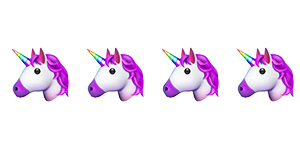 4) Panic! At the Disco, "Girls/Girls/Boys"
When someone asks for a "bi anthem" in any group I'm in, this is usually one of the first songs that gets brought up. And with good reason. Lead singer Brendon Urie is a bi man (whoo-hoo!) singing about a bi woman (whoo-hoo!) and her sexual encounters. With lines like "girls like girls and boys" and "love is not a choice", that makes for plenty to celebrate.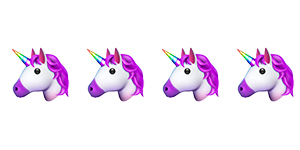 5) High Fidelity
This was probably my favorite bi show this year. Bi woman! Bi woman of color! Bi woman of color who is allowed to be a goddamn mess!

Yes, Rob is a messy bi, but I also mean that she's a messy character — and that's a good thing to see. We rarely get to see women of color allowed to inhabit this sticky space — and ultra-rare if they are also queer. We do not need to have all bi characters be a paragon of good in order to show the rich nuance of the queer experience. High Fidelity understands that implicitly.
(Plus it's funny as fuck and has a killer soundtrack. It's all gravy.)


6) Janelle Monae, "Make Me Feel"
A few years ago, Monae cleared up rumors about her sexuality and proudly declared to Rolling Stone she was #OneOfUs. That fact got underlined with the release of this Prince-engineered hit alllllllll about bisexuality. I dare you to not bob your head along to this certifiable bi-bop.

7) Cindy Jollotta, "Room In My Pants"

Trust me, I'm more than aware most of my musical selections come from the worlds of pop and rock. But don't let that trick you into thinking there ain't queer country out there! Jollotta's honeyed vocals and playful lyrics take a light turn on gettin' some and gettin' some cool poly representation onto the airwaves (#SomeBisArePoly #SomeBisAreNot). And I am here for it, pardner.


8) Zoey's Extraordinary Playlist
This NBC musical comedy stops just short of corny territory and instead shines a light on under-lit topics as it sashays across the screen. Among those topics is giving airtime to queer, gender-nonconforming Mo (Alex Newell), Zoey's best friend with the voice of a freakin' angel. Zoey's works hard to buck the "black best friend" trope and delves deeper to showcase Mo's crisis of faith due to his gender expression. It's a welcome addition to my must-watch list.


9) Kacey Musgraves, "Follow Your Arrow"
Continuing my point that bi+ representation is not the sole property of rock gods and pop princesses, Musgraves gives us an affirming anthem with a toe-tapping beat. The Grammy winner may be an ally, but she makes sure her "screw 'em" anthems are inclusive.

10) Jessie Paege ft. Lucy & La Mer, "Not A Phase"

Like, you don't even need to click the link to know it's gonna be supportive of same-sex couplings — it's right there in the thumbnail! But if you do, you'll find rising star Paege has penned a bi pop anthem — that got released on last year's National Coming Out Day, to boot.


11) Sappho, "He Is More Than A Hero"
This year we started to include poetry in our Mini Unicorn Scale roundups, which kicked off with the most famous poem by one of the most classic poetesses of all time. That's right — bis have been dominating great art forms for millennia. To this day, I still think of Sappho's image of "a thin flame" running through my veins when my eyes alight on a new person of interest, no matter what their gender.

12) Edna St. Vincent Millay
This has been my favorite poem of all time for almost two decades running. When I found out Millay was bi maybe a decade ago, I was thrilled to re-read this poem with that knowledge in mind. Now the poem has become even more dear to me, if that were even possible.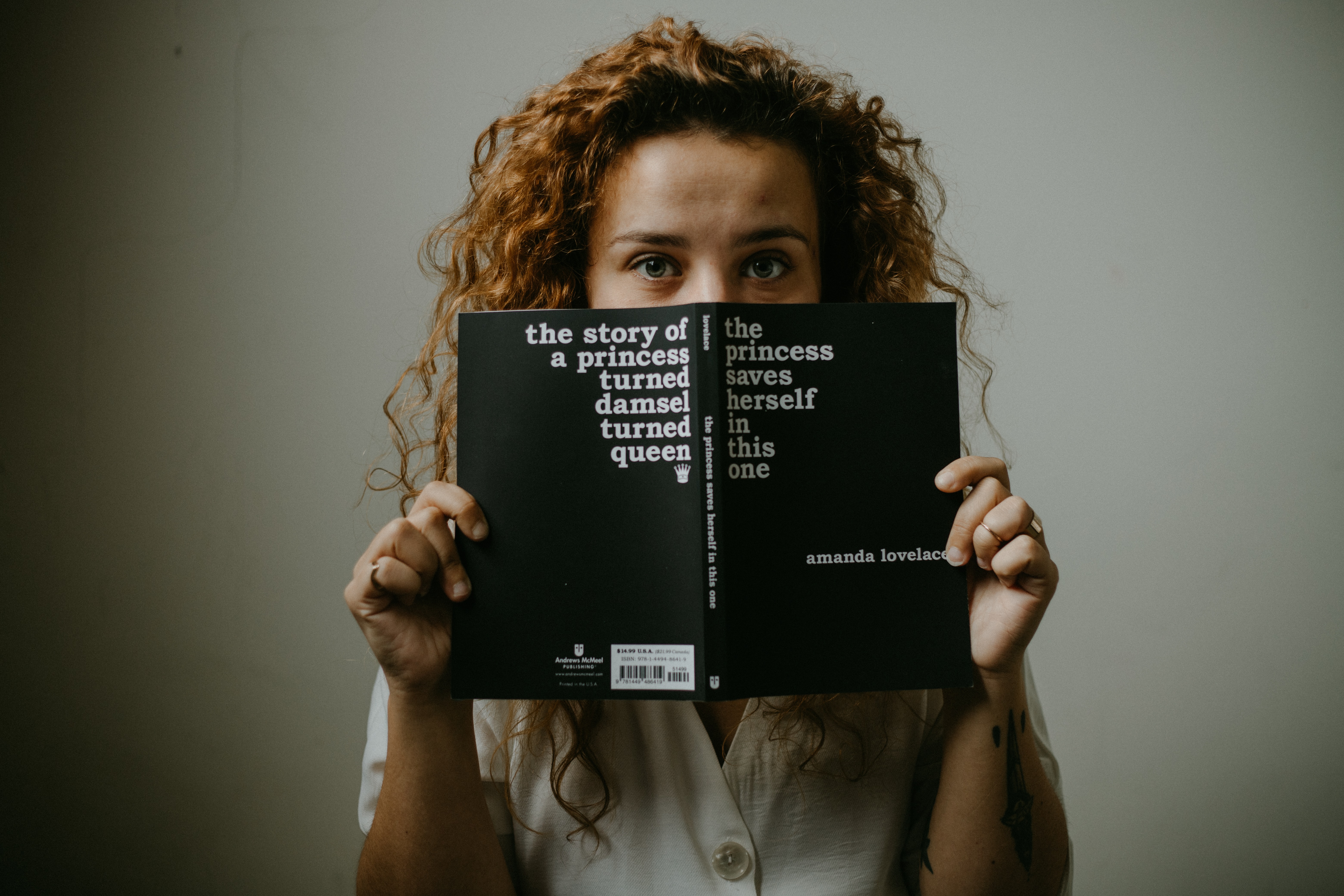 13) June Jordan, "Poem For My Love"
Jordan is an absolute bi B.A.M.F. in my eyes. A prolific writer and a fierce advocate for her own queer identity, her work possesses the power to be fierce and delicate at the same time. "Poem For My Love" exhibits that quality gorgeously.


14) Mary Lambert, "Jessie's Girl"
I love me a good cover — especially if it takes a queer twist on things. Lambert's take on the Rick Springfield classic takes on a character of its own, while still illustrating how covetousness and unrequited love is not exclusive to the straight orientation. Makes me cry every time.

15) Victoria Canal, "Drama"
Bringing up the mood in the room is rising bi-star Canal's "Drama", a ditty that automatically gets me swaying to its self-assured mid-tempo beat. Canal's breezy vocals tackle a higher sense of self, rising far above the petty concerns of her haters. How can you not love that?

16) The Adventures of Rick and Morty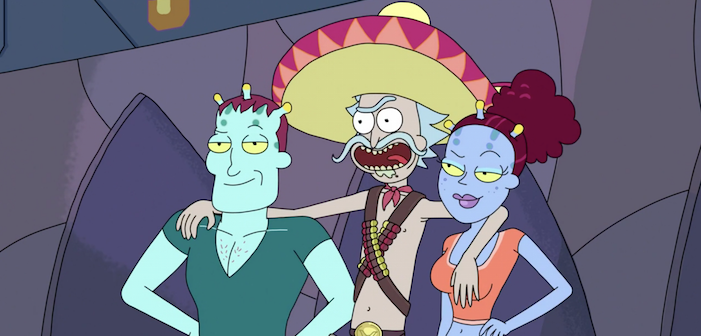 There is something wonderfully freeing in seeing an unapologetically pan man on the small screen — even if it's only in two dimensions. Rick Sanchez is, by no measure, a nice man. But even so, queer male representation, even if it's only on Cartoon Network, is a good place to start.
16) Dusty Springfield, "I Only Wanna Be With You"
This powerhouse songstress of the '60s left behind a catalog full of instantly recognizable classics. It was hard for me to choose just one tune to hone in on, but her career started with this breakthrough hit. Reminds us there are multiple meanings to the phrase "swingin' '60s".

17) Ani DiFranco, "In Or Out"
Perhaps the most classic of this righteous babe's oeuvre on the subject of her own sexuality, "In Or Out" goes over all the trappings of when she discusses her own bisexuality with potential paramours. DiFranco is known for her thoughtful, powerful lyrics, and this song is no exception.

18) Frank Ocean, "Chanel"
Embraced by the hip-hop community as their bi anthem, "Chanel" elaborates on Ocean's attractions to multiple genders. The song met widespread acclaim since its release, and Ocean fully embraces his sexuality in the public forum. I, for one, am glad he is able to openly "see both sides".


19) Vita & Virginia
Multiple bi characters! Who are also poly! A film with characters that not only smash the Bechdel Test, but don't shy away from heaping on the female gaze! Did I manifest this celluloid fantasy into being?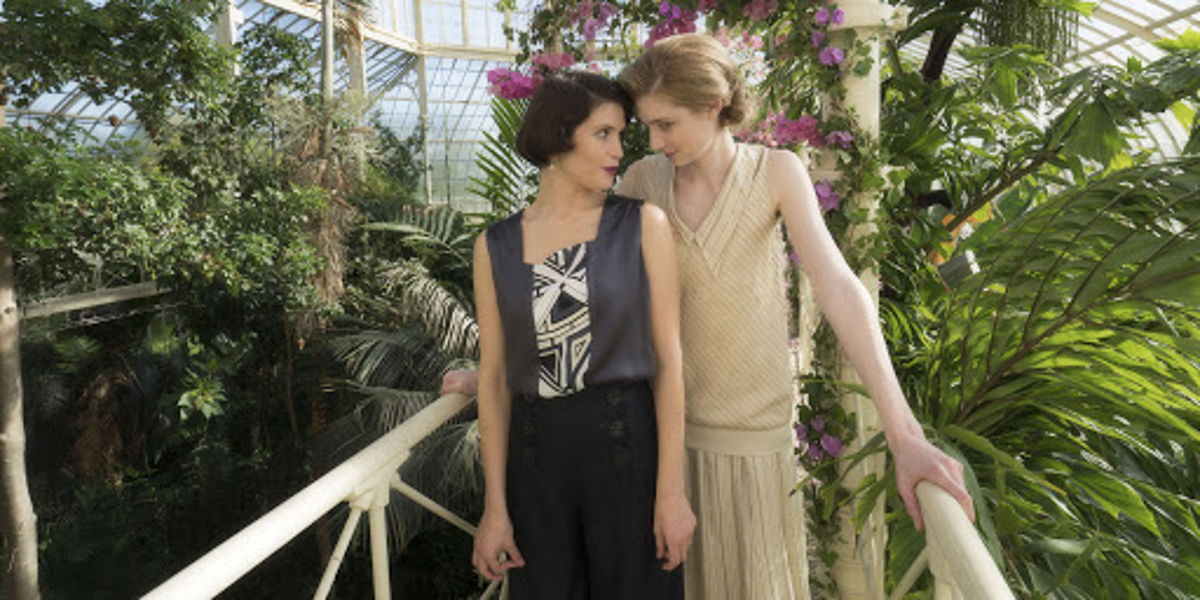 With dialogue lifted straight from the love letters of Woolf and Sackville-West themselves, Vita & Virginia is a heady and engaging drama that encapsulates you, and won't let go.


20) Sister Rosetta Tharpe, "Strange Things Happenin' Every Day"
Hey. Hi. Hello. Guess who we've got in our queer community? The goddamn Godmother of Rock and Roll, that's who. Most of my Mini Unicorn Scales wouldn't exist without Tharpe's influence. Click, listen to her experimentations with sound within the gospel, receive life.

21) Janis Joplin, "Piece of My Heart"
Hopping ahead in the rock timeline brings us to this groovy pulsing heart of the hippie scene, the lovely pearl that is Janis Joplin. While this queer woman had her fair share of troubles, she definitely did not leave this mortal coil without making her musical mark. Her rough-and-tumble voice could wail and pierce with the best of them, and "Piece of My Heart" puts that on display with one of her greatest hits.

22) Franz Ferdinand, "Michael"
One of my favorite things to do with someone I'm attracted to is taking them out for a spin on the dance floor. Franz Ferdinand's "Michael" understands that allure. With talk of stubble and beautiful boys on the beautiful dance floor, Scottish frontman Alex Kapranos invites his dance partner to come cut up a rug — from a man to a man. Sounds just as tasty to me as two fingers of whiskey.

23) Lady Gaga, "Born This Way"
Closing out our massive list is an entry from the Mother Monster herself. Gaga has been out since the very beginning of her pop career, and she created a queer anthem for the ages with this entry. It's intersectional, it's affirming, and it slaps. It's on the right (kind of) track.

And there you have it, my beautiful bi bbs! I know this was a bear of a year (and not the good kind), but hopefully, this list reminds you you're not alone, and that there is some great art out there that understands just how you feel.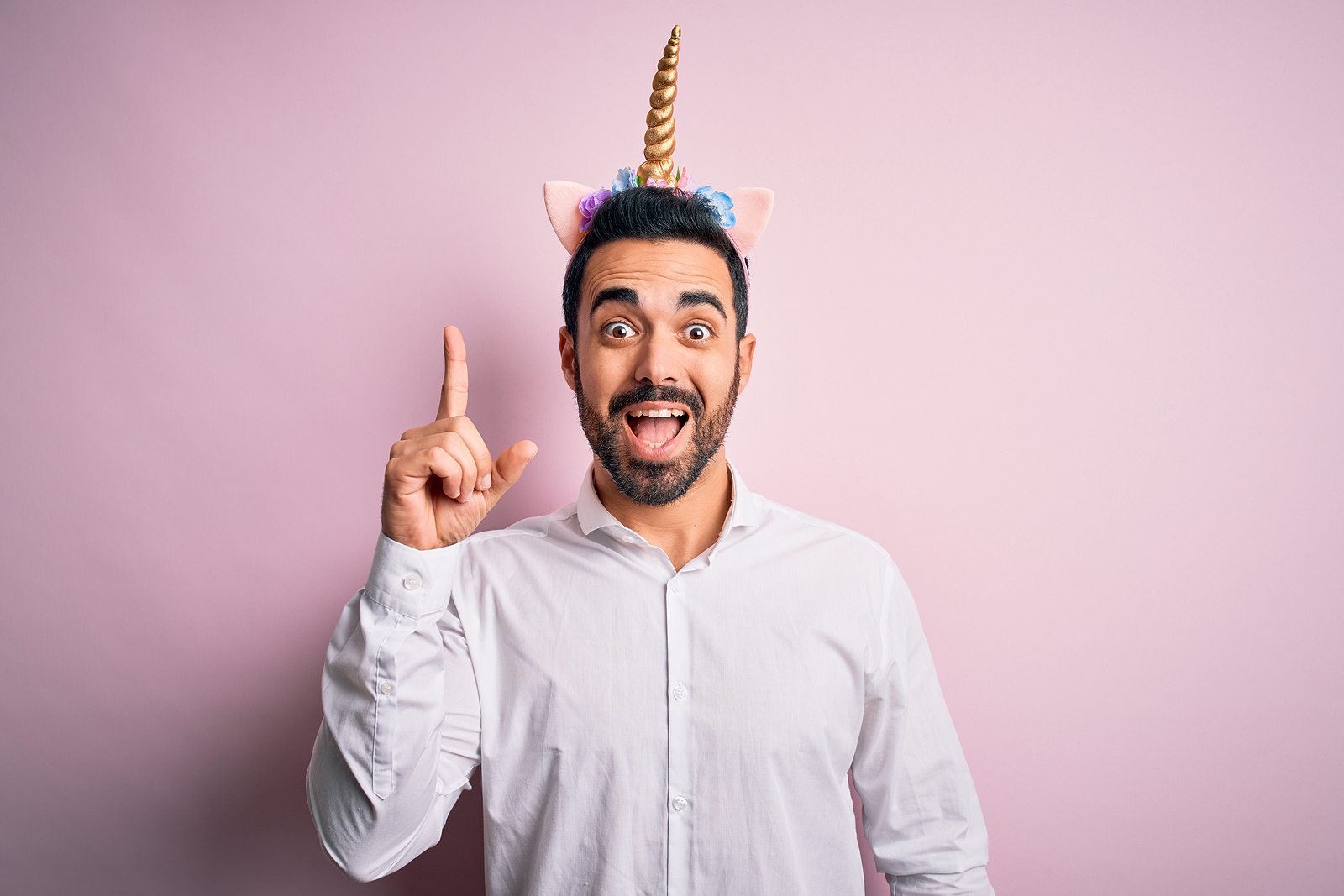 Here's hoping 2021 takes us to new, fresh, wonderful places. Cheers.
Comments
Facebook Comments