Famous Bis: Walt Whitman
September 14, 2022
Share
Donate
Photo credit: Pexels/Jonmark Smith
A little over twenty years ago, I was a regular attendee of my town's Unitarian Universalist youth group (in fact, it's the first place I ever publicly came out). When we graduated high school, one of the church members, the owner of a tiny printing press, gave all of us seniors a collection of beloved classics she had printed. Among them was Walt Whitman's seminal work, Leaves of Grass. I ate it up. And it was very clear from the contents of the epic, free verse poems that Whitman was bi.
Born on May 31, 1819, as one of eight children to an optimistic mother and a former farmer of a father, Walt and his family in his infancy moved to Brooklyn where his father attempted to recover funds he lost from selling off his family farm. Failing to do so, at age eleven he removed Walt from school and got him to find work to add to the family income (child labor laws were pretty much nonexistent in the early 19th century).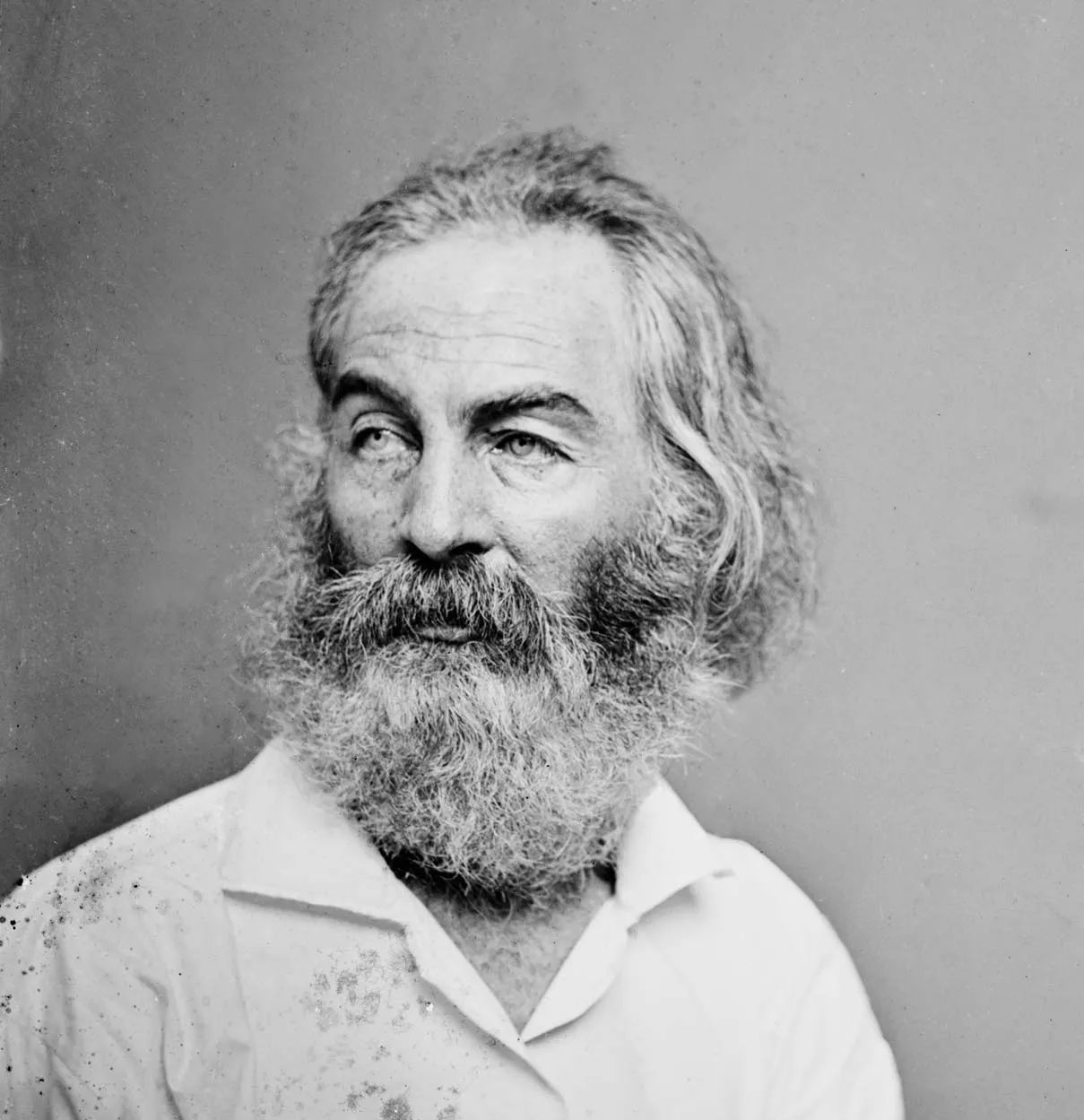 After a few years of working in the printing business, at 17 Whitman began to teach all around Long Island but found the work difficult due to the tough circumstances of the era's school infrastructures. He hated the work and by the late 1830s started to work in journalism. Turns out from several sources I came across that his attitude as a journalist and editor to his coworkers was passionate but often combative, unafraid to call out other newspaper editors by name if he thought they had written in error. It was over the course of his work reporting during these reporting years that Whitman saw firsthand the horror of slavery and became an abolitionist.
In 1855, after years of tinkering around and finding his style utilizing free verse, Whitman self-published a collection of poems called Leaves of Grass. The work covered an array of topics not usually seen in public discourse at the time and, along with its explicit queer themes and sexual imagery, caused quite the controversy. While the first edition only had 795 copies made, the collection caught the eye of many famous Transcendentalists in Concord, Massachusetts, including Ralph Waldo Emerson, Henry David Thoreau, and Louisa May Alcott.
Throughout the course of his life and multiple reprintings, Leaves of Grass evolved in the public eye as a scandalous printing seen for its groundbreaking work and, late in his life, finally got Whitman both the validation and the payments he deserved.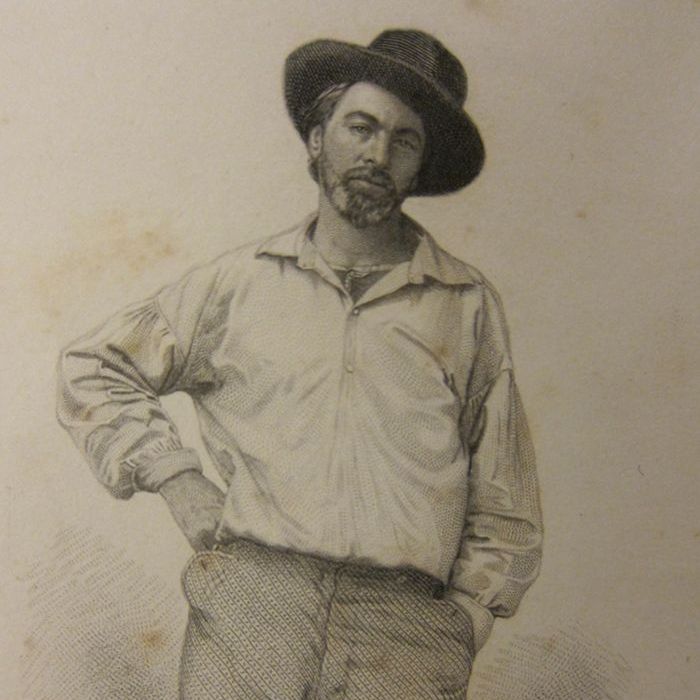 Years later, in 1862, Whitman moved to Washington D.C. (his poetry had not paid off yet) and found work as a nurse and volunteer for the soldiers of the Civil War, seeing anywhere between 80-100,000 soldiers over the course of 600 visits. The atrocious stories he heard and the sights he saw at the hospitals deeply changed and unsettled him, resulting in him writing another collection of work inspired by the soldiers' stories, Drum-Taps.
As for his bisexuality, the prose in his works is not the sole source of discussion of his sexual fluidity. Throughout much of his life, he had a romantic relationship with a bus conductor named Peter Doyle, whom he met in 1866. He often used 16.4 as a code for Doyle's initials in his journals (16 and four being the corresponding letters to Doyle's initials in the alphabet.) There was also a famous meeting between Whitman in his later years and fellow literary #bicon Oscar Wilde.
Wilder later said of the encounter: "I have the kiss of Walt Whitman still on my lips." He was also known to be involved with New York actress Ellen Grey, still carrying her picture around years later and referring to her as "an old sweetheart of mine". (Whitman also often contended that he had half a dozen illegitimate children, but this assertion was never corroborated.)
Whitman's life was not without dark turns. In 1873, at the age of 64, he was partially paralyzed by a stroke (Doyle helped nurse him back to health.) He went home to Camden, New Jersey to visit his sick mother. She died three days after his arrival. Too sick and grieved to leave, Whitman took up in Camden to watch after his disabled siblings. He remained there for the rest of his life.
Though he published at least one more collection of works (Goodbye, My Fancy) and continued to tinker with Leaves of Grass until his dying days, Whitman passed away on March 26th, 1892.
His legacy only grew after his death. Leaves of Grass, once considered extremely controversial, is now considered a major, groundbreaking work in American poetry and poetry in general; free verse became a more accepted form worldwide after the success of his work. He is often called the Bard of Democracy. His poems were incredibly influential and served as a source of inspiration for other poetic luminaries such as Ezra Pound, Langston Hughes, Allen Ginsberg, Adrienne Rich, and June Jordan ― just to name a few.
Whitman was a revolutionary ― both in poetry and in spirit. And he was bi.
One final thing: Readers, please note that a brief article like this one cannot summarize the rich, full life of such an illustrious figure. If you are curious to learn more about Whitman (like the fact that he was an avid naked sunbather! What the what?!) I highly encourage you to consider this article a taster about his life. Please feel free to explore his journey and writings online and at your local library. After that, you will probably want to "sound my [your] barbaric YAWP over the rooftops of the world."
Comments
Facebook Comments