Famous Bis: Richard Pryor
April 27, 2021
Share
Donate
Photo credit: ABC
When we talk about the great stand-ups, there are a few names that are always mentioned. There's Lenny Bruce, of course, and George Carlin (whom I was lucky enough to see live!), and of course, there's the great Richard Pryor. And with good reason — Pryor's personal and confessional, stream-of-consciousness style on his life and social issues are timeless takes on the Black American experience. What many people don't know about this iconic performer is that Pryor was open about his bisexuality — and felt no shame about exploring it.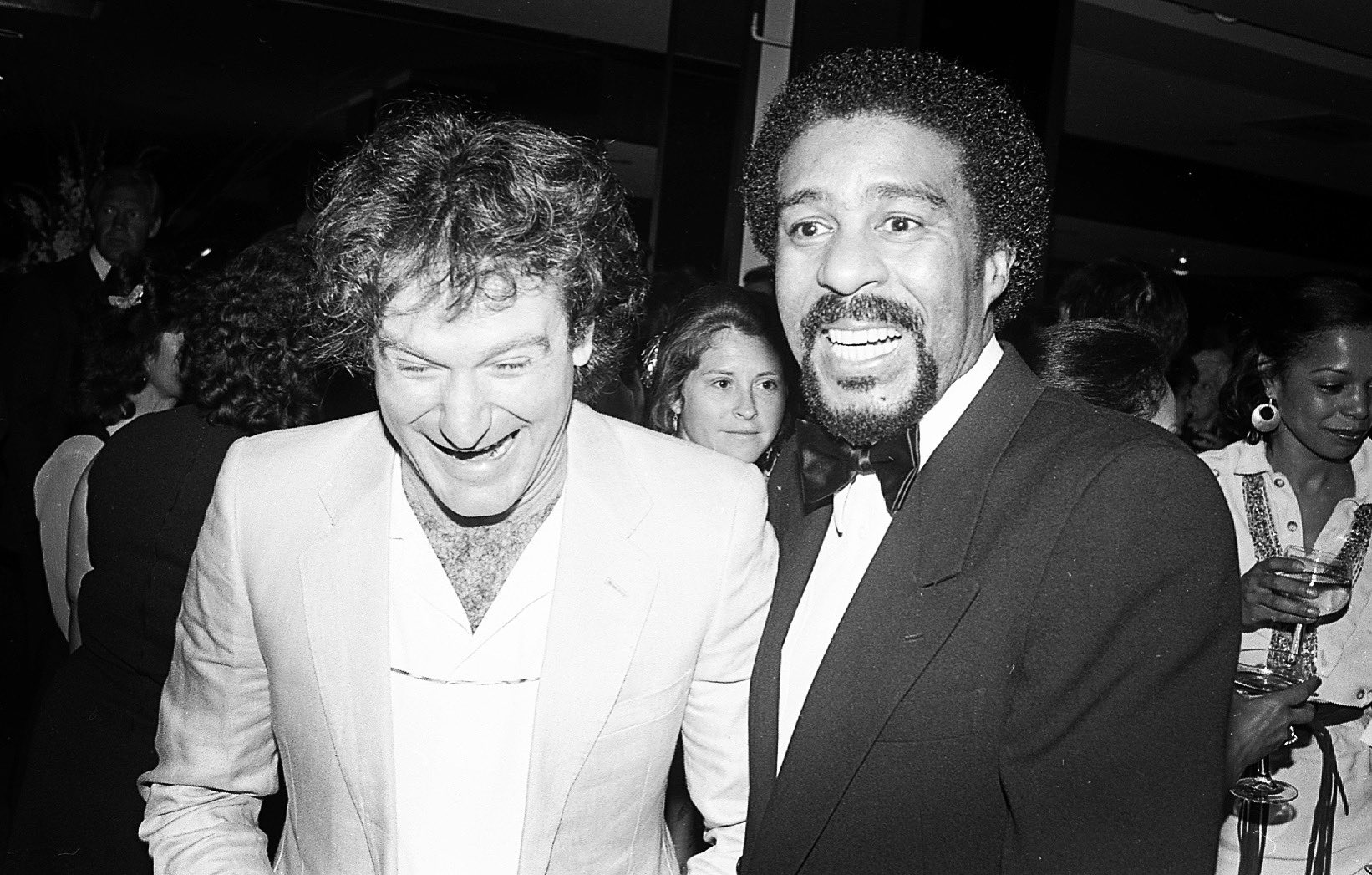 There is an adage in the comedy world that comedians start from a rough life; while that is not always true, Pryor had one of the roughest starts of the comedy world. Arriving on December 1st, 1940, in Peoria, Illinois, Richard Franklin Lennox Thomas Pryor was one of four children born to LeRoy "Buck Carter" Pryor, a former boxer, WWII military man and hustler, and Gertrude (née Thomas). Their union did not last his infancy, and Pryor often witnessed his mother — a sex worker — performing sexual acts on customers in front of him during his youth (including local politicians). Tragically, Richard also experienced sexual assault in his youth, first at seven at the hands of a teenaged neighbor, then soon after from a Catholic priest during catechisms. Ultimately, Pryor was abandoned by his parents to the care of his grandmother, a physically abusive matriarch of a Peoria brothel, at the tender age of ten.
Though experiencing a harrowing amount of trauma, Richard found great solace by escaping to the movie theaters. There he would dream of his future life, hoping to carve out an entertainment career, not unlike Howard Hawks and John Ford. Indeed, his comedic talent began to show at an early age, as he both turned into the class clown (before being expelled at 14) and got encouraged to pursue art after success in some local plays.
After a brief stint in the Army (which he spent mostly incarcerated for a purportedly violent altercation with a white soldier), Pryor briefly returned to his hometown and entertained at a local cabaret before moving to New York in 1963. During this time, he often opened for legendary (or soon-to-be legendary) icons such as Bob Dylan and Nina Simone (who famously calmed him down from his stage fright). As he honed his performance skills, he was mentored by Woody Allen before he started touring the nation.
Pryor started carving out a career for himself as a writer and performer as he honed his routine across the country, hoping to model himself off of Redd Foxx and the genre's typical set-up at the time of straight joke-telling at the mic. While he was earning his spurs, he made appearances on illustrious shows such as The Ed Sullivan Show and The Tonight Show With Johnny Carson, as well as a few acting gigs on the big screen. Richard even managed to cut his first live comedy album during this era.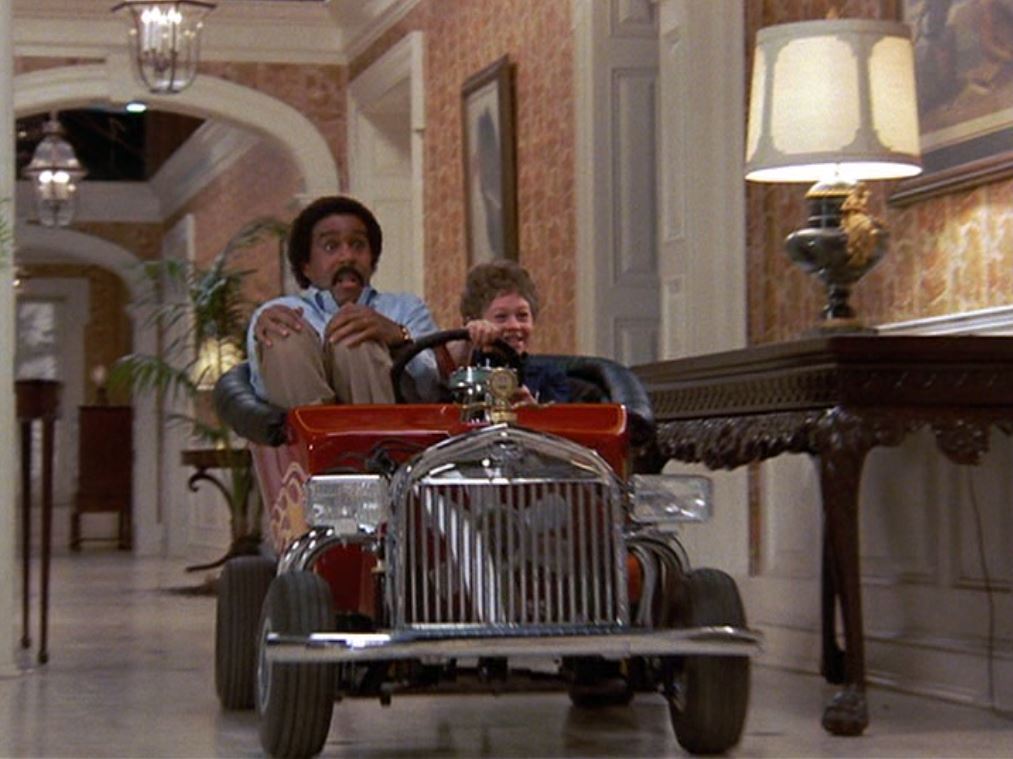 But the constraints of both the form — as well as how he was expected to present his work and life as a Black man in the business — began to chafe the artist until it came to a head on one eventful Vegas night in 1967. Poised to open for Bobby Darin at the Flamingo and break into mainstream fame, Pryor walked onto the stage (with Dean Martin amongst the sold-out crowd), he looked out at the audience, cried out, "What the f*** am I doing here?" and bravely walked off the stage.
For a time, Pryor took a hiatus from stand-up and moved to Berkeley, becoming involved in the counterculture scene and running in the same circles with such figures as Ishmael Reed and leader of the Black Panther party Huey P. Newton. This creative sabbatical proved to be a fruitful time for Pryor. In the mid-1970s, he returned to show business via Hollywood, both landing writing gigs with Sanford and Son (writing for his idol, Foxx) as well as helping to write Lily Tomlin's television specials. This work eventually garnered him an Emmy win.
Eventually, Pryor ended up on the writing staff for Mel Brooks's envelope-pushing comedy, Blazing Saddles (1974) — still considered a provocative classic to this day. He also returned to acting, turning in memorable performances over the ensuing decade in movies such as Lady Day Sings the Blues (1972), Silver Streak (1976), The Wiz (1978), The Muppet Movie (1979), and Brewster's Millions (1985). Pryor also wrote and starred in his own eponymously-named variety show (although it was quickly canceled) as well as some legendary sketches on Saturday Night Live as the first Black man to host the show.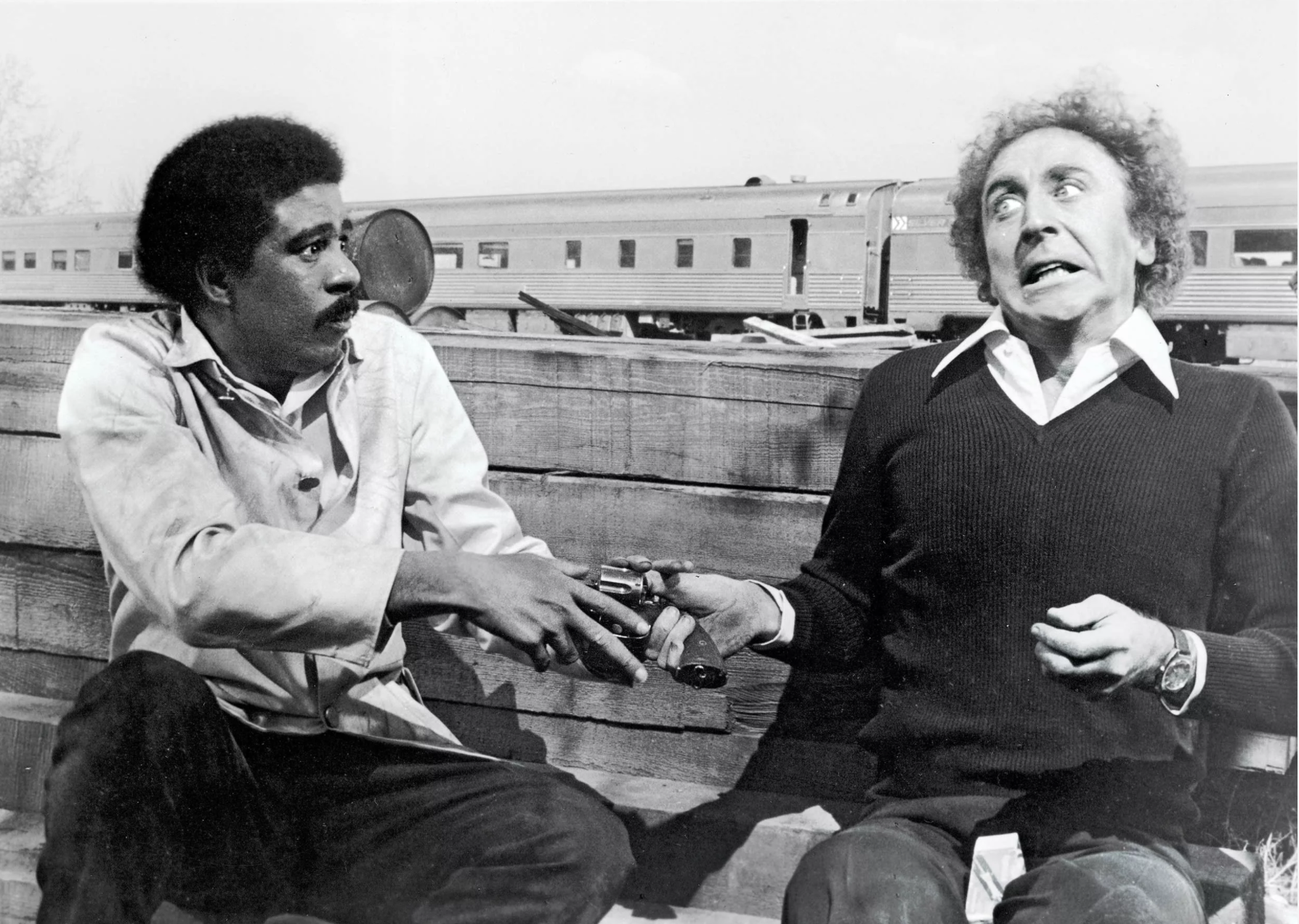 But more than anything, Pryor is remembered for how he revolutionized the art of stand-up. Recording a streak of wildly successful live comedy albums, Pryor pushed the boundaries of the genre, moving to stream-of-consciousness storytelling, personal stories, and building of characters — many colored by his personal experiences as a Black man living in America. His work examined and questioned the issues of race, sex, and culture in ways that were accessible, universally relatable, and revolutionary in ways that are still resonant in modern-day.
His work is legendary and used for study and admiration to this day, memorialized in multiple performances in concert films such as Richard Pryor: Live In Concert (1979) and Richard Pryor: Live on the Sunset Strip (1982). While his work was often profanity-laced and included the use of racial slurs (particularly the n-word), the words were utilized to make specific points about greater American society. Nevertheless, in 1979 after a trip to Africa, Pryor vowed to never again use the n-word in his work — and he never did.
So what about Richard Pryor's bisexuality? Pryor was married a total of seven times to five different women throughout his life and fathered a total of seven children (including actress and comedian Rain Pryor). In between those marriages, Pryor was also known for dating around — including Pam Grier (hello, hottest '70s couple ever) as well as a trans woman, which he detailed in his autobiography, Pryor Convictions (1995). Pryor was also known for joking about his label-less sexuality in public, getting ahead of it by joking about it in certain circles on stage so he could not be blackmailed for it later.
Nevertheless, long after his death, much of the public was shocked when Quincy Jones noted in a revealing 2018 interview that Pryor and actor Marlon Brando had hooked up during the '70s — and Pryor's final widow, Jennifer Lee, quickly confirmed the rumors. Within the year, Jennifer (who is executor to his estate) further confirmed Pryor's queerness by publishing his unabridged, unedited diaries, where the performer explores and discusses his sexuality at length and with deep candor.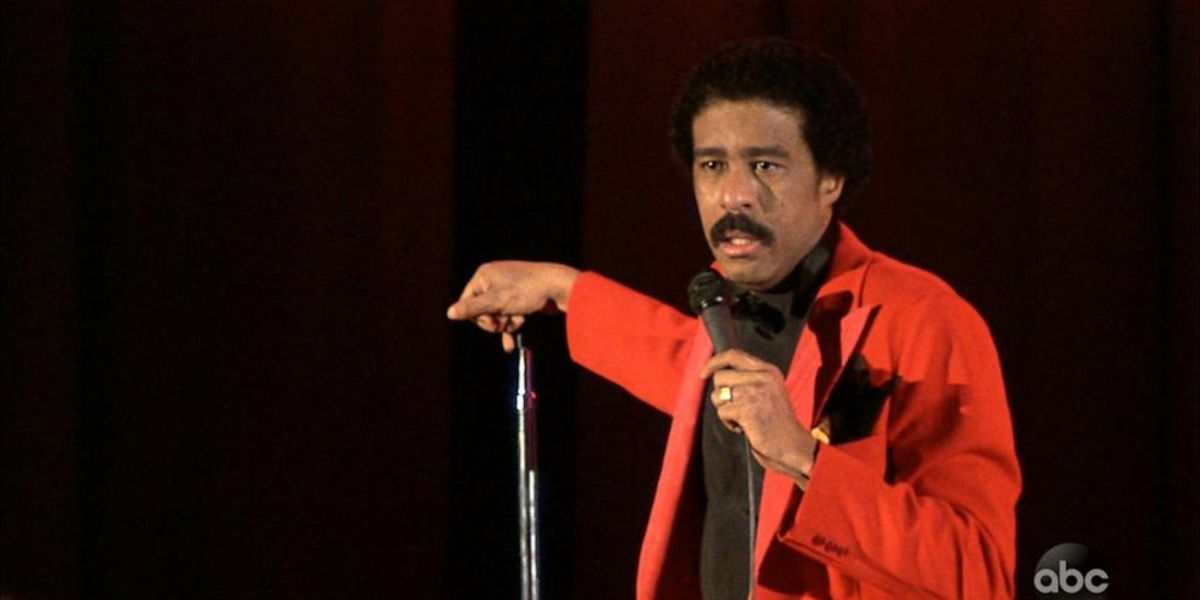 Despite all this level of high artistic output and enormous, Pryor was not without his demons or a paragon of virtuous behavior. The comedian struggled with dyslexia and remained haunted by his traumatic upbringing throughout his life. Pryor was known to be abusive towards his wives and was a heavy drinker. For years he also battled his drug addiction and, at one point during a drug haze in June 1980, intentionally lit himself on fire in an attempt to die by suicide. While he covered this event in one of his sets, purporting it as a freebasing cocaine accident, the fire put third-degree burns over at least half of his body.
In 1986, Pryor was diagnosed with multiple sclerosis, a degenerative and progressive nerve disease that robbed him of the ability to walk and speak. Nevertheless, Pryor strived to continue to perform stand-up for another decade, often being carried onto the stage at the Improv up to the year 1995. Pryor passed in 2005 as a result of a third heart attack.
There is a ton about Pryor's life I have not covered here, but I hope this article serves as a taster to his life and work. Pryor's legacy casts a long shadow, both changing and revolutionizing the art form and paving the way for other innovative and successful Black comedians — Eddie Murphy and Chris Rock both noting him as a profound influence.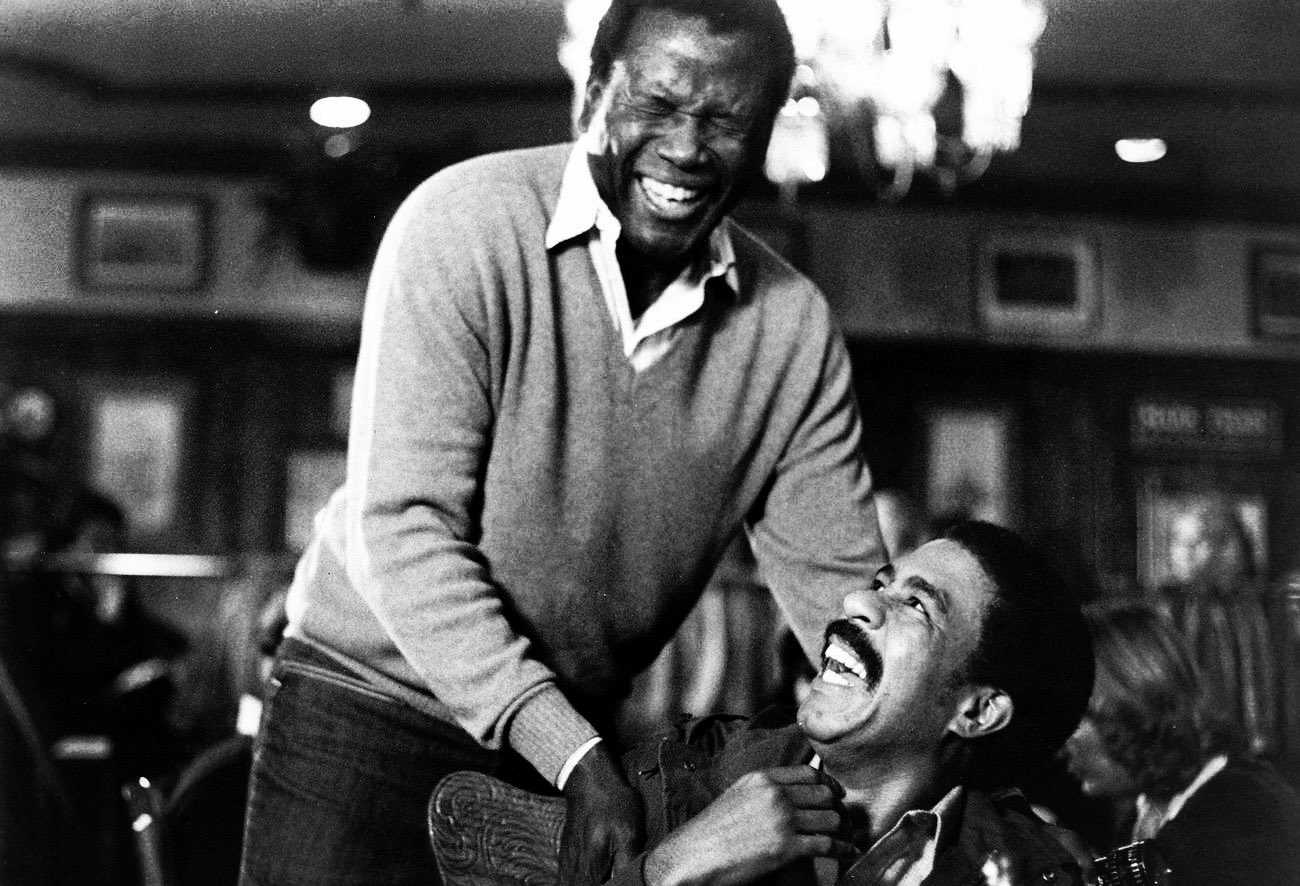 Much of Pryor's material still sings today, providing insight and laughter to generations of listeners and performers alike. His creative work deserves to be mentioned in the list of the all-time greats in stand-up comedy. And he was bisexual.
Comments
Facebook Comments