Famous Bis: Marlon Brando
June 17, 2022
Share
Donate
Photo credit: Pexels/Pixbay
I know I write a whole lot for this website, and I love doing it. I've been writing since I was a little girl. But I've also been a professional actor for over fifteen years. And while all actors have their idols, one film actor from the twentieth century tends to top many lists, both in school and in professional fields. And that is the iconic and incredibly influential dramatic actor, Marlon Brando.

Born on April 3, 1924, Marlon Brando, Jr. was one of three children born to salesman Marlon Sr. and actress wife Dorothy "Dodie" Julia Pennebaker in Omaha, Nebraska. Brando spent much of his youth growing up in Illinois with his two sisters (one of them, Jocelyn, who later became an actress herself) in broken and sad environments. Both of his parents were alcoholics (though his mother eventually joined and became a leader in Alcoholics Anonymous), his father, in particular, proved to be emotionally distant and difficult to please. This led to a troubled youth, including sexual abuse at the hands of his teenage governess, the marital woes of his parents, and emotional neglect which he later detailed in his autobiography.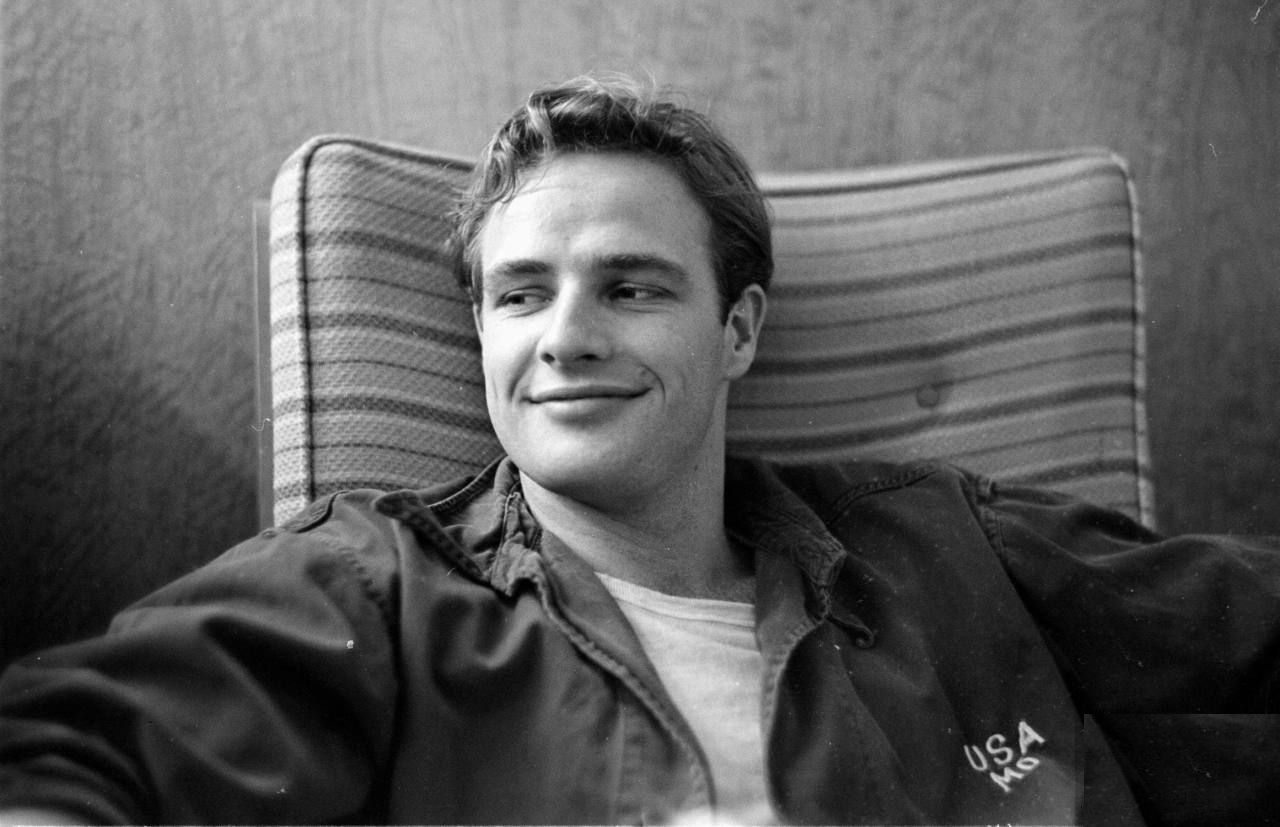 After first getting expelled from his high school for riding a motorcycle through the halls and then also getting kicked out of military school, Brando elected not to finish high school and instead for a time was a ditch-digger. When his father stated he would fund his continued education, he took him up on the offer and followed his older sisters to New York to study theatre, which he had excelled at in school. Eventually, he studied under the tutelage of Stella Adler at the Actor's Studio, honing his talent while learning techniques derived from the Stanislavski system which is now often known as method acting, focusing primarily on figuring out characters' motivations and mapping their emotional landscapes. This led to a more natural style of acting that was new to the theatrical scene and would soon become a trailblazing trait for him both on stage and on screen. By 1944 Brando started getting roles on Broadway and, within a few years, landed one of his most indelible roles originating the brutish Stanley Kowalski in Tennessee Williams' "A Streetcar Named Desire," which garnered him scores of attention and praise.
Within a few years, Brando was asked to reprise the role in the 1951 film adaptation, and his raw, powerful performance made him a megawatt star and a 1950s sex symbol. Within a few years (and another iconic turn as a terminally rebellious member of a motorcycle gang in The Wild Ones) he landed his first Oscar for portraying Terry Malloy, a former prizefighter turned longshoreman struggling to stand up to his corrupt bosses in the 1954 drama On the Waterfront. These naturalistic performances paved the way for a new, less-stilted technique of acting to dominate our screens, which is still on display today.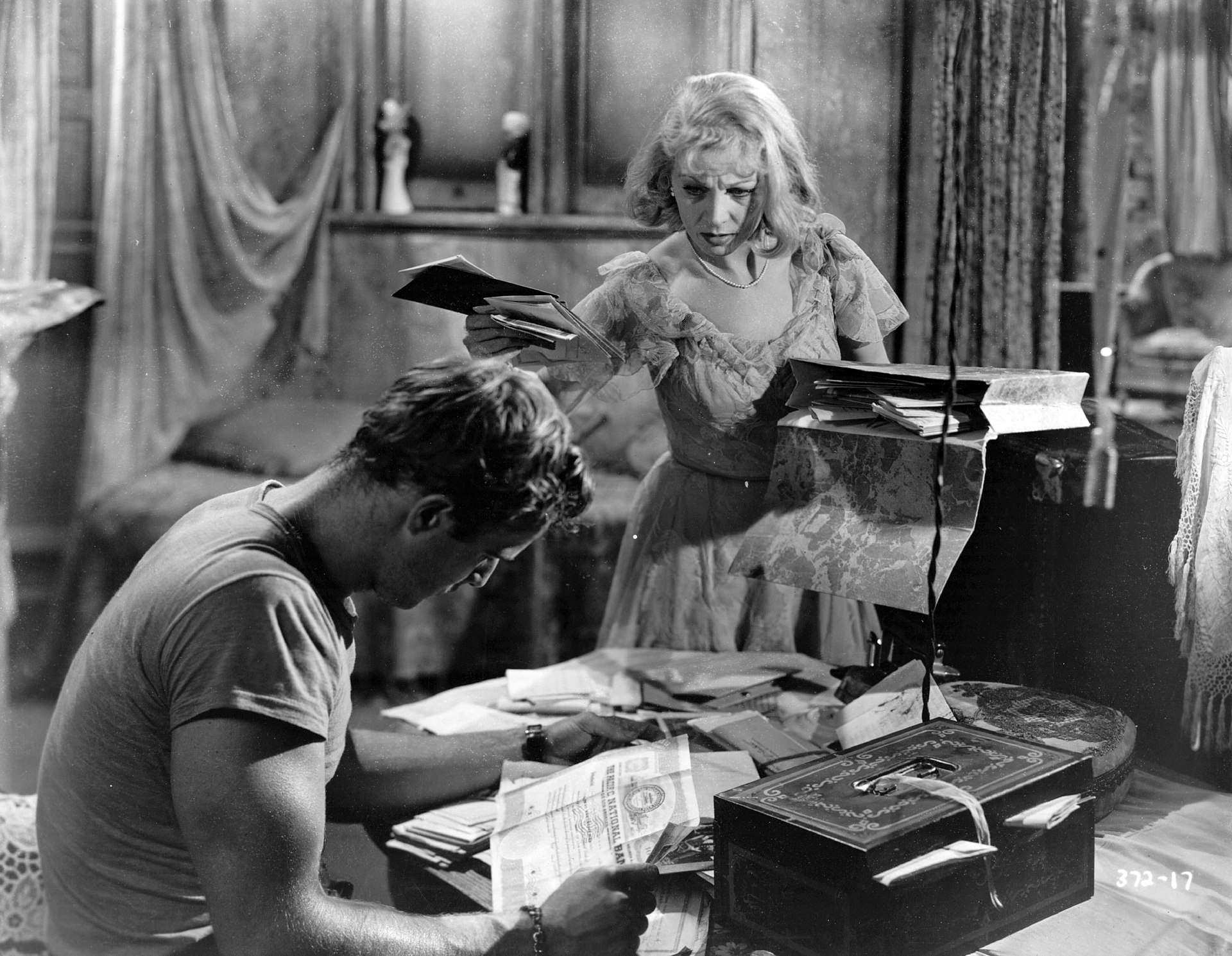 While the '60s weren't especially kind to his career, Brando enjoyed a career revival (and another Oscar win) for his turn as the much-parodied Mafia boss Vito Corleone in 1972's The Godfather. He notoriously refused to accept the statue, instead sending Native American civil rights activist Sacheen Littlefeather to go in his stead to shine a light on the damage Hollywood had done to indigenous tribes with inaccurate and harmful portrayals on film. The rest of the decade saw Brando taking high-paying but brief character roles in films like Superman and Apocalypse Now.
As far as his bisexuality, this has been confirmed by multiple sources, including Brando himself. In 1976, Brando said in an interview with a French magazine: "Homosexuality is so much in fashion, it no longer makes news. Like a large number of men, I, too, have had homosexual experiences, and I am not ashamed. I have never paid much attention to what people think about me." In 2018, famed music producer Quincy Jones confirmed in an interview that Brando and comedian Richard Pryor were involved (and supposedly James Baldwin as well), which Pryor's final widow Jennifer Lee-Pryor corroborated. Brando was also known for having an intense friendship with childhood friend and fellow actor Wally Cox, going so far as to say that if he were a woman he would have married him and that he was the love of his life — and notably got some of his ashes from his wife and had them mingled and disseminated with his own upon his death. The actor also had three wives over the course of his life and fathered 8 children (and adopted 3 others) as well has had countless affairs with other women, including but not limited to Marilyn Monroe and Rita Moreno.
But Brando led a fascinating life even beyond his tremendous contributions to the world of film. For one thing — most people don't know that he was a huge lover of cats. He is noted for saying, "I live in my cat's house" — which anyone who is lucky enough to own a feline can tell you is facts through and through. One of his first cats even figures into a hilarious excerpt from Elaine Stritch's luminous one-woman show, Elaine Stritch: At Liberty. But perhaps the most famous cat associated with Brando was, in fact, not one of his own.
In the famous opening scene of The Godfather, the cat in Brando's lap was a stray on the Paramount lot that director Francis Ford Coppola picked up and, without a word, plopped into the actor's lap before they shot the scene. While the cat's purrs ended up muffling Brando's lines enough that he had to later loop them, a few things were established: 1) the addition of the cat to the scene added a tenderness to the Vito character that wasn't there before (though some cinephiles argue the feline was a metaphor for the boss' hidden claws) 2) it forever established the villains-with-lap-cats trope in stories, and 3) as a cat owner and actor, I can tell you that if a cat is purring so much that it's messing up audio, that is one happy kitty being handled by an extraordinary cat lover.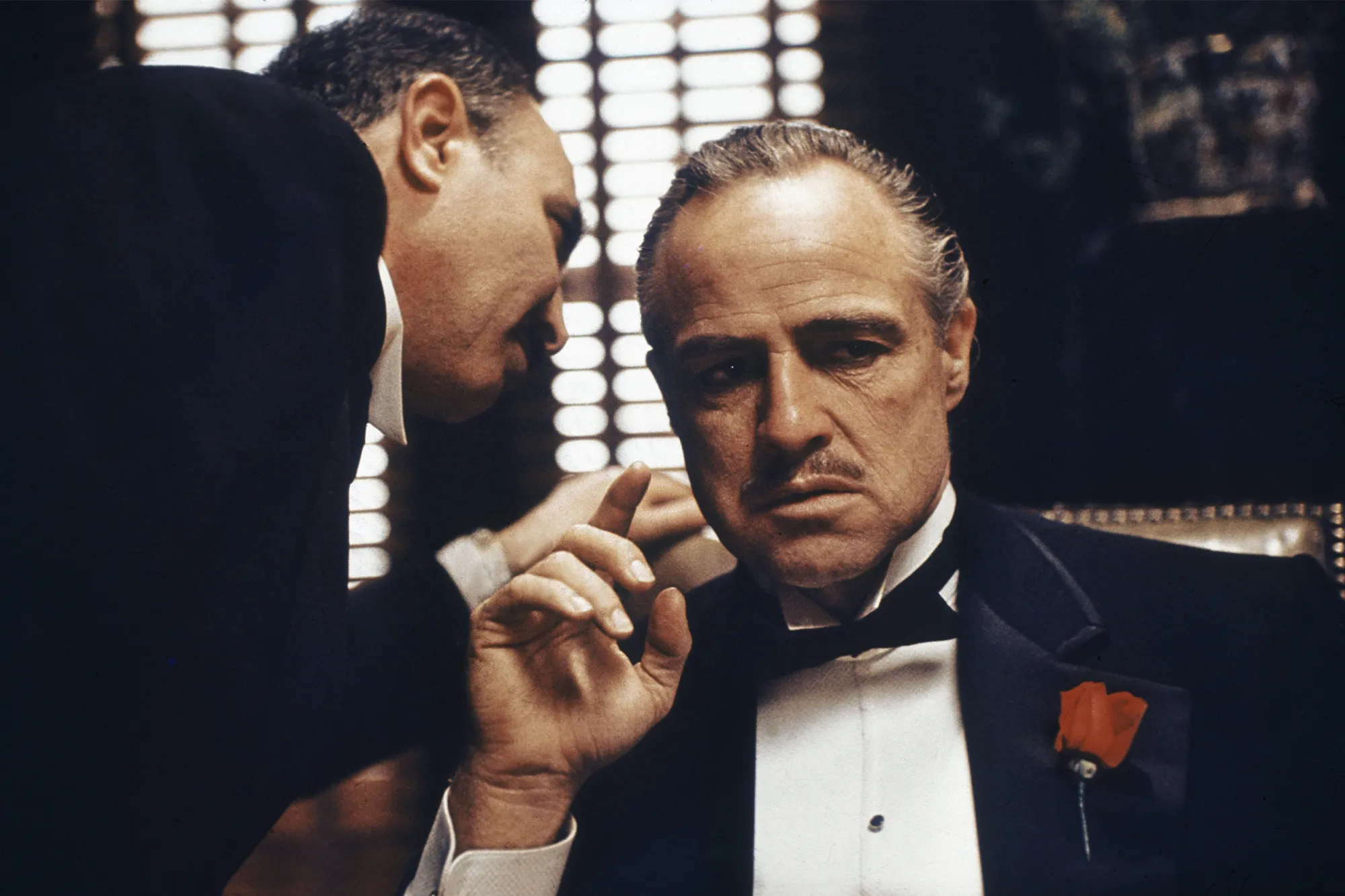 Brando also had a good habit of falling on the right side of history. He worked extensively in the civil rights movement and attended the March on Washington. He also went on several Freedom Rides along with Paul Newman. He also donated and brought awareness to such causes as the Black Panther party, Native American issues, UNICEF, housing rights, and environmentalism, among many others.
Also, fun fact: Brando was one of the first in Hollywood to own a personal computer.
This is not to say that Brando had a squeaky-clean image. He was notorious for high demands while on set, often not memorizing his lines and either having them on cue cards or using an earpiece where he was fed the lines. Often his antics off-set antics would have him showing up late to set and skyrocketing production costs. There are also questions regarding an alleged sexual assault of his onscreen partner in Last Tango In Paris, which I will not go into detail here for fear of triggering anyone.
Marlon Brando passed away on July 1, 2004, from respiratory failure. It is impossible to sum up the life of such an influential artist — the good, the bad, and the ugly — in such a limited space, so I hope you will consider this article a taster of his life. His cinematic work is still heralded and studied in film schools across the globe and revolutionized acting techniques across the globe. And he was bisexual.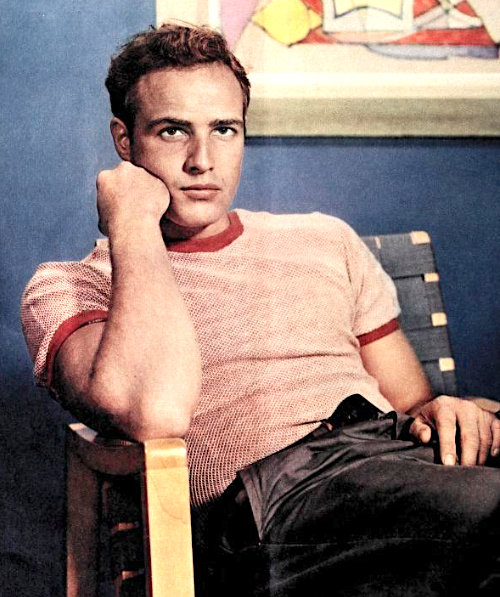 Comments
Facebook Comments