Painter, printmaker, and a seminal figure in the Section D'Or — the artistic society that spawned Cubism — Marie Laurencin was a Modernist with a difference. Adding what many consider to be a uniquely queer, feminine aesthetic to the Cubist style and openly having relationships with men and women alike, Laurencin lived her truth fearlessly, paving the way for women artists and proud queer femmes to come.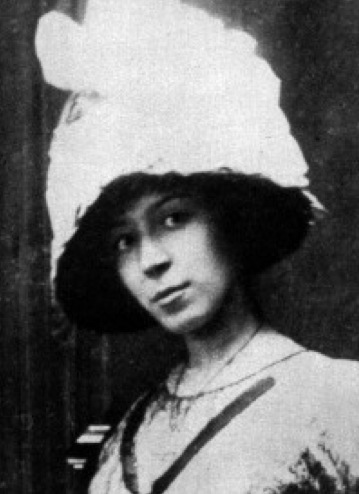 The illegitimate child of a working-class woman who was believed to be of Creole heritage, Laurencin began her artistic career by training as a porcelain painter in the Sevrés factory. Discovering she possessed a true talent for painting, she was able to move back to Paris in order to access formal teaching at the Académie Humbert. It was there that she was introduced to Picasso and other members of the Section D'Or and what would later become the Cubist movement. Though the Parisian art world was very much a boys club, Laurencin was talented and persistent enough that she successfully managed to exhibit at both the Salon des Indépendants and the Salone des Automne — annual exhibitions that shaped European art in the early decades of the twentieth century.
It was at the Salon des Indépendants that Laurencin met Guillaume Apollinaire, the father of modern surrealism, and the two of them embarked on a high-profile affair. Both artists influenced each other's work significantly, though Laurencin had the greater impact of the two, with Apollinaire describing the two of them as gender-inverted reflections of each other. Despite this imbalance, however, the influence of surrealism can still be seen in her work, which is filled with symbolism and in places has a disorienting dream-like quality.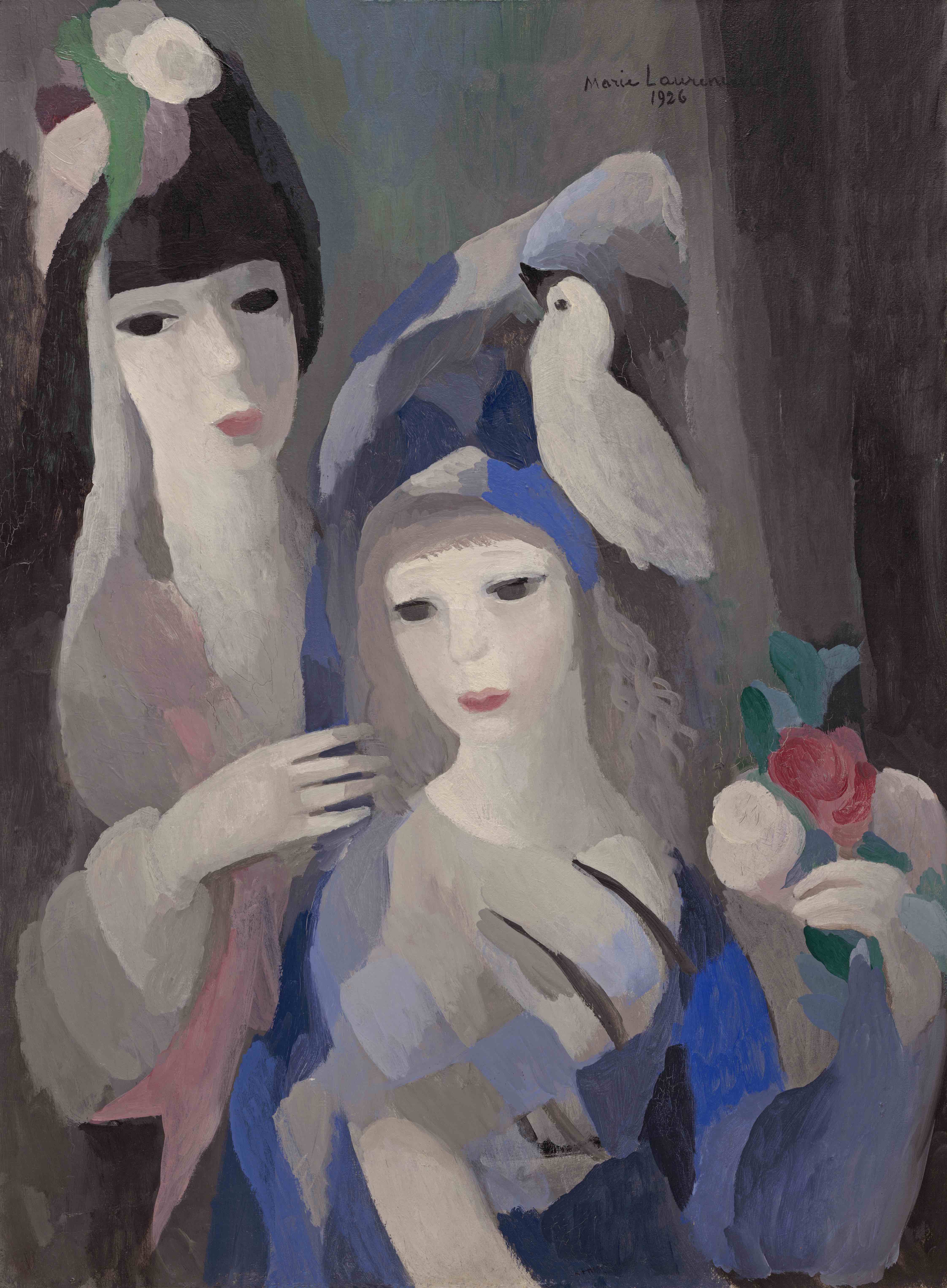 After she was done with Apollinaire, Laurencin married a German count and spent the first world war exiled with him in Spain. When the war was over, she ditched the count and took a string of lovers, both male and female, joining Gertrude Stein's salon filled with queer women creatives and befriending famous lesbian actress Natalie Clifford Barnard.
This queer feminine influence in her life became increasingly visible in her work, described by Alex Pilcher in A Queer Little History of Art (2017) as "queer femme with a Gallic twist," featuring "sidesaddle Amazons" as its subjects. Though Laurencin always maintained that her work was never really Cubist, claiming she lacked the capacity to properly paint in that style, there is at least a powerful Cubist element to her work. Similarly, her impact on the Cubist movement is considerable. For all that, she didn't consider herself truly a part of it.
Around 1924, Laurencin branched out into costume and set design, taking her magical high femme aesthetic to the stage. She also started to achieve international fame and recognition as a portraitist in this period, featured in Vanity Fair, and being inducted into the Legionne D'Honneur in France. Even with commercial success and rising fame, Laurencin didn't let go of the queer and radical elements of her practice, going on to illustrate a translation of Sappho by Edith de Beaument that would later be suppressed by the Nazis.
Despite the dangers posed to her as an openly queer artist during the Nazi occupation, Laurencin refused to leave Paris for the duration of the war, even after she lost her home to a Nazi requisition. Fortunately, she survived the experience and was able to pick up where she'd left off after the war ended, stepping right back into costuming and theatre design as if she'd never left.
While some critics dismiss Laurencin's work as trivial because of its feminine aesthetics, others believe that that femininity is what made it great, providing an interrogation of the masculine norms in both art and society at large. As well as the obvious presence of sapphic desire commingling with female agency in her work disrupting heteronormative expectations.
Her female figures frequently challenge the male gaze, causing no small amount of discomfort in certain observers who are used to women in art being portrayed in a particular way. Her life was as bold as her art, openly and freely loving whoever she chose, defying Nazis, and refusing to compromise herself or her values.
Comments
Facebook Comments