Famous Bis: Colette
By Siobhan Ball
August 31, 2018
Share
Donate
Photo credit: Image/Metro-Goldwyn-Mayer
One of the great French novelists and best-known bi women of the early twentieth century, Sidonie-Gabrielle Colette, is finally getting the movie she's always deserved. The film is set to release in 2018 from the same studio that gave us Carol, so we can confidently expect them not to shy away from an honest depiction of her sexuality and to showcase this fascinating woman in all of her complexity. But who was Colette, and why should you want to watch a film about her life?
Everything began with a bad marriage. Colette's first husband, Henry Gaultier Villiers, was an older man who encouraged her to write and have affairs with women. Her Claudine series, following a young bi woman from boarding school through marriage to affairs with women, was not only semi-autobiographical but achieved that rare thing — popular and literary acclaim at once (of course, like many successful women writers, it undoubtedly helped that she wrote under a male name). Though it sounds idyllic at first, especially for a time period where women had little freedom, creative, sexual, or otherwise, Villiers soon turned abusive and controlling — locking her in a room under orders to write when her work wasn't as prolific as he would have liked.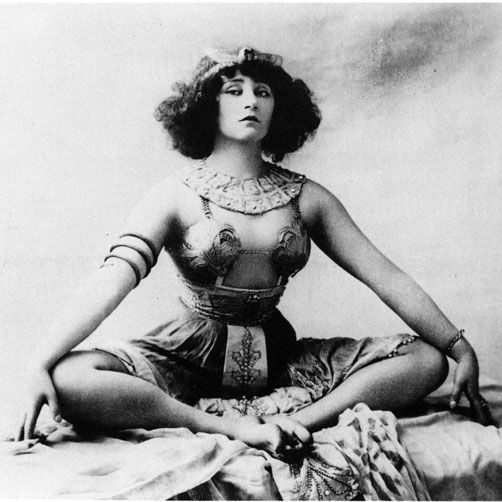 Eventually, Colette managed to divorce Villiers, but even then, he managed to keep the copyright to her work, leaving her with nothing to live off of. Most women in her situation would have had to turn to family charity to survive and felt compelled to find a new husband as quickly as possible. Colette turned to acting instead.
In early twentieth-century France, actresses were synonymous with sex workers, though, in reality, it was more of an overlapping Venn diagram than a straightforward equivalence. Colette largely worked in music halls to start with, acting out scenes from her Claudine novels. This brought her next to nothing, and so she moved on to perform at the Moulin Rouge, a place where full nude scenes were allowable so long as the actresses stayed perfectly still en tableaux while the curtains were raised. During this time, she had several relationships with high-profile lesbians from the Paris literary-libertine scene, one of whom, Mathilde "Missy" de Morny, joined her on stage for a riot-inducing performance.

Despite the legality of homosexuality in France, since the revolution legalized all former victimless crimes, public opinion remained hostile. So while Paris had a thriving gay culture, filled with exiles from countries that still punished it harshly, being out and proud remained a dangerous proposition. Colette and Missy had been living together for quite some time before their riot-inducing performance, long enough that an audience seeking titillation knew to be outraged that their kiss was real and not joylessly simulated for their amusement. The audience's rage spilled over into the streets outside the theatre and was so wild and violent that Colette and Missy had to live in separate homes for safety reasons — though their affair lasted many more years after that.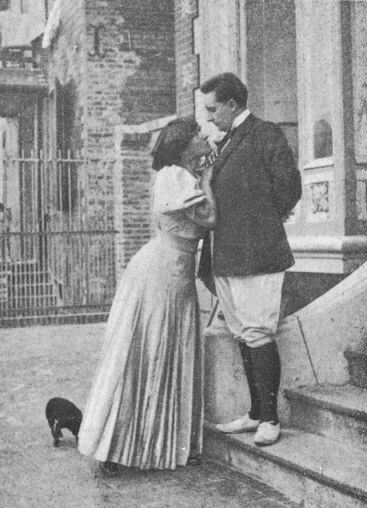 Eventually, Colette married another man, Le Matin's editor-in-chief Henry de Jouvenel. Their marriage seems to have been happy for a time, producing a daughter and some of Colette's finest work. In addition to regular contributions to Le Matin, she wrote several novels, including La Fin de Chéri — a story of love between an older woman and a younger man. In 1934, she divorced Jouvenel to marry a younger man of her own, writer and editor Maurice Goudeket. The two of them remained together until the end of her life, with Goudeket caring for her in her final years and taking on the administrative role in publishing her collected works.

Colette's greatest work, Gigi, was produced during those years, and it led to her performing what amounts to a public service — spotting and giving that first big break to Audrey Hepburn. Though best known in film form, Gigi was adapted first for Broadway, and Colette hand-picked Hepburn for the starring role, despite her lack of stage experience. Hepburn's career was made as a result, and, we can only imagine, Colette did a lot of saying "I told you so" to those who'd wanted a more experienced actress on the boards.
Dying surrounded by her beloved cats and equally beloved boy toy Goudeket, Colette was the first woman to be granted a French state funeral for her contribution to literature. Continuing to write and tell the stories of women's realities up until the last moment, she was recognized as one of the greatest French writers even in her own lifetime, despite the barriers of misogyny. Now, when women's work faces fewer barriers to appreciation, she's beginning to receive the recognition she deserves.
Comments
Facebook Comments