Famous Bis: Judy Garland
September 01, 2021
Share
Donate
Judy Garland was an actor, singer, and dancer whose exceptional voice and endearing vulnerabilities combined to create one of the world's most notable and enduring Hollywood icons. Though Garland is well known as a gay icon, especially among older generations of LGBT folk, her bisexuality is less well known. Garland shot to fame with her iconic role as Dorothy Gale in The Wizard of Oz (1939), for which she won a junior Academy Award. Other standout works of Garland's included Meet Me in St Louis (1944), A Star Is Born (1954), for which she won a Golden Globe for best actress, and Judgment at Nuremberg (1961), which saw her getting an Oscar nomination for best supporting actress. Garland also had a successful musical career — her record Judy at Carnegie Hall (1961) made her the first woman to win a Grammy for Album of the Year.
Garland was born Frances Ethel Gumm in Minnesota, 1922. She began her career as the youngest of the "The Gumm Sisters," a dance act consisting of Garland and her two sisters. After theatre legend George Jessel encouraged the trio to pick a more appealing name for themselves, she adopted the name Judy Garland. According to Garland's daughter, Lorna Luft, the name was chosen after Jessel himself remarked that the sisters "looked prettier than a garland of flowers."
Her first big break came in 1935 when she was signed to Metro-Goldwyn-Mayer (MGM) Studios. Initially, the studio was unsure what to do with her; Garland was too old for traditional children's roles and too young for adult roles. Her appearances were unconventional by Hollywood's standards, and she stood out among the other leading ladies of the time. Garland was short and pear-shaped; they were all tall, blonde bombshells with hourglass figures. She grew insecure about her appearance, and her anxieties were exacerbated by the caps on her teeth and rubber disks to reshape her nose that studio executives would make her wear during filming. Charles Walters, who directed Garland in several films including Easter Parade (1948) and Summer Stock (1950), once said, "[She was] a big success, but she was the ugly duckling ... I think it had a very damaging effect on her emotionally for a long time. I think it lasted forever, really."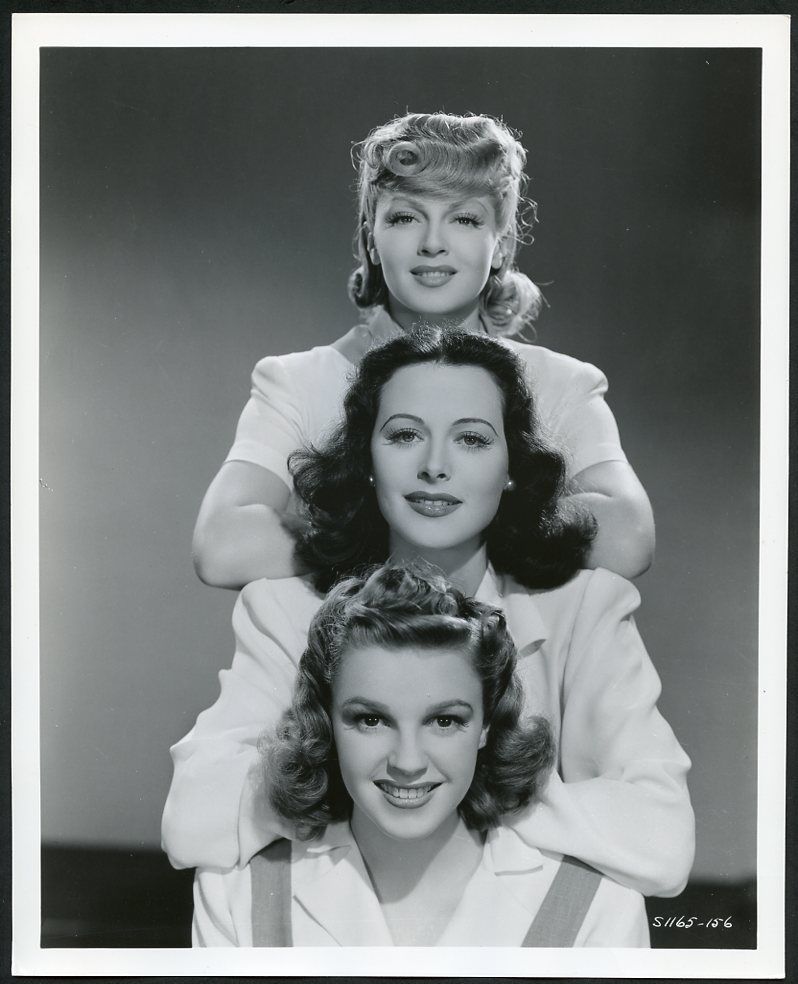 Though MGM had helped Garland find success in her career, the mental and physical damage the studio inflicted on her would haunt her for life. Despite being a healthy weight, they demanded she constantly diet, feeding her only soup and amphetamines to keep her awake during long filming hours. Garland's own mother had fed her diet pills and restricted her eating from as young as seven, so when MGM did the same, she never questioned their behavior. This treatment would fuel Garland's future substance abuse and the overdose that eventually killed her in 1969.
In her late teens, Garland became enamored with Artie Shaw, a bandleader and Hollywood's then resident bad-boy. MGM's head of publicity, Howard Strickling, did not approve of the growing affections between Shaw and Garland. He ordered that Betty Asher (sister to Garland's then-director William Asher) was "to keep an eye on her." The two grew close, with Asher supporting Garland through an abortion forced by studio heads and attending her wedding to Vincente Minnelli as a bridesmaid. "They were often seen together in MGM's Arthur Freed unit, nicknamed 'the fairy unit' due to speculation of what occurred there behind closed doors." Eventually, Garland learned of Asher's deception and "spying" and cut the relationship off.
David Shipman's book Judy Garland: The Secret Life of an American Legend (1993) details Garland's bisexuality, including Garland's relationship with "an unnamed woman," who is presumed to be Asher. Her fifth and final husband, Mickey Deans, claimed that whilst Garland preferred to have sex with women, she would rather form long-term relationships with men. This, however, may be due to the homophobia and biphobia of the time. Though Garland was bisexual herself and aware of her husband's sexualities, she considered them to be not static. When she caught husbands Vincente Minnelli and Mark Herron having affairs with men, she reacted with outrage, unable to understand how their attraction could be limited only to the same sex.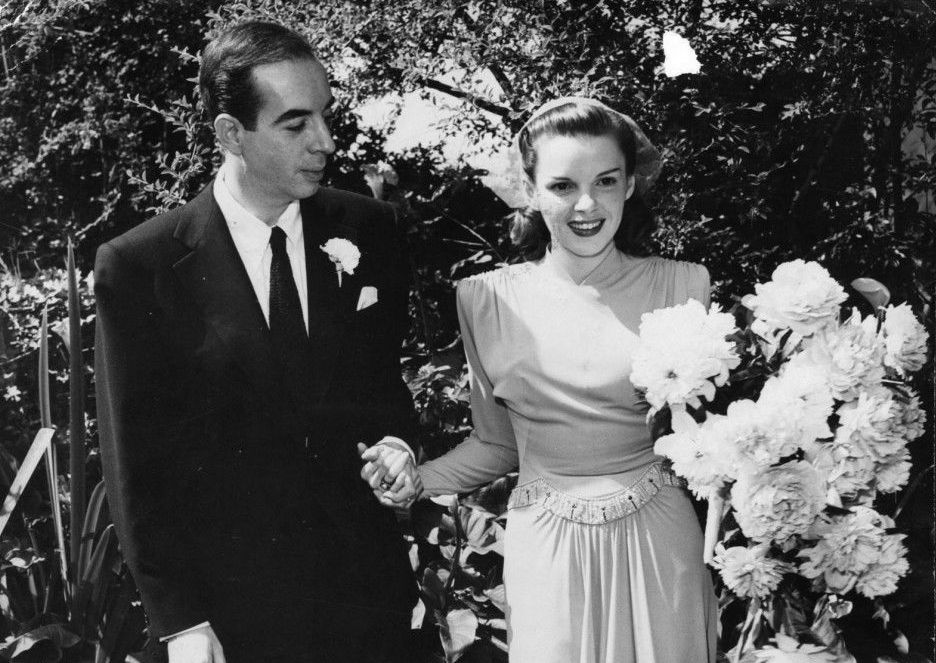 Garland's infamous turbulent love life often made the headlines. The star married five times. Her first marriage, at age 19, was to composer David Rose (1941-44). Soon after, followed her then director Vincente Minnelli (1945-51) — together, they had one daughter, actor Liza Minnelli. Shortly after their divorce, she married show business mogul Sidney Luft (1952-65), with whom she had Lorna and son Joey Luft. Then there was actor Mark Herron (1965-69), and finally, musician Mickey Deans (1965), just months before her death. On their wedding day, she remarked to the press, "Finally, finally, I am loved." Despite the struggles she faced in her own life, Garland was a genuinely loving mother and cared deeply for her children. "One of the biggest misconceptions about my mama is that she didn't provide me with a happy childhood," Liza Minnelli told Vogue, "There were highs and lows for sure, but I can say I was very happy."
Garland's best biographer, Gerald Clarke, concluded from the first-hand accounts of friends and family, as well as the extreme behaviors (suicide attempts, drug addiction, and impulsive decisions) well-documented by both the press and Garland herself, that it was likely she was bipolar. For all her life, she had searched for a way out of her personal turmoil to a happier existence. She lamented in the months leading up to her death, "I wanted to believe, and I tried my damnedest to believe in the rainbow that I tried to get over, and I couldn't... So what!"
However, Garland resented that the public saw her as a tragic figure. In an interview with The Guardian, Lorna Luft confirmed this.
We all have tragedies in our lives, but that does not make us tragic. She was funny and she was warm and she was wonderfully gifted. She had great highs and great moments in her career. She also had great moments in her personal life. Yes, we lost her at 47 years old. That was tragic. But she was not a tragic figure.
Garland was an icon for the LGBT community of her time. Many identified with Dorothy's journey in The Wizard of Oz (1939) as a metaphor for the gay experience. Her personal life was relatable too, as William Goldman wrote, "Homosexuals tend to identify with suffering. They are a persecuted group, and they understand suffering. And so does Garland. She's been through the fire and lived — all the drinking and divorcing, all the pills and all the men, all the poundage come and gone — brothers and sisters, she knows..." Ever an advocate for the underdog, Garland loved and supported her LGBT audiences. "She never thought of people as being gay or straight — she thought of them as people," explained Luft, "Why is my mother such a huge icon in the gay community? The answer is, there is no answer."
Comments
Facebook Comments