Bis To Watch: Tik Tok
By Siobhan Ball
August 03, 2021
Share
Donate
Photo credit: Pexels/RODNAE Productions
TikTok's a thriving medium for exciting content of all kinds, and so, of course, it has a vibrant bi community. Here are some of the best bi creators from the app, creating content on everything from the practicalities of polyamory to 18th-century hot girls in France.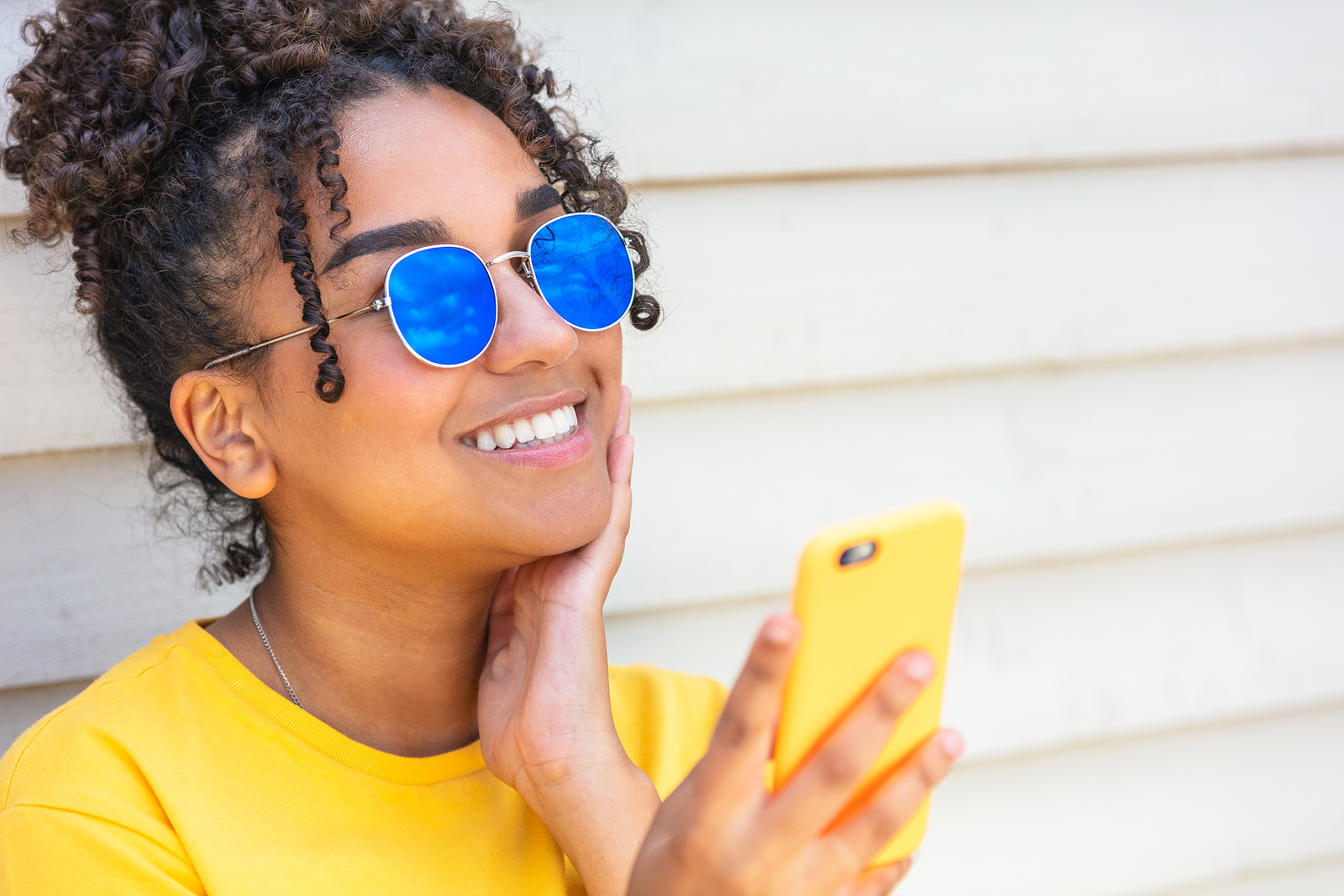 Capri Campeau
Styling herself the "fairy bi mother," Capri has a mission — to guide newly awakened bisexuals through the new world and experiences they're going to have, spreading knowledge and self-love along the way. Inspired by her own coming out experience, where she told her parents she was "a lesbian who also liked boys" because she'd never heard the term bisexual, Capri's channel is informative, positive, and filled with bi humor. It's also a good resource to link to clueless allies and anyone else who wants to learn.
Patrick Diamond
With a TikTok full of nerdy fandom goodness, Patrick spent the entirety of Pride month creating a #pridepedia where he gave us the rundown on a different queer character every day (though some characters like Constantine ended up getting spread out over multiple days). It's a great resource if you're looking for more queer media to explore, as well as providing criticism when creators slide into queerbaiting in an attempt to have it both ways. When he's not sharing his near-encyclopedic knowledge of comics and deconstructing fragile masculinity, Patrick is also an excellent cosplayer, and his Loki, in particular, is outstanding.
Poly Philia
Run by Leanne, Poly Philia explores polyamory from the perspective of a "Gen Z bisexual, autistic, and Chinese non-binary woman." Providing polyamory 101 style information on everything from polyamorous family structures to terms like hinge and anchor partner, Leanne also answers personal questions about her own polyamorous life. From covering the connection between neurodivergence and polyamory to dismantling the ridiculous stereotypes (which share a lot of overlap with general bi stereotypes) that get thrown at polyam people. Leanne is both entertaining and educational. What more could you want?
Elle Lexxa
Musician and creator of a vintage jewelry empire Elle Lexxa really hit it big on sapphic TikTok with her creation of the 18th-century hot girl persona. Styled around the ladies and courtesans of the court of Versaille, her highly charged videos feature guides to dressing, dating, and living like a modern 18th-century hot girl — all to the sounds of her extremely queer music. Come for the Marie Antoinette/Madame du Barry sexual tension and stay for Phantom of the Opera's Christine reimagined as a dominatrix in a music video. Corsets, fire, and truly beautiful shoes.
Liv Tyrell
A Black femme living at the intersections of disability, queerness, and Blackness, Liv provides extremely relatable content about her experiences as a bi femme who came out after years of only dating men. Covering invisibility, the difficulty in signaling to other women, and how very different it is dating women and men, it's all a big mood for anyone who has been there. Her other videos stress the need for intersectionality, especially in queer spaces, covering topics like the racism mixed Black people often face from white family members and what she's termed 21st-century redlining, the housing discrimination still faced by Black people today. Plus, she has adorable pet rabbits and does hair tutorials.
Rae An
Rae An is a disabled bisexual Jewish educator who provides accessible information on both the basics of Judaism and more complex theological topics. In amongst that are Jewish Dad jokes, queer micrographic art, and stories about her life and family history that are entertaining and moving by turns. The principles of an American Hebrew school in real life, working for an LGBTI synagogue, Rae An works to make services accessible and welcoming for all — broadcasting their Shabbat services every Friday and frequently affirming that everyone, including all LGBTI people, is made in the image of God.
Comments
Facebook Comments