Bi Book Club: Mangoverse
By Siobhan Ball
December 04, 2019
Share
Donate
Photo credit: Pexels/Craig Adderley
Shira Glassman's Mangoverse is an unlikely combination of cozy crime and epic fantasy featuring a predominantly Jewish, POC, and queer cast. Set in the fantasy kingdom of Perach, the story follows the young lesbian Queen Shulamit, her best friend turned bodyguard Rivka, Rivka's shapeshifting dragon boyfriend Isaac, and Aviva, the bi royal cook — and eventually Shulamit's co-Queen.
The first book, The Second Mango, starts after the death of Shulamit's father, and the disappearance of Aviva left Shulamit alone and bereft. In the midst of this, Shulamit attains the throne. If the loneliness wasn't bad enough, she also can't eat anything prepared in the palace kitchens anymore because Aviva was the only one who took her severe food allergies seriously. Aviva's absence has turned mealtime into a terrifying game of roulette.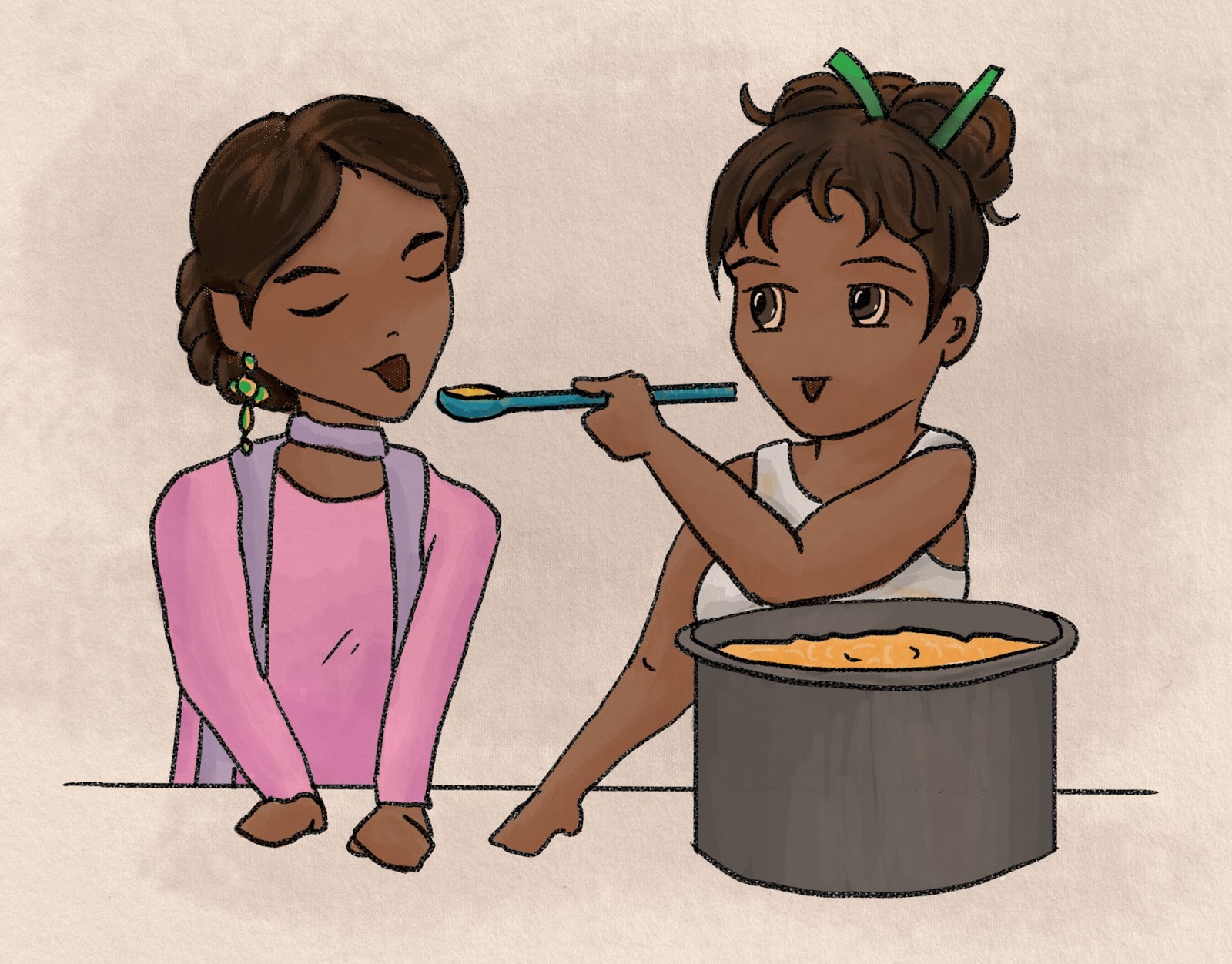 Shulamit makes the terrible decision to sneak out of the palace and visit a brothel in an attempt to alleviate her loneliness without outing herself to the entire palace. In the process, Shulamit is kidnapped, which is where Rivka and Isaac make their entrance. Exiled and pretending to be a man in order to find work as a mercenary, Rivka is similarly alone — all she has is her dead boyfriend Isaac's horse who, thanks to his wizarding powers, can turn into a dragon on command.
SPOILER — the horse-dragon is Isaac; he's stuck in the horse wizard dragon form for reasons too plot relevant to reveal, but this is one of the plots Glassman knocks out of the park in this book.
Rivka saves Shulamit, and the two bond quickly, recognizing kindred spirits in each other. Deciding that the solution to Shulamit's problems is a nice girlfriend, Rivka takes her on a quest to find one. The two ride Isaac across the kingdom in search of eligible young ladies for Shulamit.
Things get complicated when they discover an evil sorcerer is kidnapping women and turning them to stone. Things go from bad to worse when they learn that Aviva is one of his victims. He made Aviva work as a cook and housekeeper for him. She was able to kill him, but not before the evil sorcerer was able to start the curse that turns people to stone. Half of Aviva's body had turned into a statue before Shulamit and her gang arrived to rescue her. The Second Mango turns out to be a feel-good fantasy, and the book ends with everyone back in the right body and both couples reunited.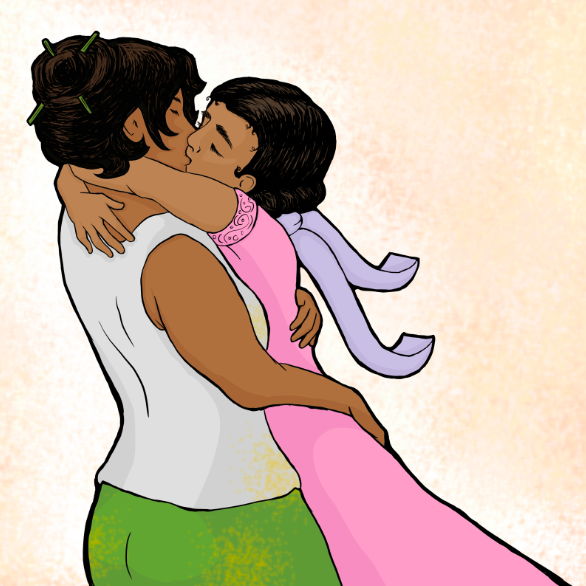 The Second Mango has some problems in terms of prose and dialogue, with Aviva's speech, in particular, coming out overly wordy and forced as Glassman tries to convey her particular scattered-but-poetic voice. However, the book is still worth reading despite its slight flaws, and Glassman's writing has grown past those flaws by the second book. Similarly, the plots of the later books grow more confident and complex, with Glassman covering workers' rights, transphobia, and trans positivity, as well as issues like fatphobia, coercive control, and even eco-terrorism.
Shulamit takes the idea of royal justice very seriously, handling even small crimes against ordinary citizens herself — which often leads to the discovery of kingdom-threatening conspiracies as the entire cast plays detective to get them solved.
In an inversion of the usual queer tragedy narrative, Shulamit and Aviva start out miserable and apart, only to come together, defeat evil together (multiple times!) and end up married with a cluster of adorable children — co-parenting with a neighboring prince and his boyfriend who find themselves in the same position with everybody in need of legal heirs.
As the series progresses, Shulamit and Aviva, as well as their co-parents Prince Kaveh and Farzin, are more and more open about their relationship within the bounds of Perach, and you can see the kingdom becoming increasingly LGBT friendly as a result. Aviva and Kaveh are both great bisexual characters — loyal, nurturing, and supportive of their partners without packing their bisexuality into a box after entering a relationship. If you're looking for something heart-warming that manages to still provide a safe, fluffy experience for the reader even when covering serious topics, then the Mangoverse is the read for you.
Comments
Facebook Comments