Bi Book Club: False Hearts
By Siobhan Ball
June 09, 2021
Share
Donate
Photo credit: Image/Tor Books
Described as a near-future thriller, Laura Lam's False Hearts features a bisexual heroine of color battling cults and gangsters to save her beloved sister and maybe the world along the way.
Tila and Taema are twins conjoined at the heart who were raised in a cult that rejected any technological development after the Summer of Love in 1969. Unable to take the strain as they grew, their single heart began to fail, and the two girls had to make a choice. Should they stay in that pure, holy place surrounded by everyone who loved them — and die as a result — or escape into the unknown, to a world of sin cut off from everyone and everything they've ever known, but also, hopefully, survival.
Choosing life meant not just separation from their past selves but from each other as well, individuation they found painful at first but which eventually led to diverging paths, albeit ones that always led back together, at least until events in the novel would tear them apart.
The twins could not be more different in personality. Tila, the artist, wild and beautiful, lives in a world of high-end clubs, parties, and wealth, a life that feels alien to her more serious sister. Taema, grave and introverted, is a brilliant scientist and about to make their separation truly complete as she prepares to move from the bedroom next door to the other side of the world to further her career. Tragedy strikes before she can break the news to Tila, however, when a man is murdered in their apartment, and her sister is set up to take the fall.
Taema is then forced to make another choice that isn't really a choice at all, no matter how difficult or how high the personal cost. She can pretend to be her sister and infiltrate the high-level crime syndicate her twin was apparently a part of, bringing it down and exonerating Tila in the process, or she can let her sister take the fall and lose her forever — cryogenically frozen by a state too squeamish for the death penalty but too punitive to truly abolish it. Taema is then put through a grueling training regime to enable her to mimic her sister perfectly and forced to undergo physical alterations that include moving the scar from one side of her chest to the other in a dehumanizing inversion of the twins' original separation. Taema has her own identity erased while discovering she knows even less about her sister than she'd thought, leaving her far more isolated even than when she first woke up in a hospital room alone.
Things become even more disturbing for Taema, however, as she enters Tila's world of psychedelic clubs, virtual reality, high-tech drugs, and dangerous men. Discovering the benign totalitarianism of their new, technological world isn't as benign as it seemed and that the cult they left behind is even more sinister than they'd thought, Taema's life becomes one hard revelation after another as she falls for the agent assigned to work with her against her wishes. The final discovery that the two halves of their lives and the two worlds they've lived in aren't as disconnected as they've always believed might seem insurmountable to someone else, but Taema, and her sister, are made from much harder stuff.
A novel about transhumanism, authoritarianism, and psychic powers, False Hearts deals with the corruption of power and the human misery it causes wherever it's found. From controlling cult leaders to the faux benevolence of a state that substitutes death with eternal unconsciousness, Lam lights up the harm they do and the structures put in place to keep the power where they are. While initially there might seem to be stark differences between the cult and the outside world, those differences are entirely cosmetic ones, and Lam is skillful in demonstrating the ways that power structures control the way people interact with the world, no matter how reasonable they may look at first glance. It's not a depressing book, however, with Lam sticking the ending on a note of triumph after several surprising and fascinating twists.
As far as the twin's bisexuality goes, Lam, who is bisexual herself, integrates it smoothly into the book. While not the focus of the story by any means, the twins' romantic relationships and interests are relevant to the plot and help the reader understand the two very different women better. Taema, analytical and introverted, moves from one long-term relationship to another, taking them all very seriously. Tila, on the other hand, a social butterfly who flirts often and easily, is something rather more complicated underneath the surface. Their relationship histories are referenced throughout the novel in a way that feels entirely natural while making their sexuality clear to the reader. It's a highly intelligible and relatable depiction of bisexuality, showing the same range of behavior and expression as you'd expect to find between different characters of any other sexuality.
The book draws complex and nuanced themes together with creativity and a skillful touch, making it an engaging read that will challenge and delight.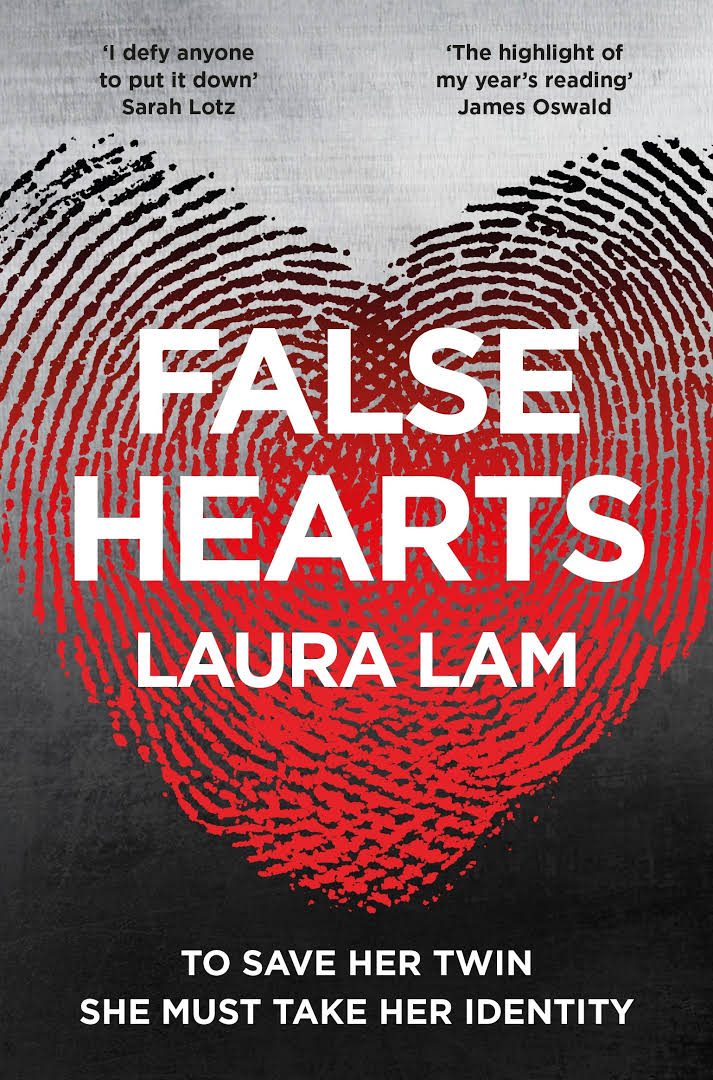 Comments
Facebook Comments