4 Ways Porn Perpetuates Misconceptions About Bisexuality
By Zachary Zane
November 04, 2016
Share
Donate
Photo credit: Unsplash/NeONBRAND
Trigger Warning: This piece includes descriptions of pornography that may be triggering to some readers.
Instead of immediately typing "gay" or "bisexual" into the search bar of the large porn site I use (it proudly boasts of over a million free videos), I decided to scroll through and see what was on their home page. I'm not sure exactly what came over me, but I wanted to see what the "average" person watches. An image caught my eye, and I clicked on the video to see if it was depicting what I thought the video thumbnail showed. Indeed it was. The video consisted of a white man, in black face, violently having sex with a black woman in tears. Needless to say, it was offensive and intense, and I closed out immediately. But before I did, I noticed the number of views it had: 48,000.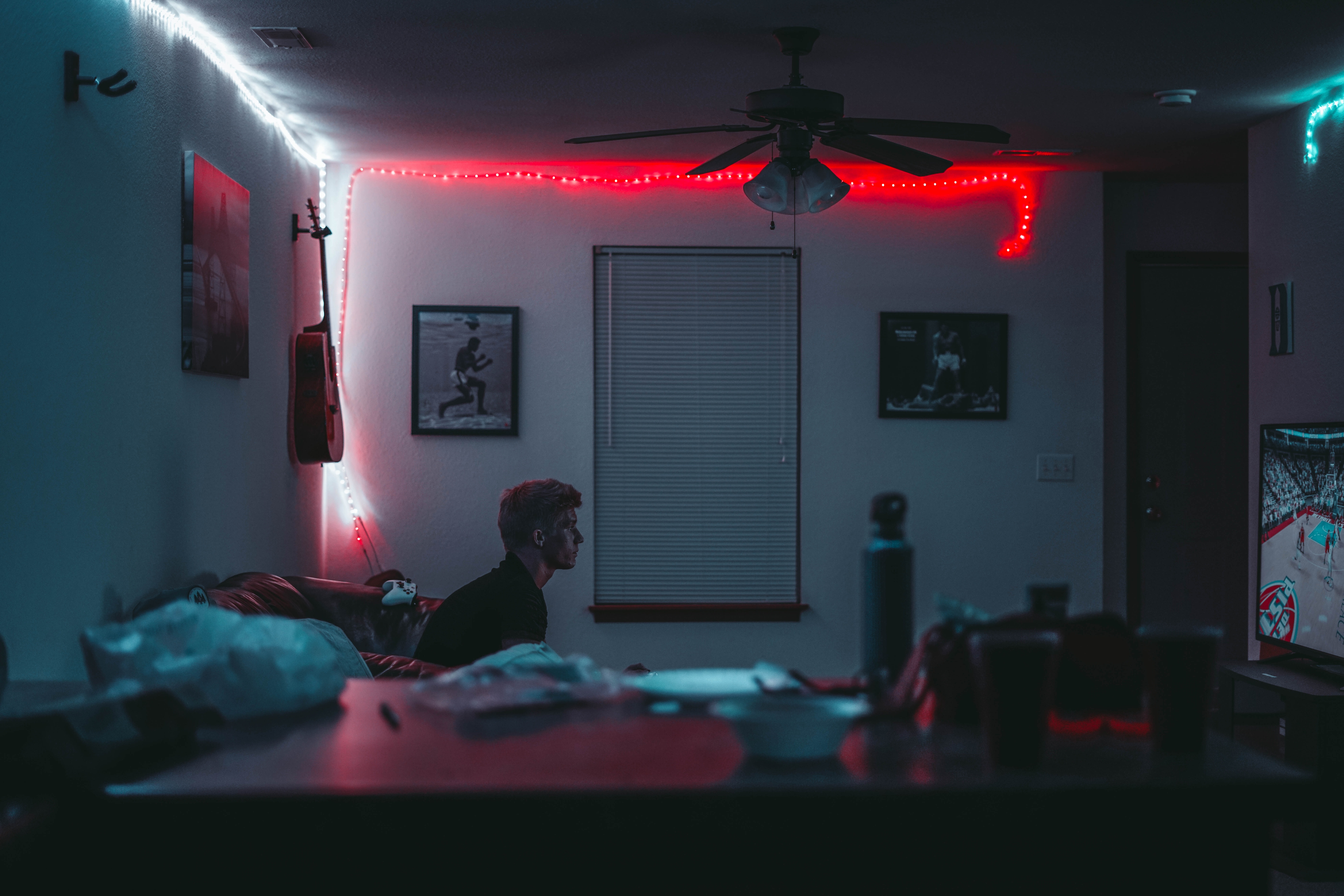 I'm not going to go on a rant about how porn is the root of all evil. You've heard that story before. I'm more in shock how we, as a society, have so few critical conversations about pornography, even though nearly every man (and many women) watch it.
Because we live in a sex-negative society, one based on Victorian and Puritan morals that deem open talk about sex as taboo, we allow certain things, like having 48,000 men masturbate to a video of a man in black face terrorizing a woman, to go undiscussed. The sex-talk taboo and the stigma often associated with sexual acts silences us. This silence allows important social issues to go undiscussed, further perpetuating them.
Before I continue, let me say that I know one of the largest appeals of porn is fantasy. You're seeing things that you can't do in real life. You're doing people you'd never see in real life. You're in situations that you'd never be in in real life. This is why pornography can be so satisfying. But when the are no accurate depictions of certain groups of people, or you watch thousands upon thousands of videos of some fantastical thing, you begin to mistake these things as truth. Additionally, after watching thousands of videos of such things, and then orgasming, you're classically conditioning yourself, linking arousal with whatever fantasy it is that you were watching. This is one reason why erectile dysfunction in young healthy men has been on the rise. Reality no longer is stimulating enough to evoke arousal.
Among the many issues of pornography, the one I'd like to discuss today is the portrayal of bisexuality. As a bi man, I tend to watch porn with both men and women. At this point in my life, I've watched literally thousands of videos from various sites, so I think I have a sufficient sample size to discuss how bisexuality is portrayed.
Here are the four most common tropes I've seen in porn that's tagged as "bisexual", as well as the reasons why they're problematic.
1. "Turning" Lesbians Straight
What it is: A common theme among bi porn is when a straight man presumably "turns" a gay woman straight. He does this by being "so good" at sex — so utterly superb that her attraction to women disappears entirely, presumably because she's never experienced an orgasm so earth-shatteringly divine.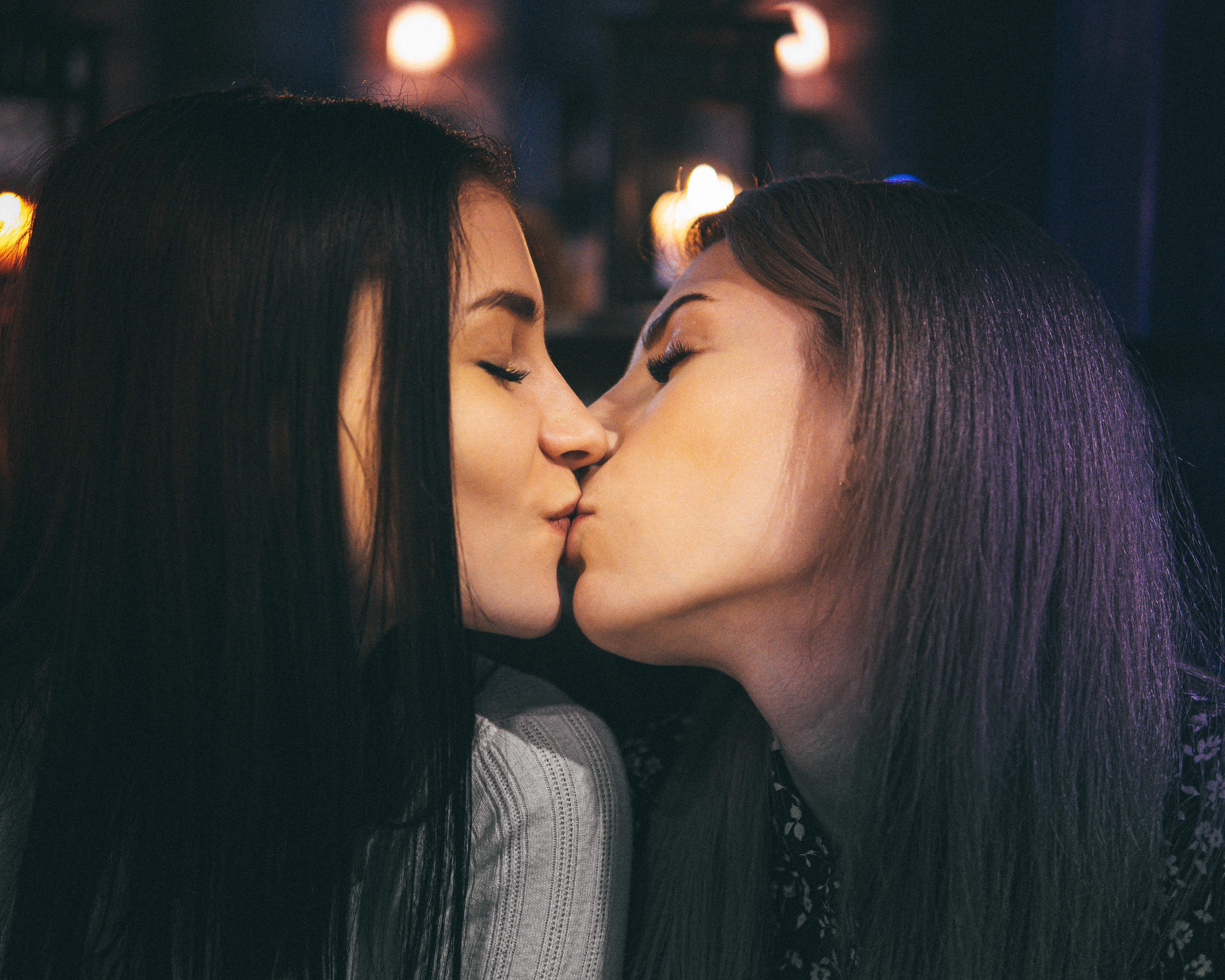 Why it's problematic: Women aren't "turned" straight or gay. Attraction and arousal don't work like that. Additionally, the act of a man "turning" a woman straight is the patriarchy at work. Men, in essence, want to conquer women, by being a sex god. Men want to control large aspects of female identity, in this case, their sexuality. In this scenario the power is in the hands of the male. You will be very hard-pressed to find a video of a woman, seducing a gay man, and turning him straight. It's because women, in that scenario, would have the power.
2. Forced/BDSM
What it is: A man is forced into having sex with another man against his will, in the presence of a dominatrix-esque woman who's telling him exactly what to do. The forced man is squirming, whimpering, and engaging in other physical behavior that shows he's not enjoying the same-sex experience.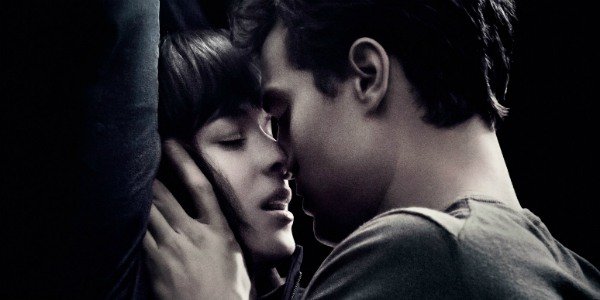 Why it's problematic: There's nothing inherently wrong with any form of BDSM (bondage sadomasochism) play. BDSM is a safe and healthy outlet for millions of men and women. The issue stems from the fetishization of male same-sex acts, as I'd be willing to bet that the primary watchers of these videos are "straight men", (although I couldn't find exact research to substantiate my claim). There are thousands upon thousands of videos tagged as BDSM and forced bisexual on the Internet. In these videos, fellating a man becomes a fetish. It's something deviant and taboo in the manner that it's portrayed. It's something that any "normal" man shouldn't enjoy or willfully engage in. But of course, sex between men is neither kinky nor a fetish. It's just sex. So the portrayal of male same-sex acts as in some way kinky, fetishizes same-sex attractions.
3. Fetishization of Female-Female Sexual Acts
What it is: Threesomes between two women and one man, referred to as male/female/female (MFF)
Why it's problematic: Another popular porn search, with tens of thousands of videos out there, are MFF threesomes. In these videos, all parties are sexually active with one another. The women in these videos are fetishized and objectified. Their presence and their actions are for the sole purpose of the male in the video. It's a classic example of female objectification for the male gaze.
4. Threesomes/Orgies
What it is: Bi porn primarily exists in threesomes or orgies. There needs to be three or more people in order for it to be considered bi porn.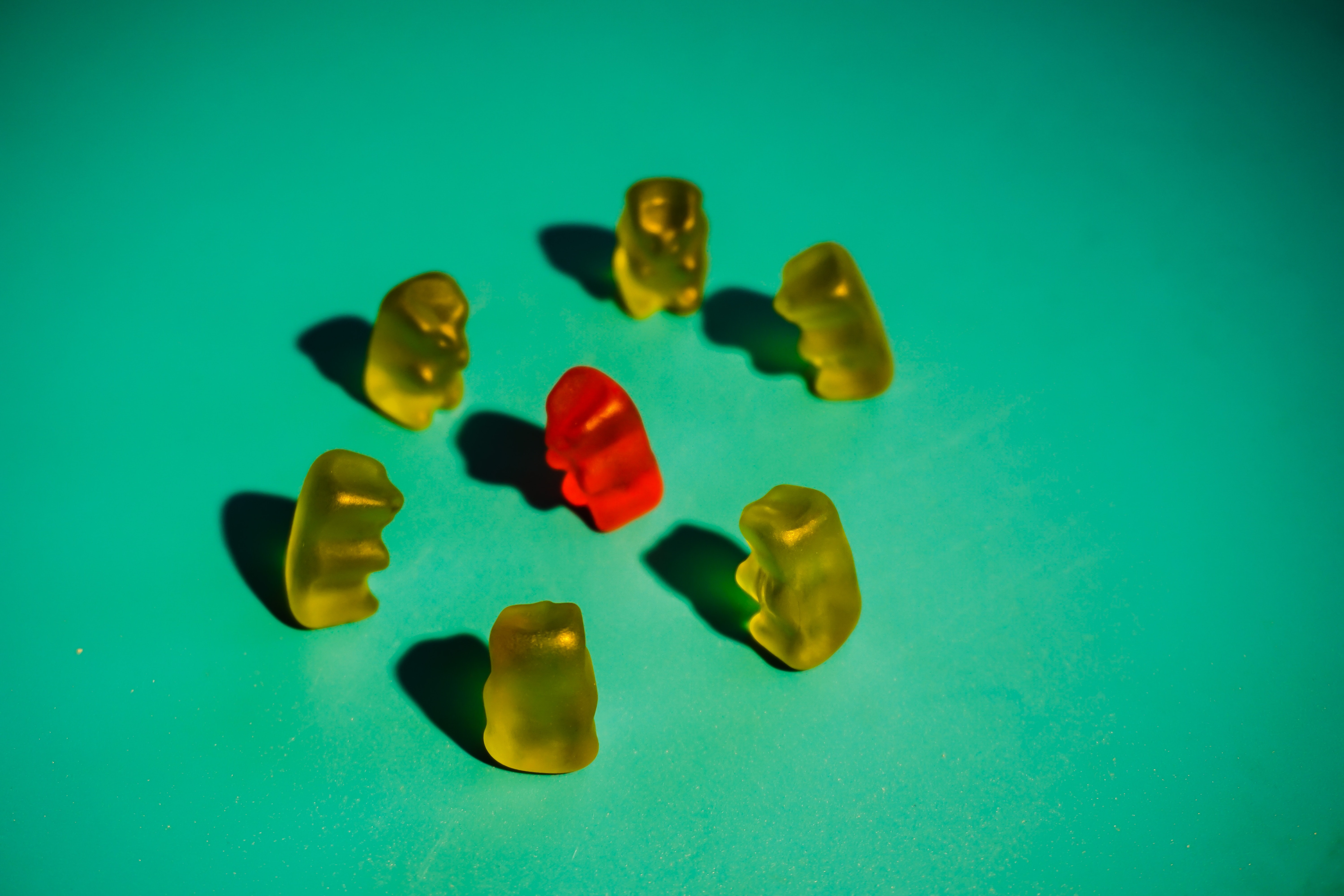 Why it's problematic: Bisexuality is often erased, when, as a bisexual, you're in a relationship with a single person. If you're a man in a relationship with a woman, you're considered straight. If you're a man in a relationship with a man, you're considered gay. According to this logic, a man is only bisexual if he is polyamorous (dating people of various genders). Only then, as he actively dates a man and woman, is he "truly" bisexual. Of course, this is nonsense. Similarly, often only single people are considered bisexual (because at this point they're dating and/or sleeping with multiple genders). When you're in a committed relationship, all of this disappears. So this perpetuates the stereotypes of having to be actively dating or sexual with men and women in order to be bisexual.

These four tropes in bisexual porn seem to encompass the vast majority of videos tagged as "bisexual". Not all, and there are videos of men and women being intimate in a way where no party is objectified, and everyone is enjoying themselves. However, those videos seem to be few and far between.
Let me clarify. I'm not attempting to discourage you from watching porn, but I am encouraging you to consume your pornography consciously. I know that's not the mindset you want to have when you're watching pornography, but there's no question that watching thousands of videos from an impressionable age — linking our pleasure to these problematic videos — will affect us.
Being 25, I'm part of the first generation of men who grew up with high-speed Internet access to porn. My friends and I didn't stick nudie mags underneath our beds. It was a thing of the past by the time I was 12.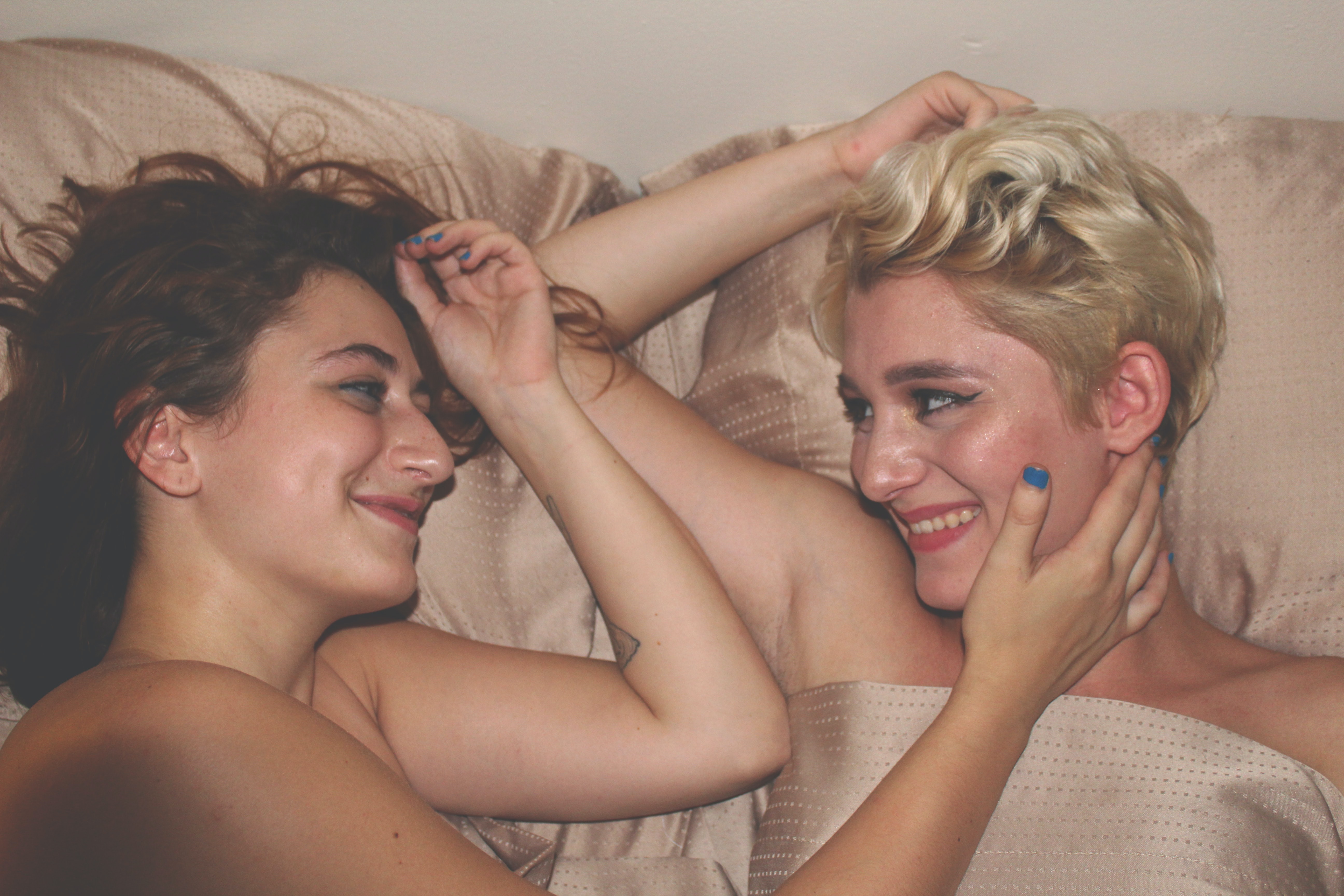 My generation and the ones younger than me are becoming (if not already are) adults. We're dating men and women, and we're having sex. We're trying to figure out our identity and how we treat the people we date. We're trying to make sense of the world with the rapid changes that occur as a result of the proliferation of technology.
We need to start discussing the impact of Internet pornography immediately, as we're not sure exactly how watching thousands of videos of graphic, explicit, and misrepresenting pornography is going to affect this and future generations.
I'll be honest. I'm not sure how it's going to influence us, but I can safely claim that it's not helping to break down stereotypes about bi people. And while I haven't looked at in-depth, I doubt it's doing a service to other marginalized groups including women, trans folk, and people of color either.
Comments
Facebook Comments