Talking With Clarkisha Kent, Creator of the Kent Test
By SB Swartz
April 07, 2019
Share
Clarkisha Kent is a luminary. She brings clarity with deep, witty, relatable, and educational takes on everything from pop culture casting to what is up with humanity, often and in particular, shining a light on misogynoir, misogyny, racism, and queerphobia. Kent is a writer. "Clarkisha Explains," Kent's prolific column at the acutely mourned queer site Into covered light-years, including why James Gunn Think Pieces Can Kick Rocks and the capacious challenges to being happy. Kent recently joined Afropunk as a columnist and regularly contributes to sites including Essence, Huffington Post, and both fiction and non-fiction for The Root. She co-created pop culture analysis site Sublime Zoo and the podcast We Robbed A Zoo. She has over 43 thousand followers on Twitter. The University of Chicago alum and Creative Director for production company Mindshadow Entertainment closed 2018 as one of Bitch magazine's 2018 Bitch 50, which recognizes "the most impactful creators, artists, and activists in pop culture."
In March of 2018, Kent announced the Kent Test, a tool to evaluate representation of, and encourage further conversation about, Black and non-Black women and femmes of color in media. She's Nigerian-American, a member of the bi community, and very good at gifs. You can most often find her ahead of the curve, but on this particular winter day, Clarkisha Kent was enjoying a balmy afternoon in L.A. I will never not be geeked she took my call. What follows is some of our condensed and edited conversation.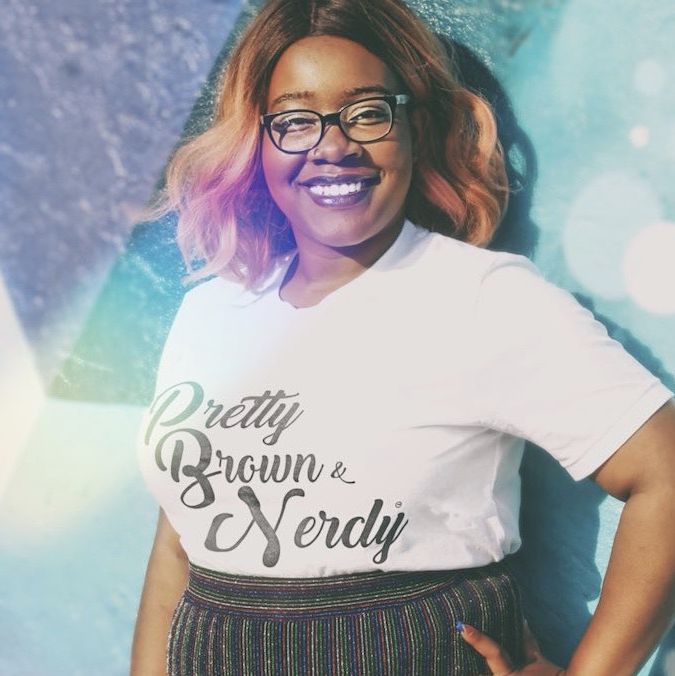 It's close to a year now since you created the Kent Test. How did it come to be?
Blair Imani, [Founder & Executive Director of Equality for Her] asked me to come up with a representation guide. I was going to turn in the [Representation in Media] guide when I figured it was missing something extra. I'd always been in conversation with other Black female critics, especially online, about how there's something missing and when we come to these litmus tests people always mention the Bechdel test. I feel like it serves its purpose, to at least start the conversation. But we can do more. So I sat down, I took an extra couple of days to come up with the test.
What is the Kent Test, and where can it be found?
It's a media litmus test that's specifically geared towards evaluating the quality of representation in media. All media: video games, TV shows, movies, all media. Evaluating the quality because you can throw one, two, three, four, five Black and Brown women in something, that doesn't mean their rep is good. You can find it on the Equality For Her website. If you go to education and resources you will find representation in media and that's where you'll find the Kent Test.
The Bechdel Test, which you mentioned, that's a pass/fail three questions. The Kent Test uses an easy-to-follow point based system to rate representation of Black and non-Black women and femmes of color from strong to middling to abysmal. Could you tell us how to use it?
It's meant to be an evaluation tool. I wanted to get away from pass/fail. I think that's my issue with the Bechdel Test. I've always found it almost too arbitrary, too broad. I'll give you an example, shows that pass the Bechdel Test but wouldn't pass the Kent Test. I love "Sex and the City," but it's not gonna pass the Kent Test because it's very quote unquote progressive, but only for White women.
And then the other side of that is in communities of color, the relationship between more marginalized communities and men can be a little bit more complex than circles of whiteness. I'm writing a Western where the story centers on a Black female outlaw. But the driving force is: What happens when her father is murdered by a group of ex-Confederates, and the subsequent death of her mother. Under something like the Bechdel test, it might be easily dismissible cause someone might be like well, her motivation is a man. Representation is more complex than that. So you need to have a tool that'll rep that.
Are there any shows or movies with bi characters you've evaluated for the Kent Test?
It's complicated 'cause a lot of these shows have really excellent rep for one character. As terrible as Annalise can be on "How To Get Away With Murder," I think she's pretty good rep. [Michaela], the other black female character on the show, I like a lot. "Brooklyn Nine-Nine," I'm trying to think of other shows where there's at least two [women/femmes of color] cause that's always my issue. I don't like tokens. I don't deal in tokens [laughs] because some of these shows get passes for this token, or the token character is now burdened with every storyline about this ever, that's all they get to do and their storyline gets pretty restrictive. So those would be the two that really come to mind. I haven't run them through the test yet. I'd like to, but I'd have to catch up first. I'm way behind on those shows.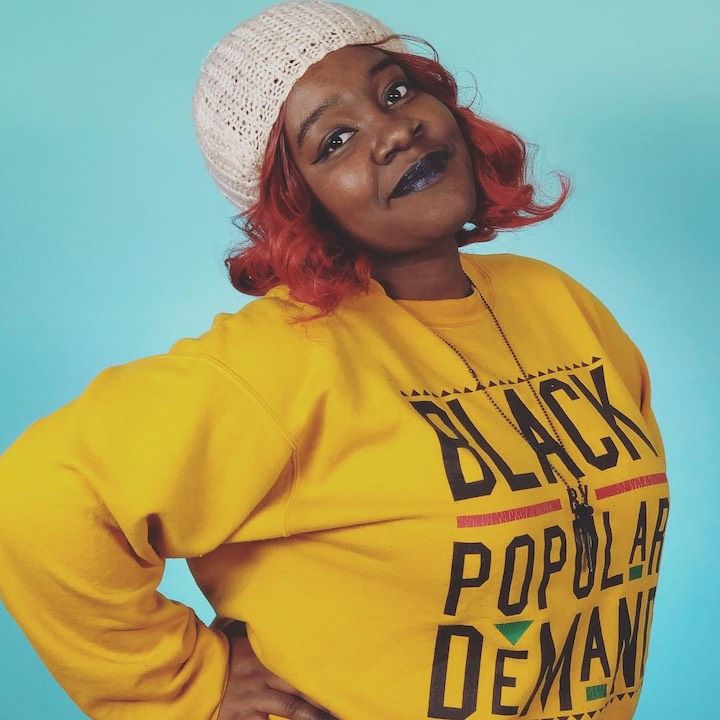 Are there any recent bi character arcs that have stood out to you, that you've really enjoyed or that have been meaningful in some way?
Yes I do! I wrote an article on Into about this, Play Choices is the app, the studio behind it is Pixelberry studios and the game I'm talking about is The Freshman Series.
When you get to either the middle or towards the end of The Sophomore game, you get introduced to this character. This man of color, he's Latinx, his name's Zigman Ortega. Ziggy you find out...he just casually mentions that he's bi. I personally think his rep is some of the best rep I've ever seen for a bi man of color. To hear him talk about how he gets to a point where he has to be sexually comfortable with himself, it was really good.
Do you have any current projects you'd like to share about, and do they have any bi or queer characters?
My Western, on top of having my lead Black female character, there's going to be her cousin who is a lesbian. And it's going to be super cas[ual], I'm not going to make a big deal of it because I want our rep to just be normal. When we have these conversations, we turn our rep into this big thing. And I want more of it, but I want it to be as normal as everybody else. I just want us to be there, not tokenized and not singled out.
I say all the time I'm super queer. So there's just no way it's not going to be in my stories or my projects. I think any project coming out right now, if they don't have any type of queer characters in it, I just find it exceedingly unrealistic. As unrealistic as not having any Black or Brown people in fricking New York. And yes, that is a dig at Friends.
Comments
Facebook Comments